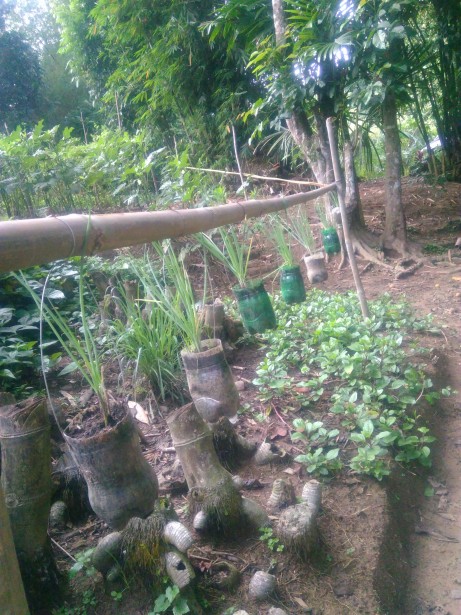 The vegetable gardens are thriving.
Over the last few months, the beneficiaries have been working so hard planting vegetables and fruit plants around the village. They want to be as sustainable as possible for when they move into their new houses in a couple of months time.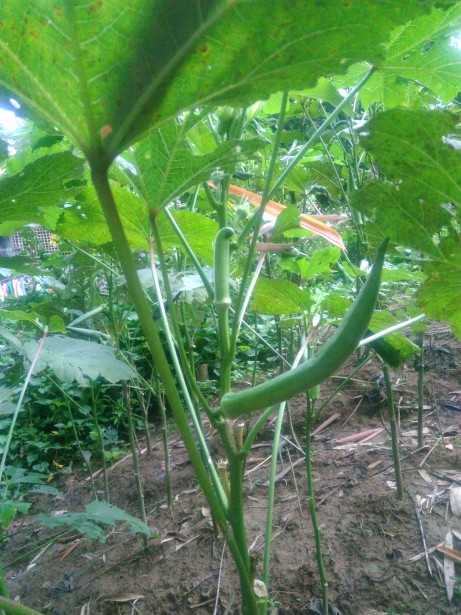 They have made full use of the Materials Recovery Facility (recycling area) that they built. The mothers used cans, containers and plastic bottles to plant some vegetables and hang amongst the bamboo.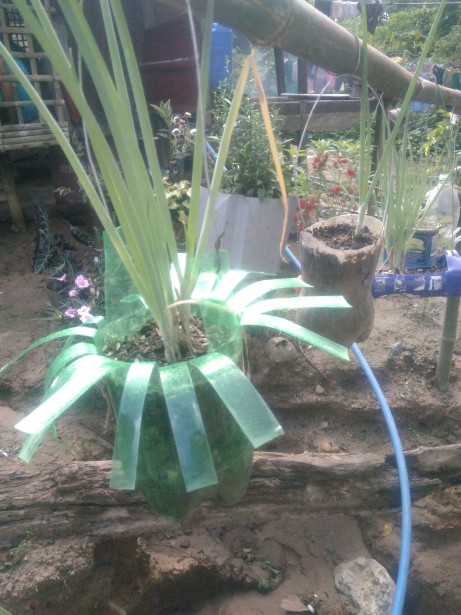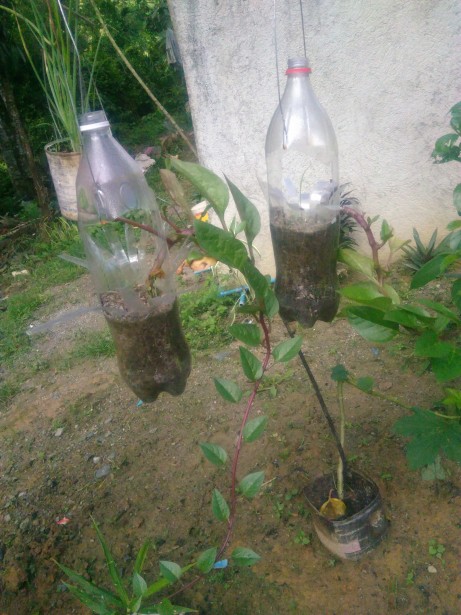 Alya (our social worker) has sent us some pictures of fantastic looking fruits and vegetables that the beneficiaries have sowed and cared for and are ready for harvesting!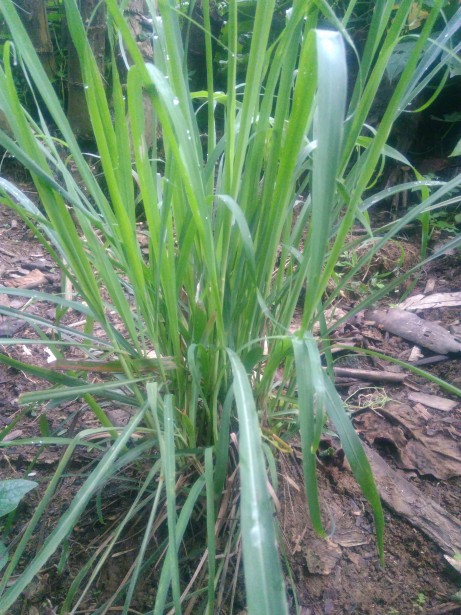 In the pictures we can see lady finger, egg plant, long beans, papaya, lemon grass and spring onions!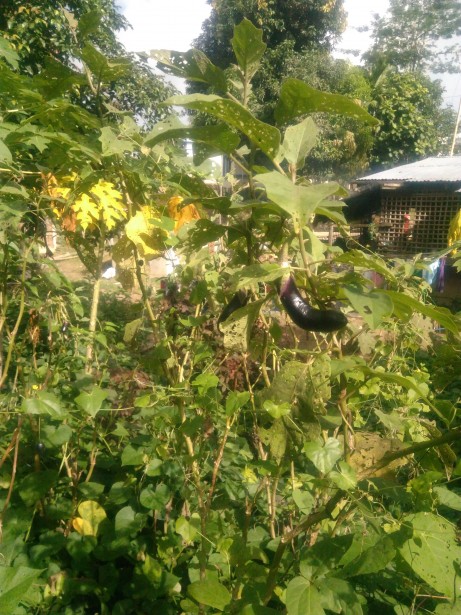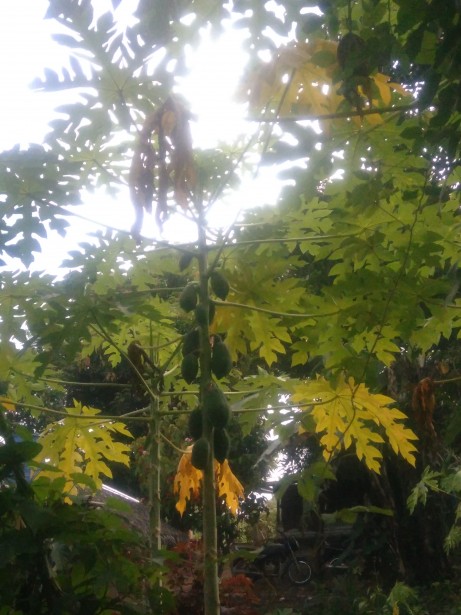 When the students from Central Philippine University were at the village they helped the beneficiaries with harvesting some of it to take home to their families too.  The beneficiaries are so happy to share their produce as the students from CPU look after their children so well on Saturdays teaching them.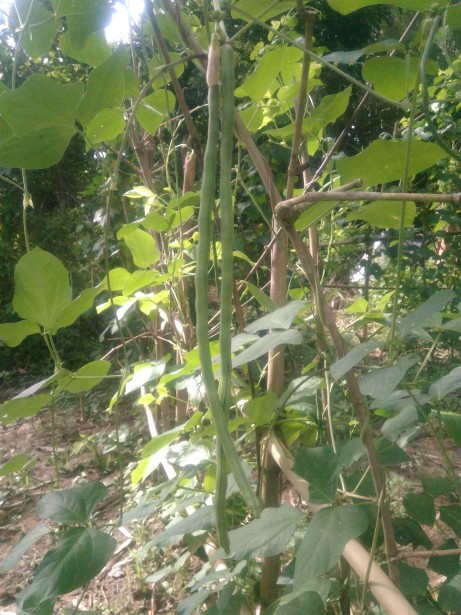 Well done to Alya and all the beneficiaries for working so hard in growing food for the village!