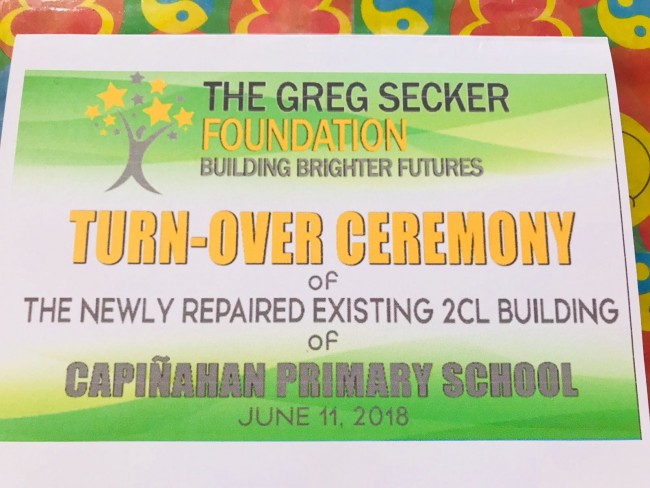 The Turn-over ceremony of Capinahan Primary School.
After several months of hard work refurbishing the two classrooms at Capinahan Primary School, we are pleased to announce that the work is complete.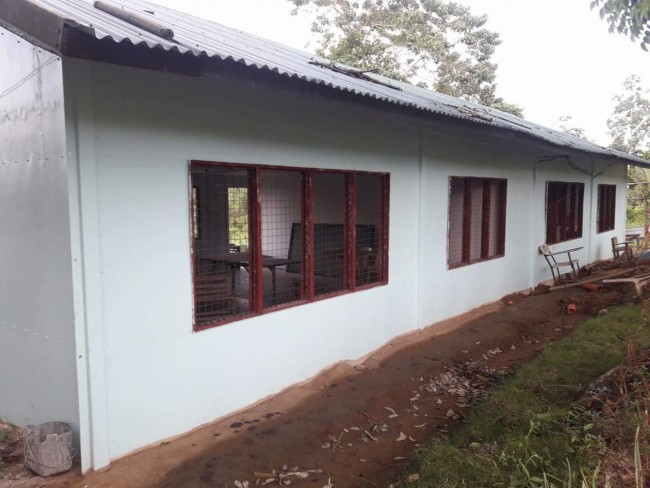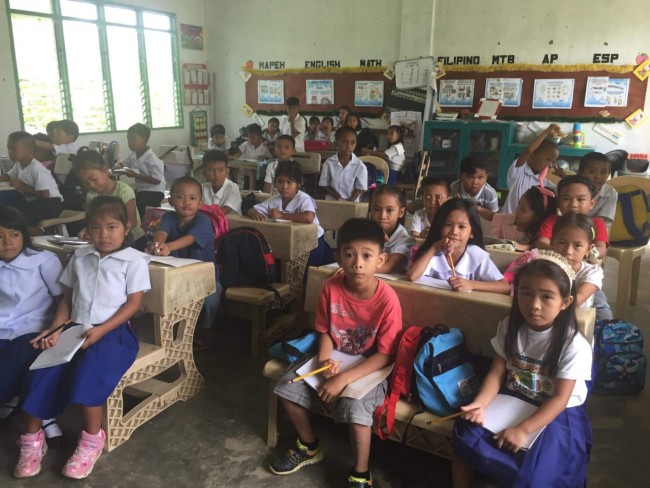 Amy Leverson-Gower who is on the Board of Directors at GSF, flew out from the UK to officially hand over the school, and joined DR Sanico, a representative from the Division office of Department of Education and the Barangay chairman-elect of Capinahan.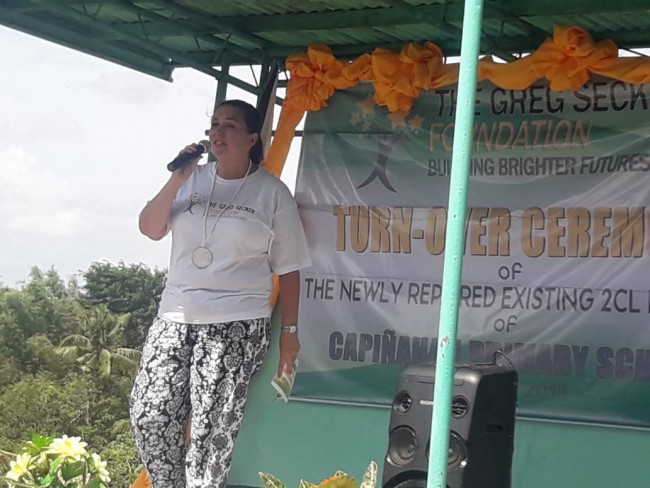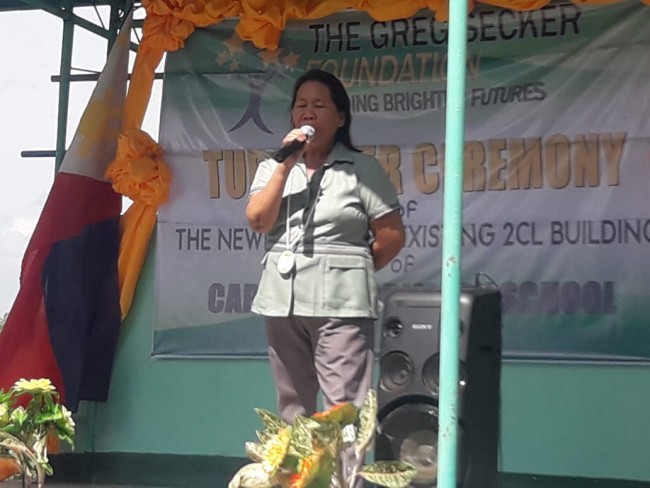 There are 82 children from the village enrolled in the Capinahan School from Kindergarten up to year 4 which is 10 years old, and they all attended the ceremony where school bags and supplies were handed out to them after the speeches.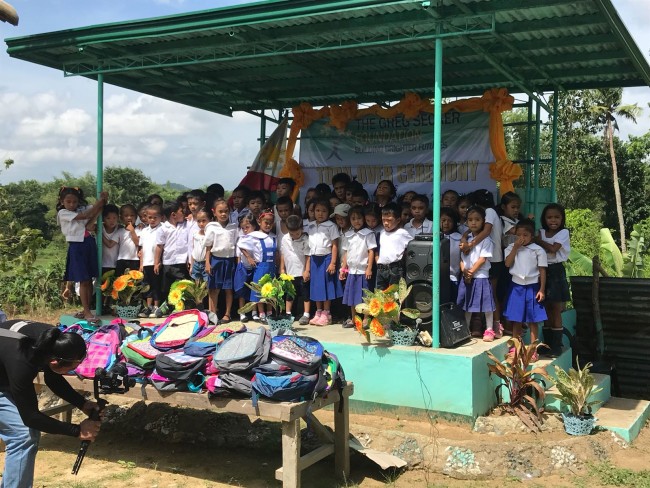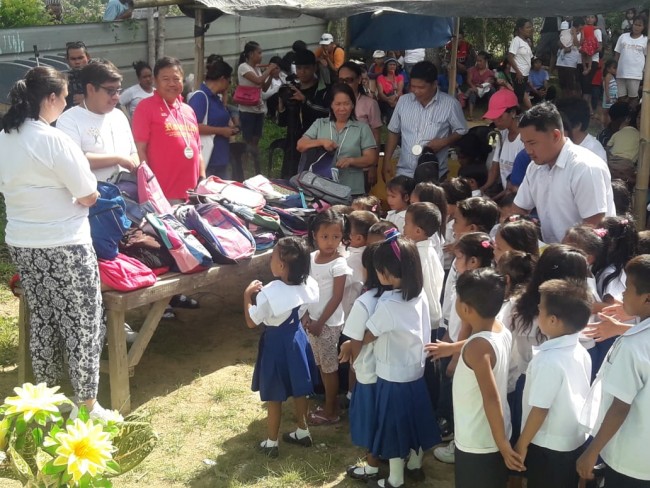 In the short time that Amy had in the village she certainly packed a lot into one day!  Having left Iloilo City at 6am she drove to the the GSF Village and started off by visiting the Talipapa market for a much needed cup of native coffee. From there she had a little wander around the village and was amazed at how much everything had grown in six months; runner beans, tomatoes, aubergine and papaya were all looking fantastic.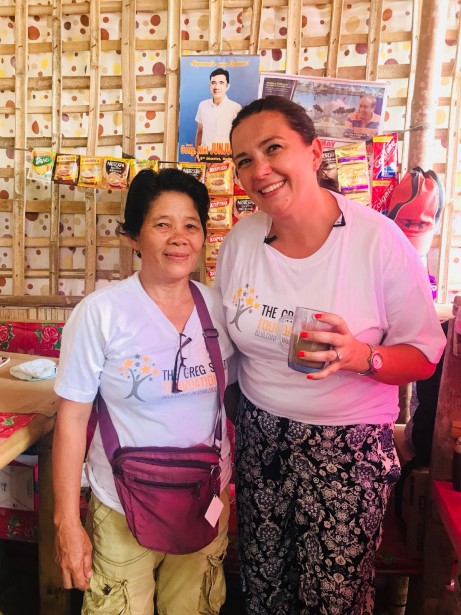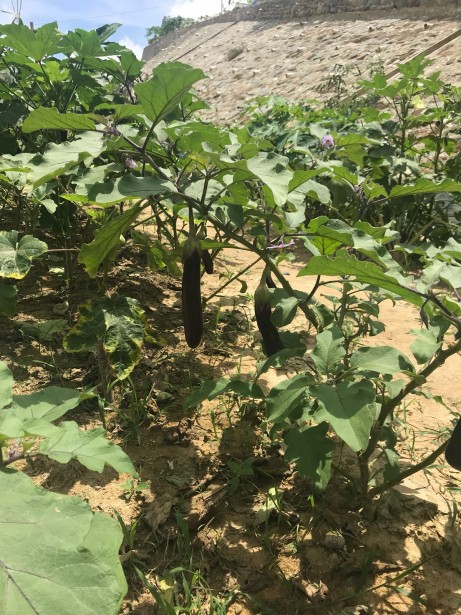 She then had a quick cuddle with baby Greg who was born in February, a lesson on Moringa planting, learnt how to do hydroponics and mushroom cultivation,  and then on to the school!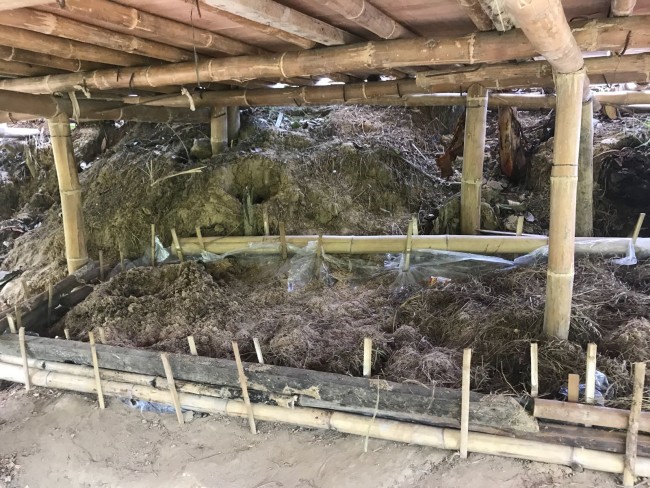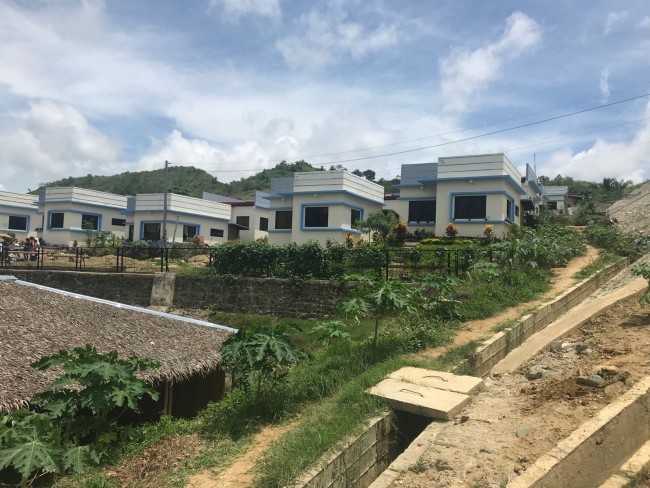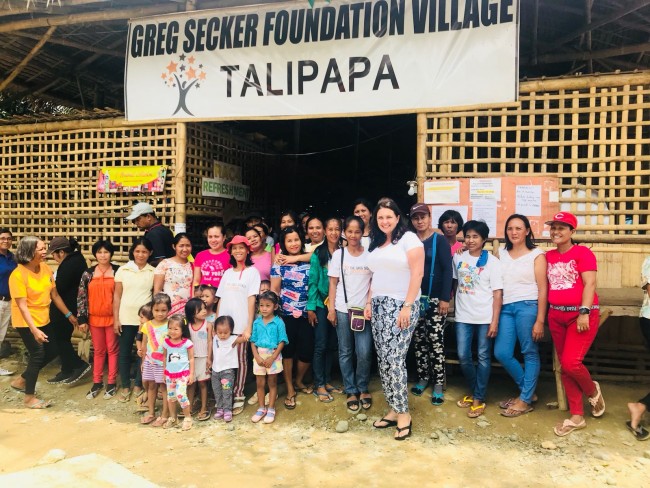 Amy did mention that the one thing she really noticed was that there was a real sense of community and happiness in the village. It is great to hear that our beneficiaries are doing well. 
After a long day, the GSF team then returned back to Iloilo with Amy, where they all treated to  a "Happy Birthday DR" and "Team Building" dinner. Well done to the GSF team for all your hard work.