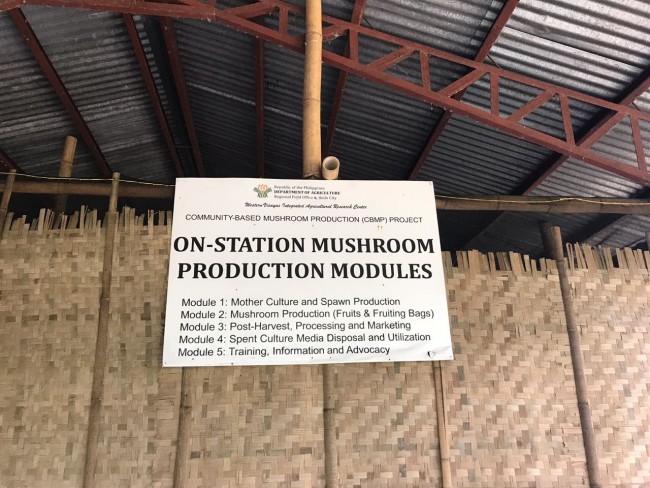 Mushroom Farming in the village.
Thirty five beneficiaries from the village attended a training seminar on Mushroom production, that was held at the Integrated Research Centre Regional Office of the Department of Agriculture in Iloilo.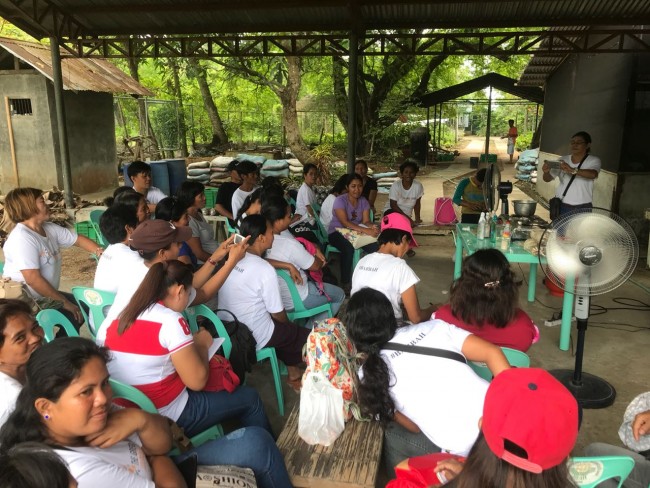 The seminar taught the beneficiaries how to produce mushrooms using the materials and land that they have available at home in the village. Part of the lecture included propagation and the process on how to do it from start to finish, each taking it in turns to have a hands on go!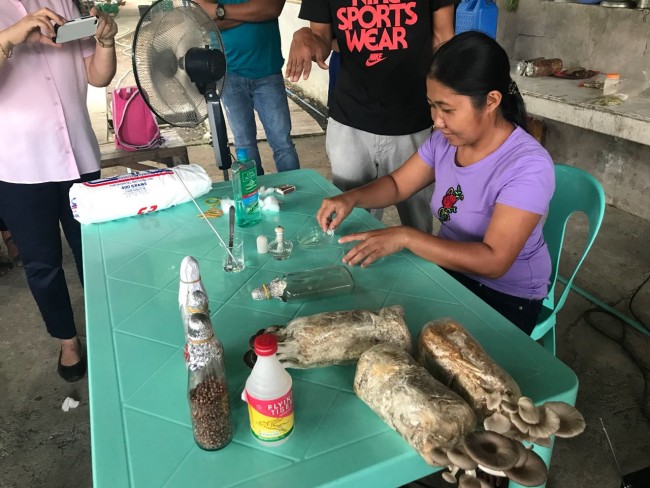 After a break for lunch it was back to the afternoon session where they were taught how to make "Mushroom Ice-cream". They all got a taste and it was delicious – something new to make back at home.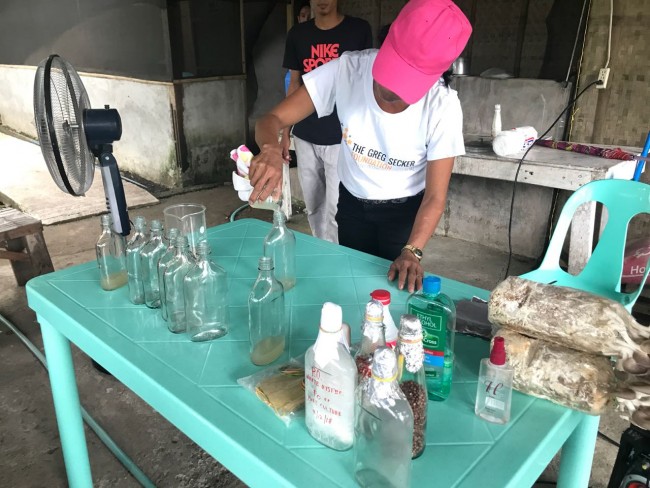 Before leaving, every beneficiary was given a starter kit for mushroom production so once they are back they can start straight away.  They were told to expect to be able to harvest mushrooms after 3 months.  Another great source of food and income for those that sell their produce.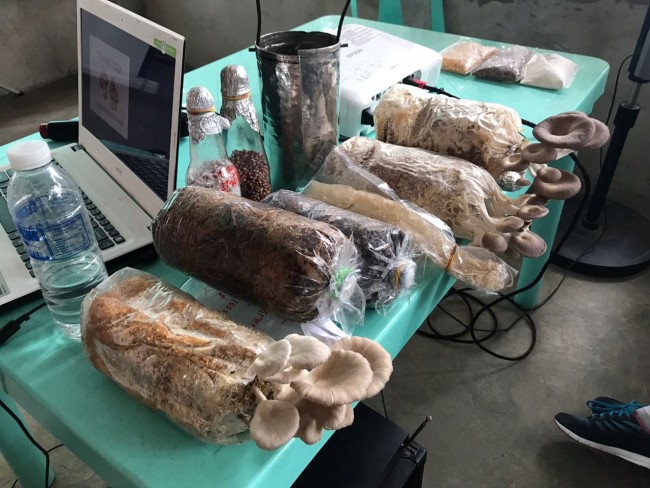 The Department of Agriculture will do a site visit after 4 months to check the progress of the mushroom growing and then the beneficiaries hope to attend a second seminar in November about mushroom packaging, marketing and other strategies on mushroom products.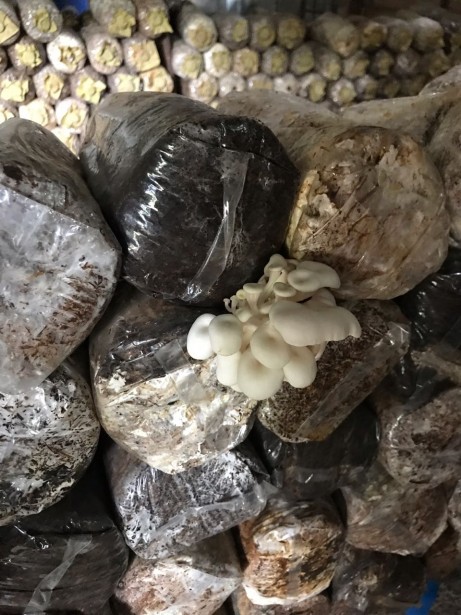 We are so pleased that another means of farming has been introduced into the village and over a short time can be sold at market too!