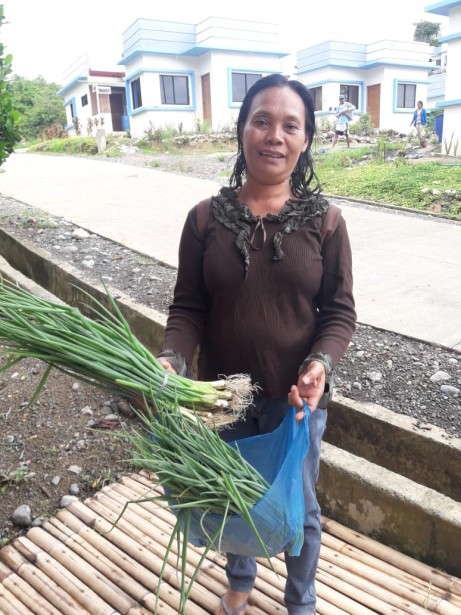 The hugest spring onions!
We had to share this photograph with you, of one of our beneficiaries, with her home grown "spring onions!"  Nanay Nelia Adrigado, who lives in the village with her two children is a keen gardener … and it shows.   Nelia was walking past the GSF office – off to market to sell her onions when Alya our social worker spotted her and her produce! Neila has been growing vegetables and taking them to the market regularly now, to earn extra income for her and her two children.  Alya told us that she also sells "Puto Cheese" which is a rice cake and she is a great dress maker too. 
Just fantastic – well done Nelia, its a shame we are so far away in the UK. We would have loved to have tried them.