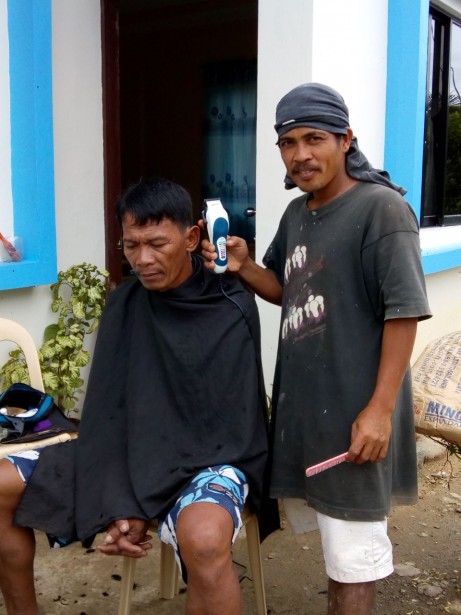 Stevie Tajanlangit fulfils his promise to one of our beneficiaries, "Simo"!
Stevie Tajanlangit is a well known businessman in Iloilo and known for his micro business, Tatay Sa Kauswagen Inc, which creates employment opportunities for the unemployed or underemployed by providing financial assistance to increase productivity and income.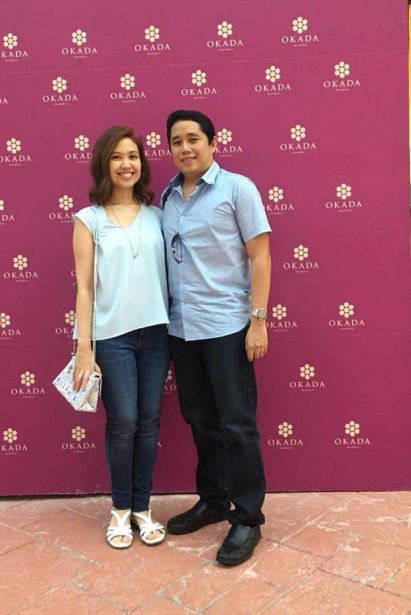 Stevie with his wife.
A few months ago Stevie visited the village and met with Zosimo Permejo (known in the village as "Simo").  Zosimo was working on the building of the houses in the village. When he met Stevie they both chatted about life and Simo talked about what he would love to do once the village was built.  Stevie promised "Simo" that one day he would return to the village to help him. 
As promised, Stevie returned on the day of the Opening Ceremony and went to look for Simo in the village. On finding him he talked with Simo and told him he must fulfil his dream, he gave him some money to buy some hair clippers so that Simo could become a barber.  
Simo is now the sole barber for all the children and adults in the village making P60 per haircut which will really help his family.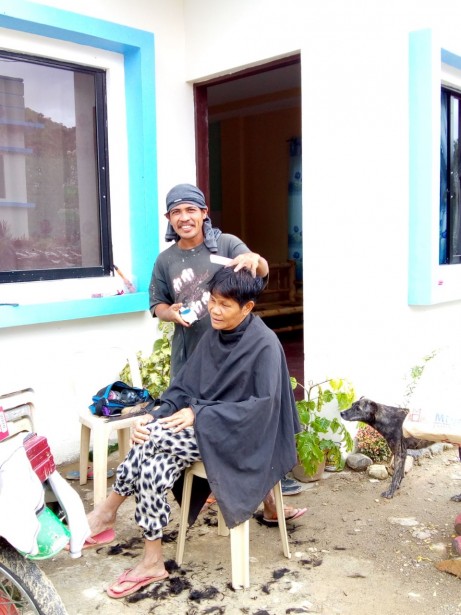 Thank you to Stevie Tajanlangit for giving Simo the opportunity to do this.  It is just fantastic that one of our beneficiaries has these skills and they are being used to help him become sustainable in the future.