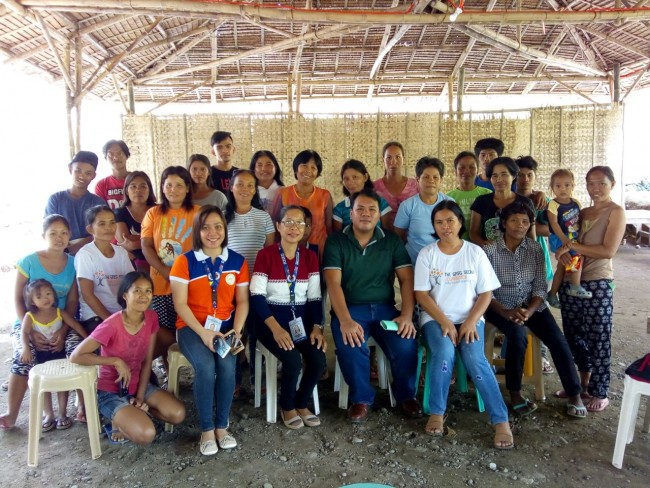 The Literacy programme starts in the village.
On the 30th January and every Tuesday for the next 10 months, 43 mothers from the village will be studying hard. They have enrolled in a Literacy programme – an Alternative Learning system which means that all ages are welcome to join. A lot of our Mothers stopped school at primary level and did not enter high school so they are really excited to get this opportunity to learn again.  At the end of 10 months they will sit an exam and of course a Graduation Day will be held to hand out Diplomas for all those that pass. 
An assessment exam was held this week to determine what level they will be in. There were a lot of very excited but nervous faces as they sat in silence doing their test!