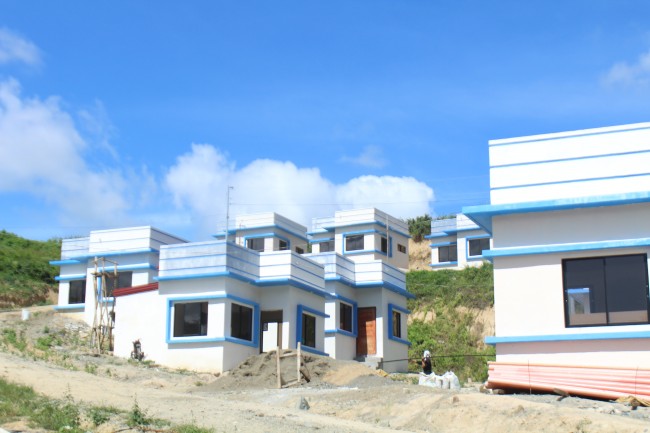 It's been a hot and humid week, but the work still goes on!
It's been a hot and humid week on site, with temperatures averaging 30 degrees, but still the workers have had a productive week with backfilling of land, painting remaining homes and the ladies joining in for "International Women's Day," making Recycling Waste Bins!
The ambience in the village has been tranquil recently, with quieter tasks such as painting, windows being fitted and general maintenance. The gentle taps of hammers and drills were replaced by the arrival of dump trucks and bulldozers, which filled the village with a different hum of noise! The heavy rain had caused some soil erosion around the site, so the trucks were brought in to do some much-needed backfilling. This was all completed in a couple of days so it's back to a peaceful … but busy site!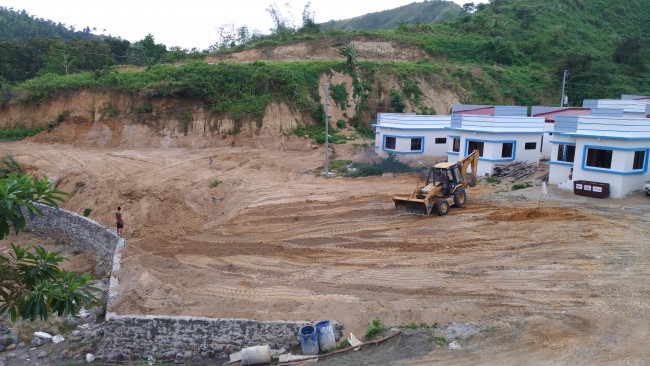 The first 50 houses are also getting finishing touches with windows being fitted. Hurrah no flies inside! Painting is nearly complete too, with the last couple of houses getting the final touches of blue on the windows and white exterior walls. It really is beginning to look like the village that everyone has dreamed for.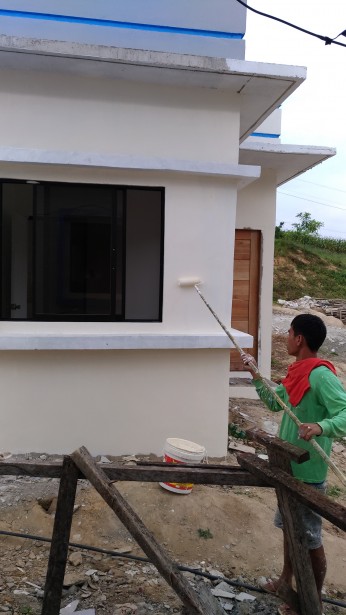 BEFORE……..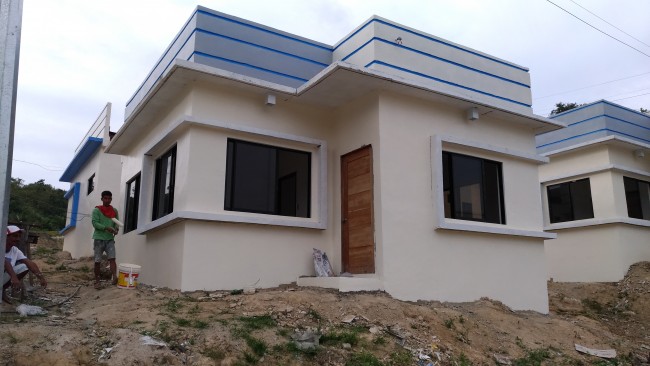 AFTER………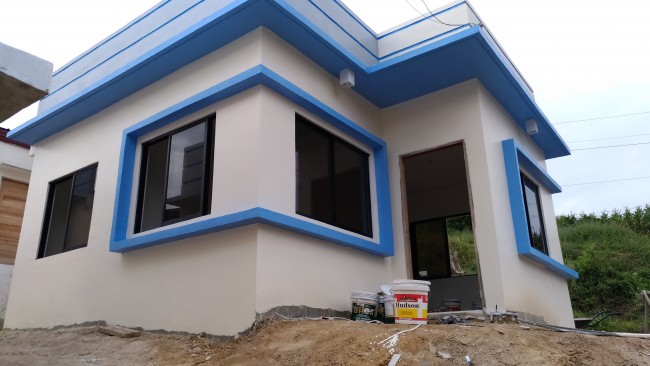 Finally, we must not forget our wonderful ladies! Especially with International Women's Day falling this week! They have done a fantastic job and made use of recycled material to make recycling bins! They collected bamboo, scrap wood and any other left over bits of building material found around the village.  They split the bin into three sections: "MADUNOT" Biodegradable, "INDI-MADUNOT" Non bio-degradable and "RECYCLABLE".
The ladies then recovered cement sacks and sewed them together to make bigger sacks that then slotted into the bins.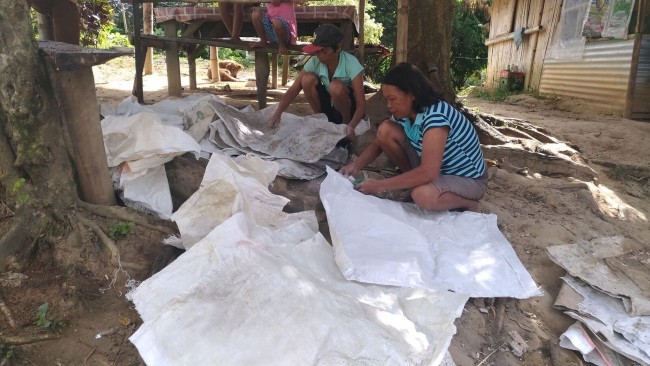 The final touch was a lick of paint and the final product was revealed!
Five of these bins have now been placed around the village with the next project being a waste management recovery facility.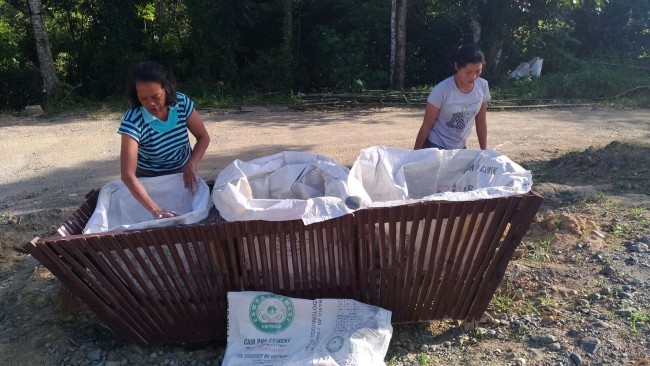 So, it has been yet another productive week with everyone working so hard whatever the weather! DR, our project coordinator, is doing a fantastic job dealing with the many challenges on site, along with managing the construction workers, machinery workers, painters and landscapers.  
The dream for the beneficiaries of living in their own "Typhoon Safe" home is ever closer in turning into reality!