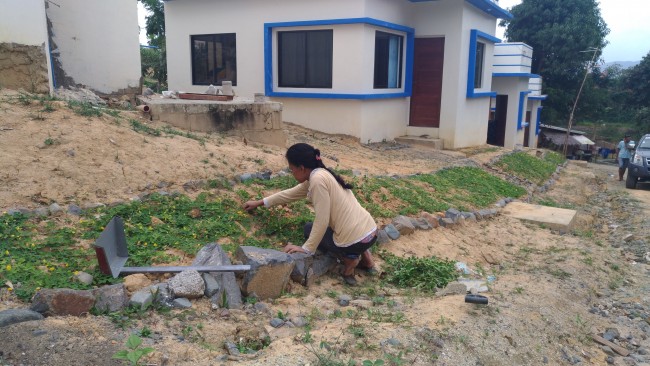 Mani Mani Mani, must be funny…
After a rainy start to the week, we have now had the first delivery of materials on site for the construction of the next ten homes. This includes 2,000 hollow blocks and 6-7 cubic metres of sand and gravel. We are also pleased to announce that back-filling has finally finished – Hoorar! Who would have known it would take us five days and approximately 300 cubic meters of land to complete.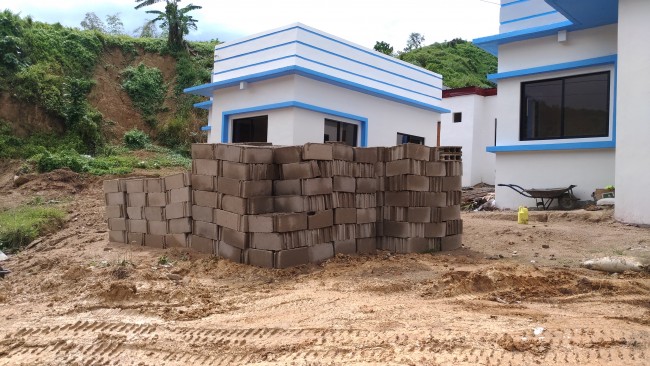 Our lovely beneficiaries have been back on site volunteering too. This week they have been planting Mani Mani plants otherwise known as Peanut plants. Not only do these plants beautify our village, they also help stop the slopes from eroding by burying their roots deep into the soil. Seedlings develop quickly, reaching ground cover spread by six months. So it won't be long before our village is decorated with the delightful yellow flowers this plant produces.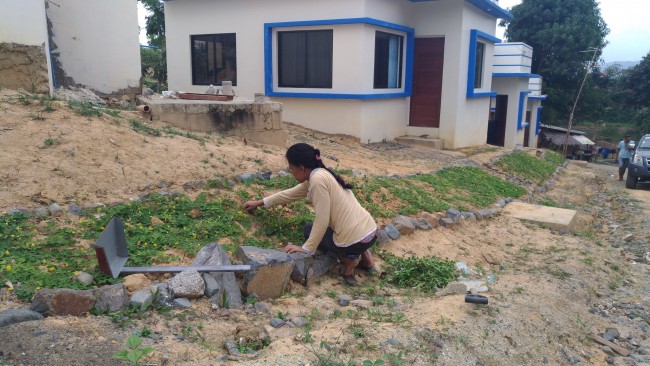 With building work due to commence next Monday 20th March, we are desperately trying to get hold of a bulldozer. In England this would seem like a simple task, however in this part of the Philippines machinery is scarce and expensive. DR, Project Coordinator Philippines and Rosario, Project Coordinator UK, continue to work hard and are hopeful they will find one in time without causing any delay to the next phase of building.
Lastly but possibly most importantly, we are now hiring for a full time licensed Social Worker based in our village in the Philippines. This person will become a vital member of our team, ensuring our beneficiaries get the chance to actually thrive and not just survive. Key aspects of the social workers role will include being the lead community organiser, and carrying out continual community and village needs assessments. They will have the opportunity to work closely with the Central Philippines University (CPU) who have already offered The Greg Secker Foundation resources and a wealth of knowledge. If you think this role sounds like the career opportunity you have been waiting for, a copy of the advert can be found below with details on how to apply.
---
Full Time LICENSED SOCIAL WORKER
Qualifications:
Professional/Licensed Social Worker
At least 2 years working experience as Social Worker
Preferably with direct community organizing experience
Proficient in oral and written English
For interested applicants please submit your application letter addressed to The Greg Secker Foundation and resume to Dr.Sanico@gregseckerfoundation.com or you may contact Mr. DR June Sanico at 09993667397.
Deadline of submission is on/before March 25, 2017.