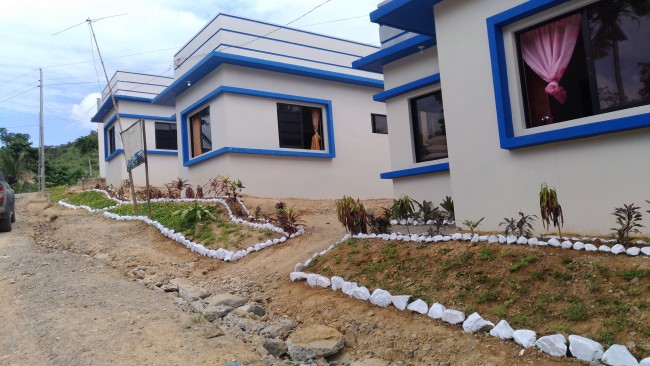 The Foundation has a new office – it's looking great inside and out!
This week, we are going to include a lot of photos into our blog to show you all the work going on – it gives you a better feel of what is happening and how busy the team on site are!
DR, our project coordinator, holds a daily meeting with his team planning the week's projects.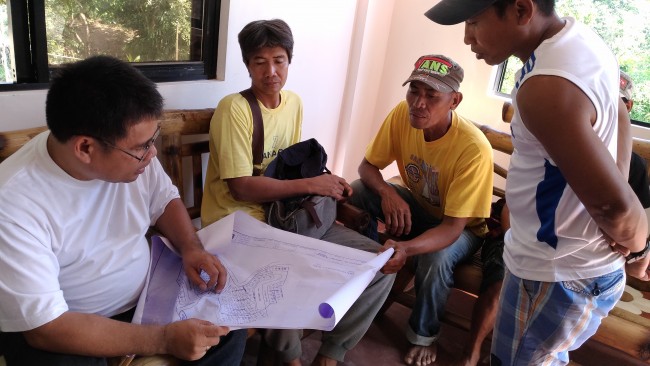 The Foundation office was moved to the first completed house. We are busy collating CV's for our social worker who will be based on site, so we need the office all ready for when they start. And, no office is complete without the "Company Mission Statement."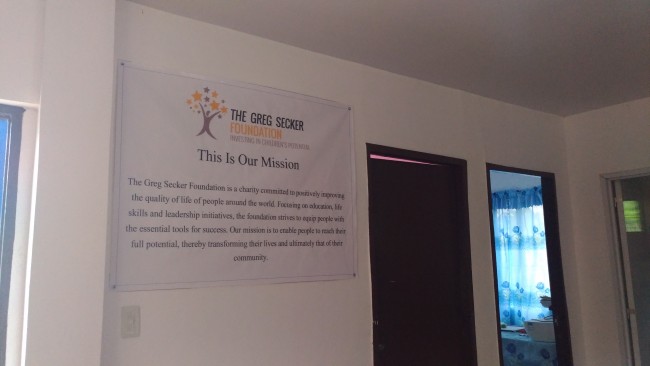 The workers and beneficiaries have worked so hard making the front façade of the houses looking smart. It was all hands on deck; with holes being dug for the plants, rocks being collected for the borders and then the planting of plants, the painting of the rocks and transforming a scruffy bit of hillside to a well maintained "shrub bed".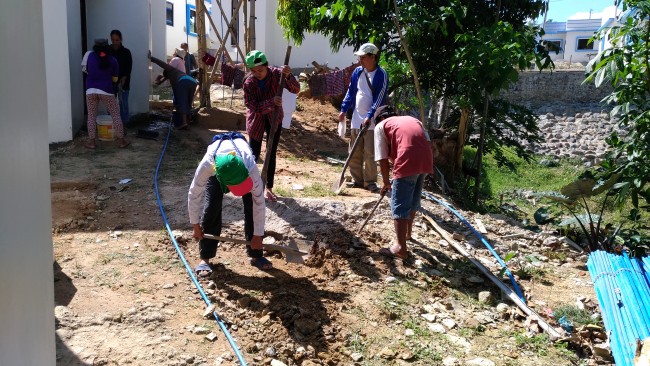 The front of the house as the work begins…..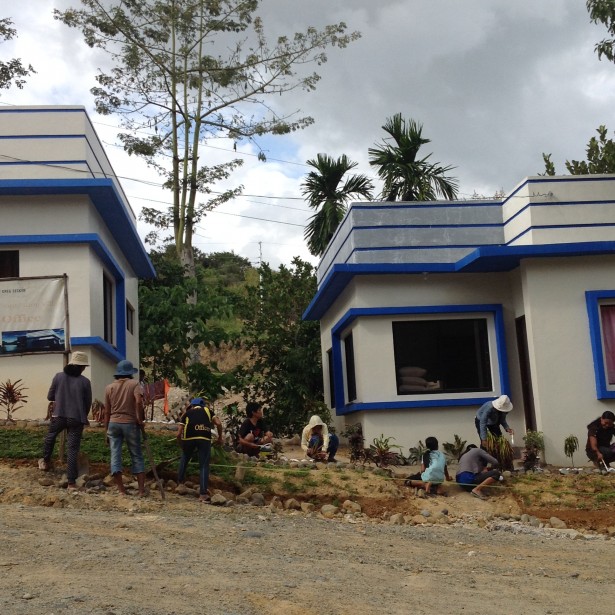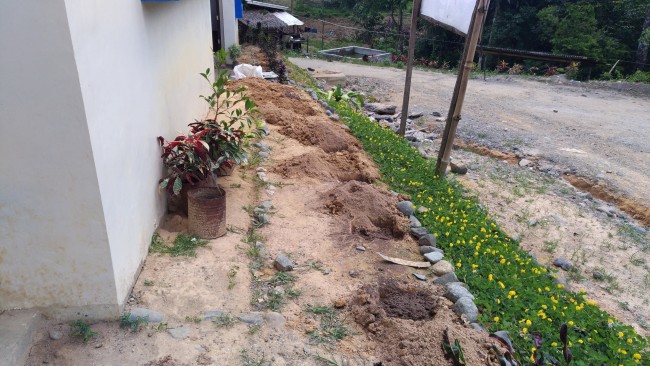 Holes are dug for the plants.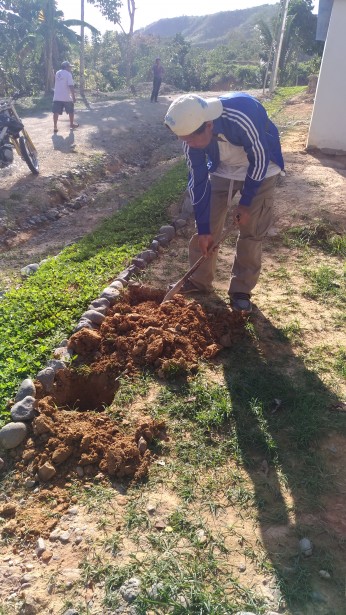 Nice straight lines!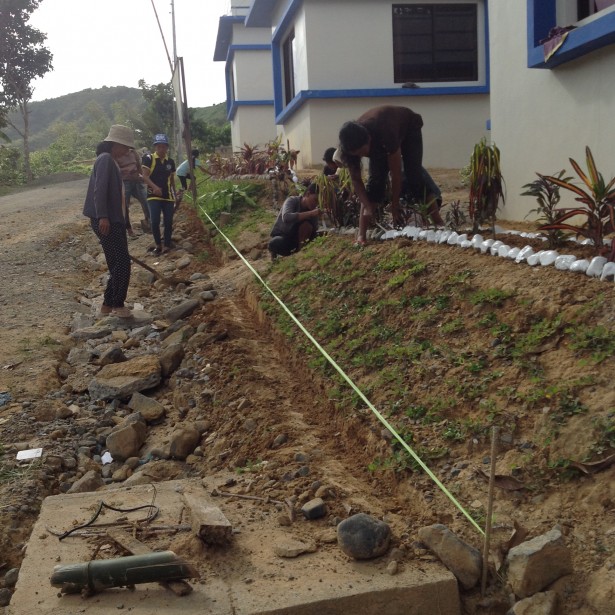 Rocks are collected from around the site to make the borders.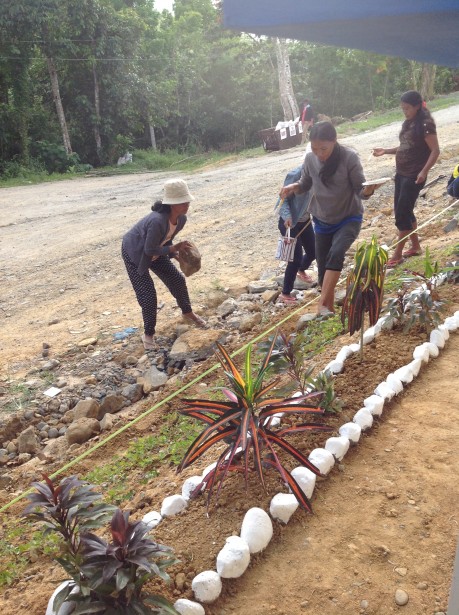 The rocks are painted to make the borders stand out.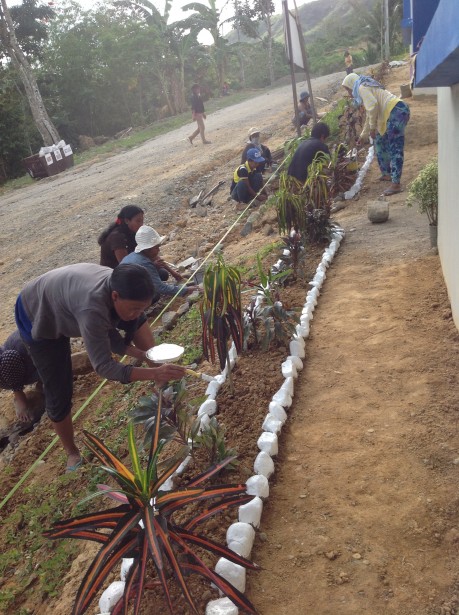 And, finally, the finished borders! They look fantastic – well done everyone on site.