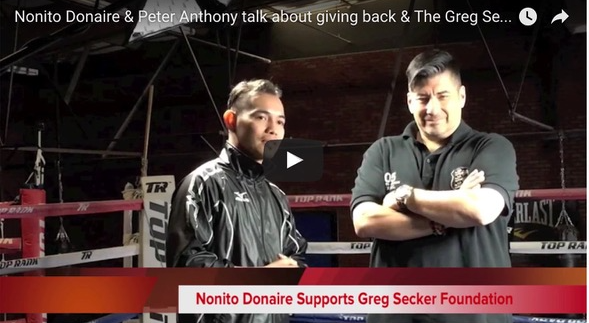 Nonito Donaire & Peter Anthony talk about giving back.
'Coming from humble beginnings with the right attitude you can change the world' – Nonito Donaire.
Peter Anthony sits on the board of The Greg Secker Foundation and interviewed the one and only Nonito Donaire. He is 7 times world boxing champion, a real boxing hero and a philanthropist.  Check out the video!
It's great to be supporting each others causes, working together we can make a difference and change the world. For updates on the construction of the 100 homes being built by us keep an eye on our website and social media channels.