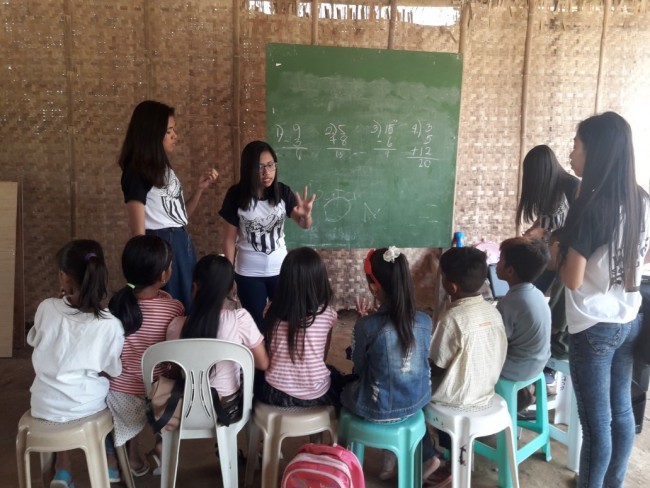 Saturday Class moves to a weekday …….
The children were up early when they heard that their Saturday classes were returning. Because of the school holidays, Central Philippine University have moved their lessons to the weekday.  Student teachers from the college make the journey every week from Iloilo to spend the day with the children and teach them a variety of subjects.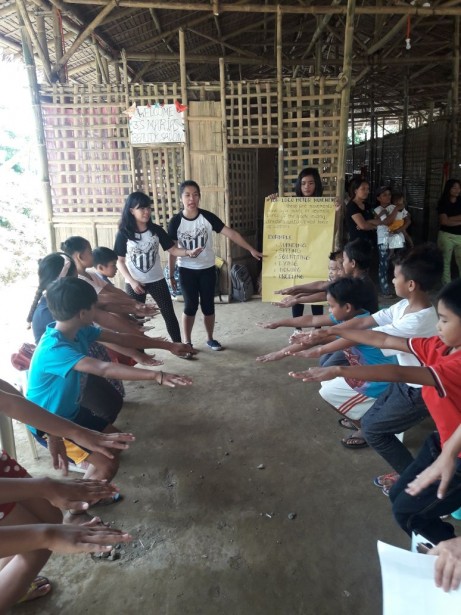 The children love their lessons where they get to learn Maths, English, Philippine History and Physical Education.  It's fantastic that the children get this opportunity to learn in the holidays so when they go back to school in June they are up to speed.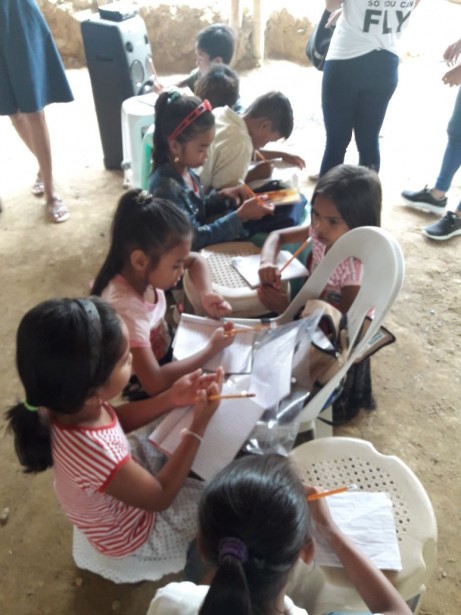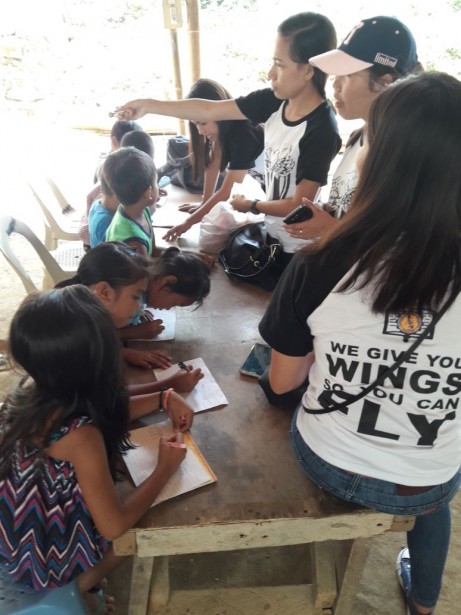 We love the t-shirt that one of the student teachers is wearing…..
WE GIVE YOU WINGS SO YOU CAN FLY
Thank you to CPU for helping our children achieve this.