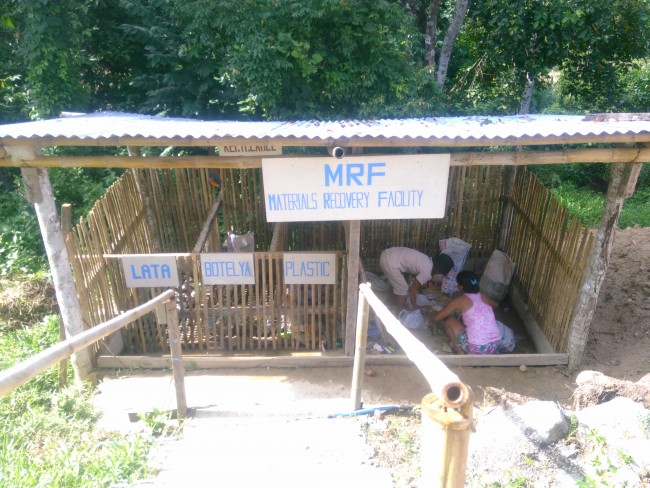 The Materials Recovery Facility is all up and running……
The beneficiaries have had another productive week – the men have completed the MRF and the women have been busy planting plants around the village.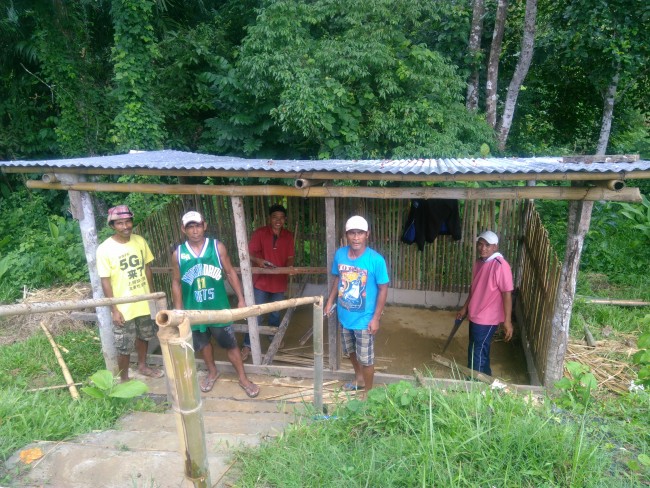 The MRF is just another way to encourage our beneficiaries to be environmentally friendly.  The Materials Recovery Facility is where the rubbish is segregated. Plastic, tin and glass containers can now be split up correctly. The Plastic bottles and glass bottles can either be stored and sold to scrap facilities or they can be used in the village for decorations and school projects.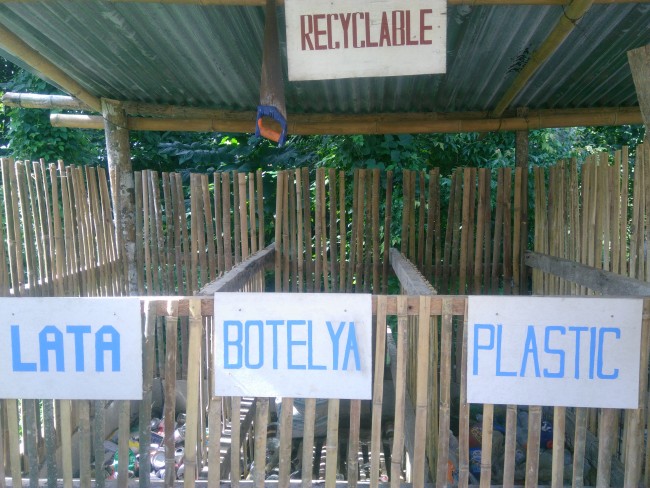 Some LGU's (Local Government Units) have their own ordinance that every City or Town has to have their own MRF to help reduce the problems in collecting rubbish and to minimise pollution.  In Lemery, there is a contest on beautification using recyables such as plastic, cans and paper. Once our families move into the houses they will be able to take part in this, not only to gain extra money for their rubbish but to save the environment.  
Every day, our beneficiaries are busy, here we can see the women planting nice plants to make the village look beautiful. There is plenty of rain at the moment so they will grow well over the next few months.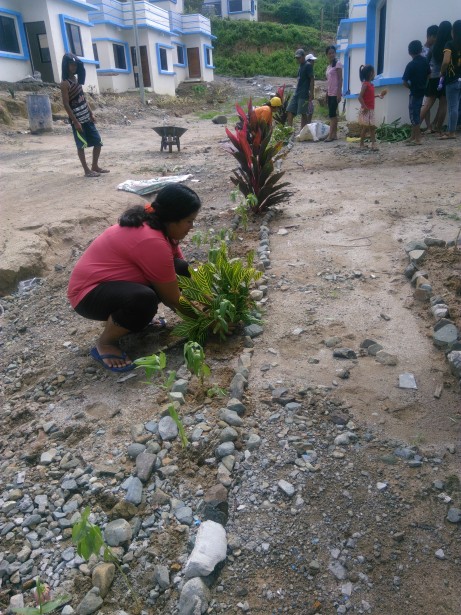 The weekly lunches still continue, this week they sat under the Mango tree. It is becoming the high light of the week as every group is preparing a special dish to be shared by all. This week's menu was a mix of fresh vegetables; pumpkin and lady finger.  The construction workers are also now invited to share the feast!