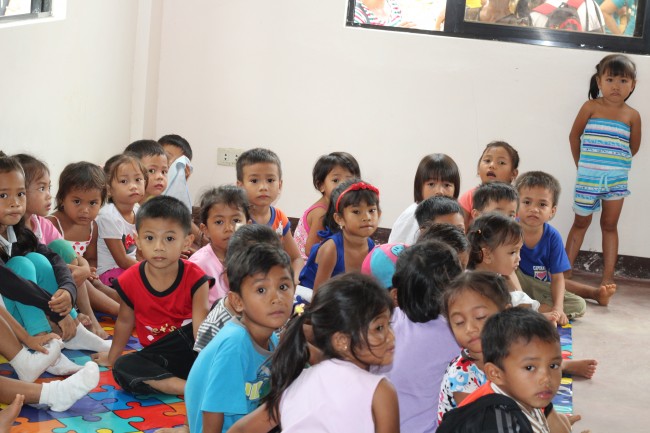 The GSF village holds its first Saturday class for the children!
Last weekend it was a very busy day for everyone in the village. It was our first Saturday class for the children. Deans and Professors as well as Students, attended from Central Philippine University (College of Education and College of Hospitality Management) to teach the children. They brought school supplies which included notebooks, pens, paper, crayons, eraser and pencil.  These classes will now run every other Saturday at the village.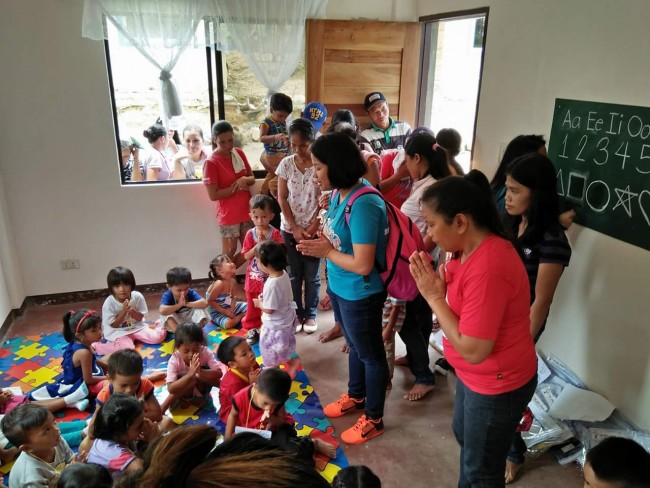 Classes were grouped from Kinder, Grade 1&2, Grade 3&4 and Grade 5&6. Some of the houses were used as temporary classrooms for the children. The parents were given vital roles during the day.  In each class group there were three parents in charge to look after the children and help with school work, play time and snack time. Parents were also in charge of the cleaning before and after the class!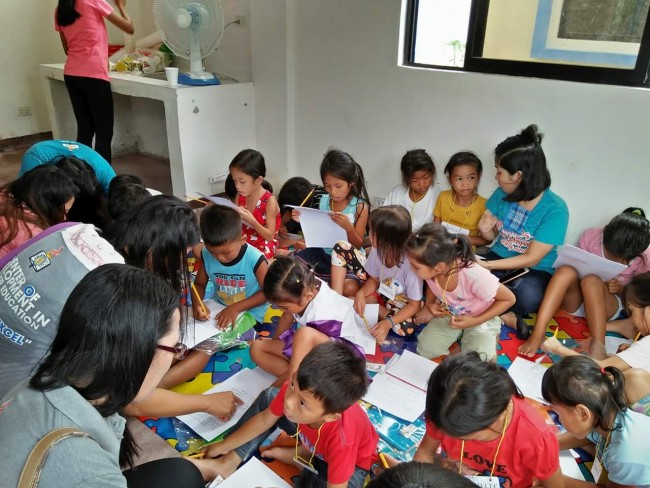 Practicum students from the College of Education conducted the Diagnostic Test exam at every level, so that they can gain an idea on where to start or base their data, and also what subject areas that children most excel in or need tutorial in.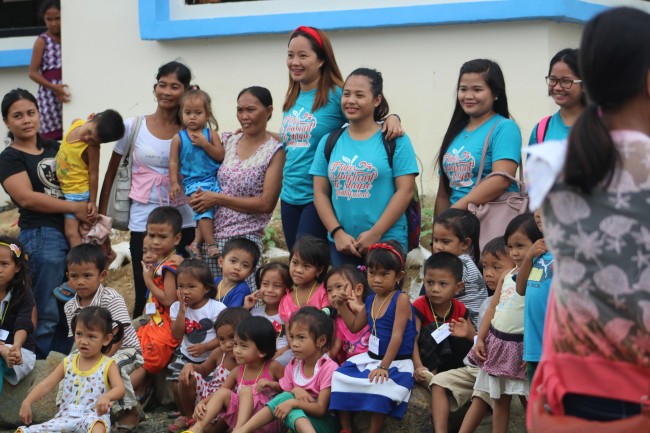 On the other side of the village, the College of Hospitality Management conducted FGD (Focus Group Discussion) to 25 mothers. They discussed hygiene and sanitation with them and gave them some valuable advice. They also took the height and weight of all children to determine the Body Mass Index of every child and to record a data to to find out what children are malnourished or need health assistance.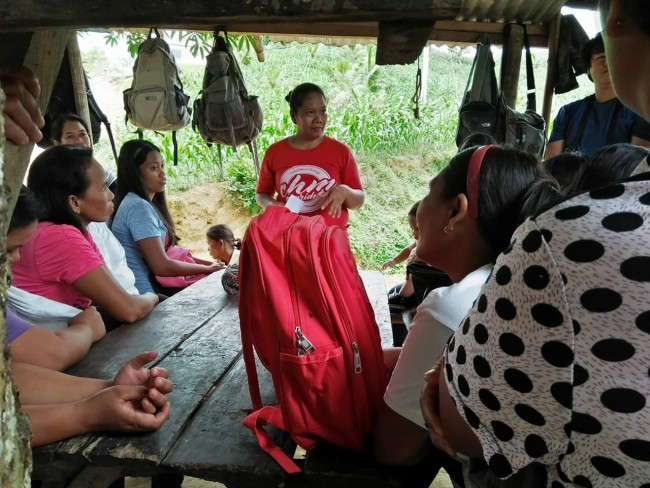 At the end of the day, to show their appreciation, the beneficiaries brought their produce and gave it to the teachers in exchange for showing how grateful they were for what they had done for their children.