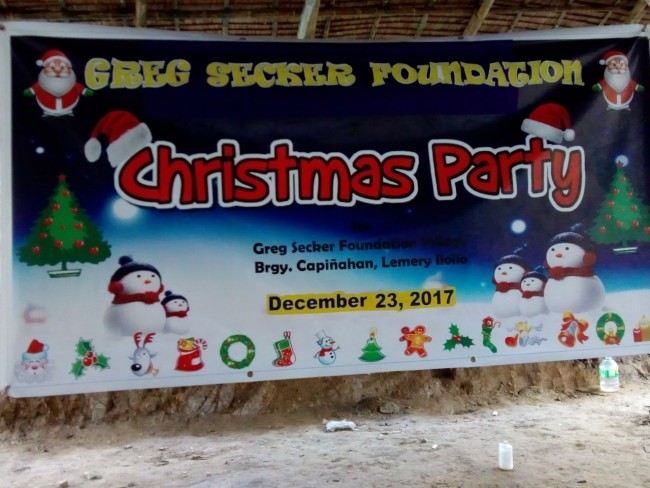 Our last update from the GSF village of 2017!
There is so much excitement in the village and understandably. Not only have our beneficiaries been celebrating Christmas with lots of games, presentations and a party, but in just a few days time, on January 5th 2018, we will be having the biggest party as our lovely families move into their new homes. 
Everyone has been so busy getting everything ready for the big party. The men were busy making tables today whilst the women were busy around the village making sure it all looks beautiful!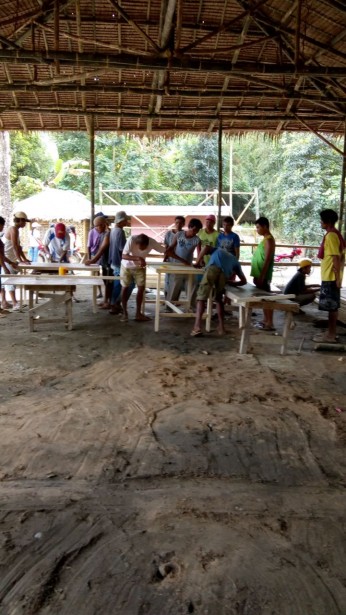 As our last update of the year, we wanted to firstly let you know who won the Christmas Tree competition. We posted pictures on Facebook and had such a great response, with so many of you voting for your favourite tree.   After adding up your votes and the village votes … Christmas Tree Number ONE was the winner.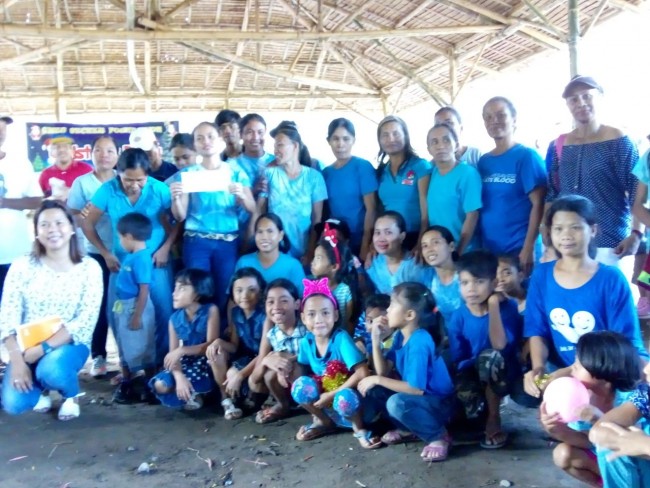 The blue team standing proud with their first prize.
And a reminder of what Christmas Tree Number One looked like!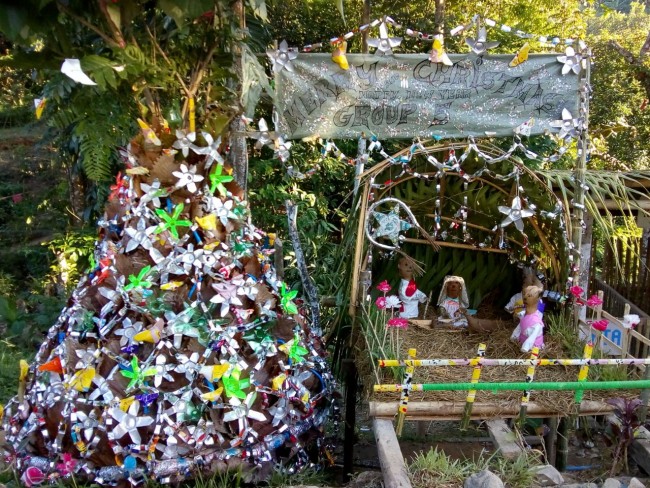 During the Christmas party the beneficiaries had a dance competition with the green team winning this.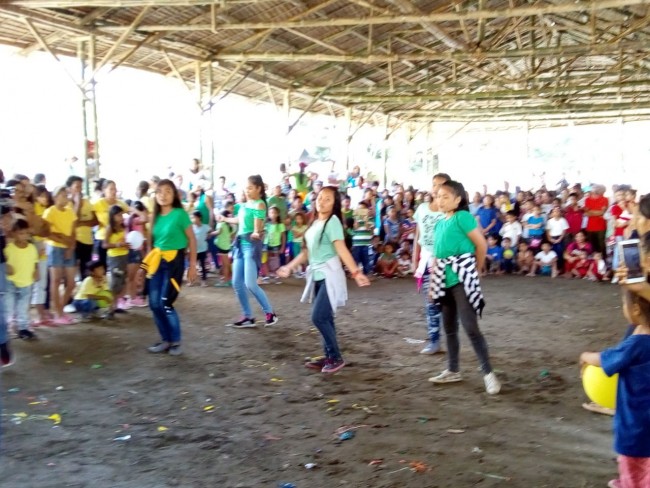 And the yellow team won the best team of the day for winning most of the games!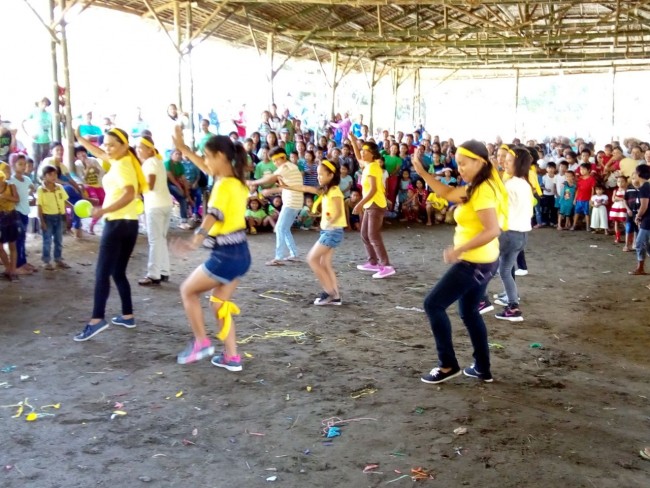 There were so many prizes donated from everyone who has been part of the village – and with all the games … came a prize!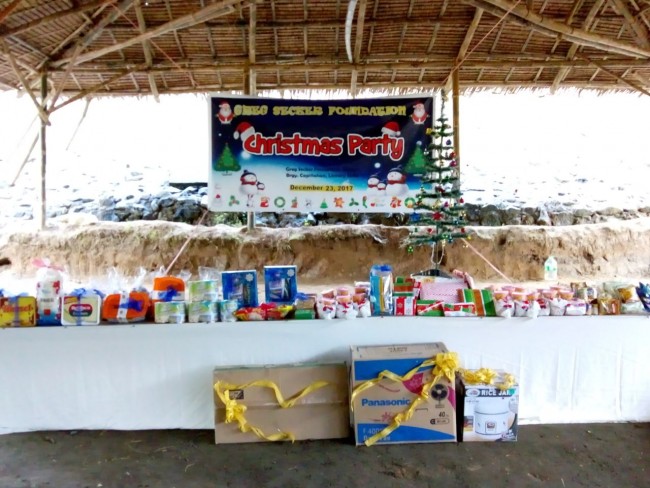 One of our builders won the major prize – a gas stove.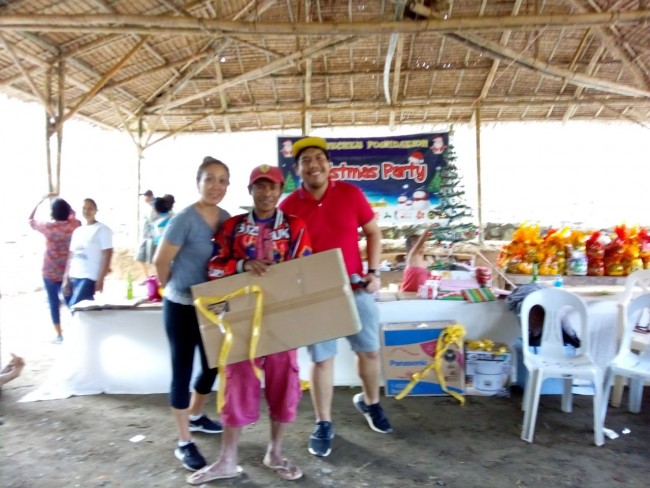 The men played a native Filipino game called 'Palo Sebo', which looks terrifying! A pot of money is put at the end of a bamboo stick that has been oiled so it is very greasy to climb. The person who successfully climbs the bamboo, wins the post of money!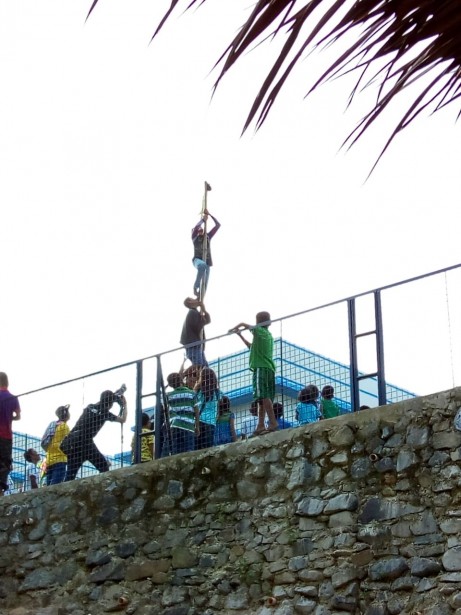 Central Philippine University have been a huge part of the village this last year, visiting regularly and giving lectures on lots of different subjects. The children have enjoyed Saturday school with the students and a real friendship has built up. The Packaging Engineering students arrived with presents for the mothers, Jollibee meals for the children and held a party in the village. There were cash prizes for best dancers, paint me picture games and lots of celebrating. We can not thank you enough for all of your support.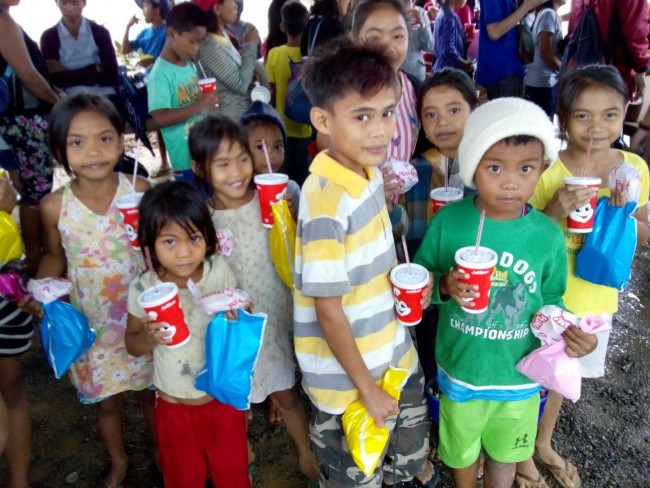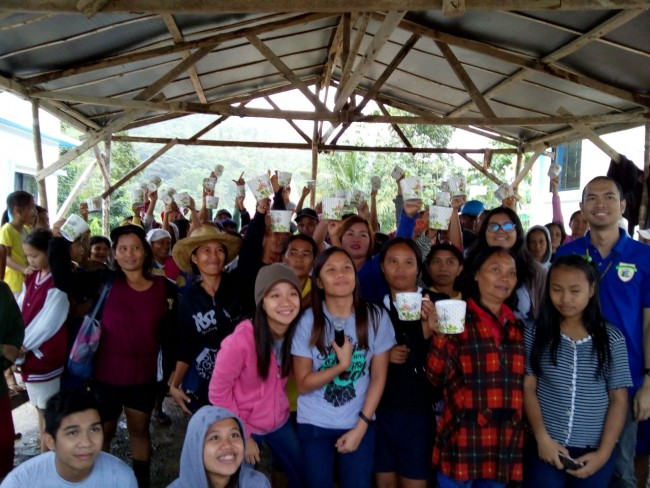 So… our next update will be in the New Year … we can't wait to show you the families moving into their homes and the celebrations that we will be holding. Phase 1 is complete – lets celebrate! 
HAPPY NEW YEAR TO YOU ALL.