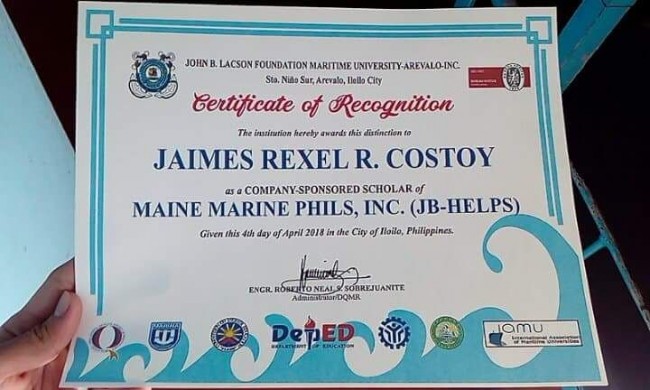 Graduation time for three students …..
Three of our GSF College students have now graduated and are ready to step into the next stage of their lives. We are extremely proud of them, as are their parents. Well done to you all – we look forward to hearing how you get on in your chosen career.
Jaimes Rexel R. Costoy, son of Mr and Mrs Lea Jaimes Costoy attended College in Iloilo City and has graduated in Bachelor of Science in Marine Transportation. He hopes to work for a big shipping company.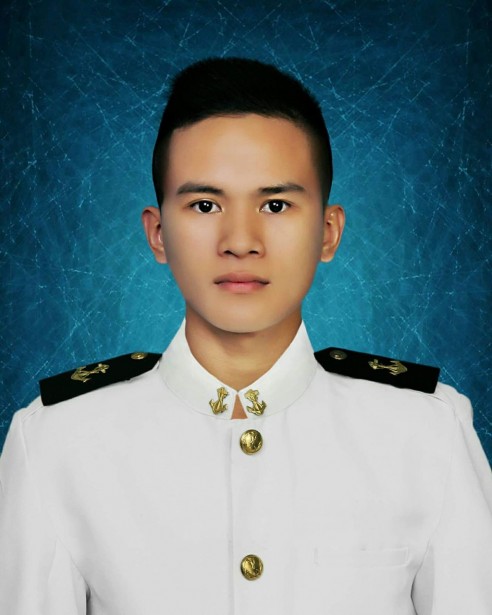 John Jenesis Lozare pictured here with his father, graduated in Bachelor of Science in Hotel Management at Northern Polytechnic State College in Lemery.  He would like to work in Hotels.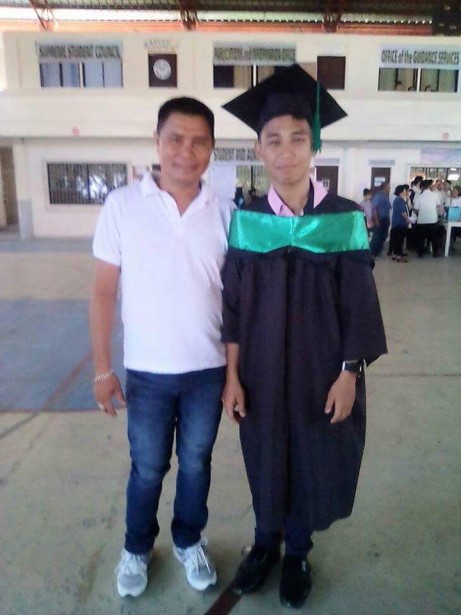 His mother pins an award to her son for "Player Of The Year" in softball and "Knight of Columbus Award" (religious award).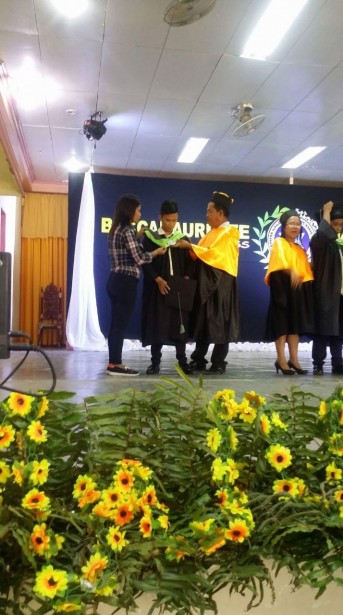 And lastly, John Kenneth Valencia graduated with flying colours with Cum Laude (Distinction which is the third highest award in college) in Bachelor of Arts Major in Economics at Northern Polytechnic State College Estancia Campus.  Here he is pictured with his mother who is a local Barangay official and also works as a farmer.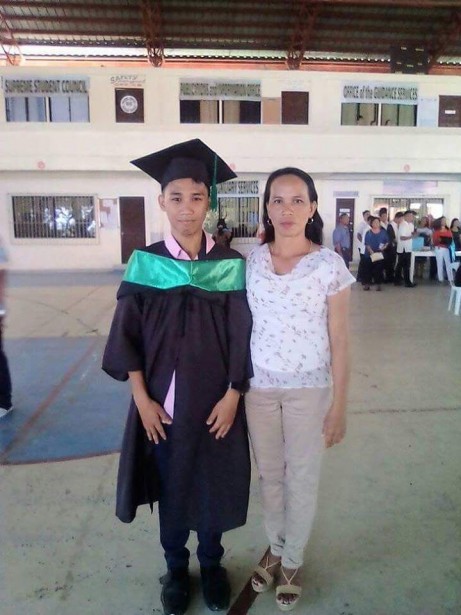 Huge Congratulations from us all at GSF.