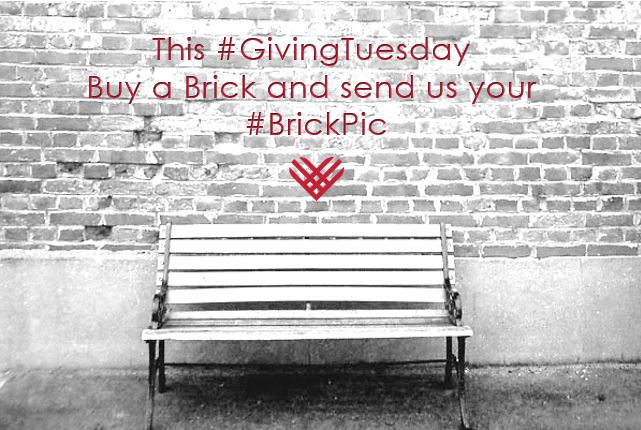 This Giving Tuesday – Buy a Brick!
Hi Guys,
Greg here, the CEO and Founder of the Greg Secker Foundation. I wanted to speak to you today as Giving Tuesday is finally here!
For some of you, this might be the first time you hear about giving Tuesday and you might ask yourself, what's this Giving Tuesday and, when is it?  Giving Tuesday, a global day of giving, takes place on the Tuesday following Black Friday and Cyber Monday and is a chance to give something back after indulging in retail therapy! This year Giving Tuesday falls on November 29th and we at the Greg Secker Foundation want to encourage you to donate time, money or your voice to help a good cause. Be it for us or for another organisation, get involved this giving Tuesday and get your karma back on track.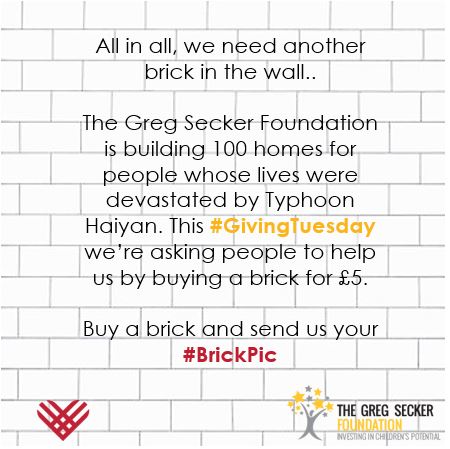 In 2015 #GivingTuesday was the number one twitter handle and per minute Giving Tuesday saw £6,000 donated to charity. Now that is what I call amazing!
Today is all about giving back to society. After going sales mad the last few days it's time to get our karma back on track. Spend some of the money you've saved on Black Friday and cyber Monday, and either donate to charity or spend some time volunteering with a local organisation.
I for one am donating to the Greg Secker Foundation, slightly biased I know but what can I say.. We have a great programme! The team and I are focusing on raising funds for our housing building project in the Philippines – Build a House, Build a Home. The foundation is building 100 homes for people whose lives were devastated by Typhoon Haiyan in 2013. We're building homes strong enough to withstand future typhoons, a multipurpose training centre, and are partnering with the Central Philippine University to provide lifesaving skills training. If you are interested in getting involved, why not join us this Giving Tuesday?  
Buy a brick and send us your #BrickPic?
The staff at my company Learn to Trade got involved and made this hilarious small clip, encouraging people to "do the #BrickPic" – check it out! 
Let's see if we can break last year's record and make donations of £7,000 per minute! 
Come on folks, buy a brick for £5. Join us and send us your #BrickPic today!
Love,
Greg xx