Slope Protection
It's rainy season here in the Philippines and heavy rains have been hitting Lemery for the past weeks. The rain has been so persistent that it's caused flooding covering over 1m in neighbouring towns! This morning we had our second board meeting in the Philippines, where the key topic was slope protection and the safety of our workers and beneficiaries. The location of our site is extremely hilly, and heavy rainwater has eroded large segments of our land in parts of the area.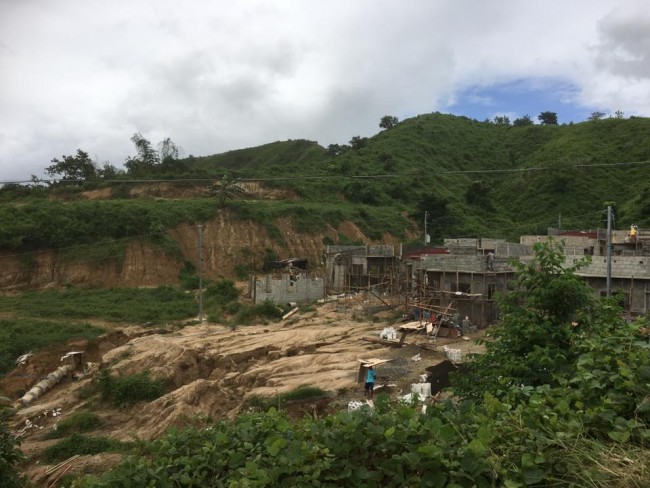 We are there for looking at an extensive system of slope protection to ensure our site remains safe. Working on programmes in countries that are frequently hit by natural disasters has its issues, but also its solutions. We hope to build back better, and we hope you will join us by donating a brick, and sending us your #BrickPic this #GivingTuesday! On November 29th, we'll be launching our #BuyABrick campaign where we will be asking people to buy a brick for £5 and send us their #BrickPic. 
As we need more extensive slope protection than originally estimated, we really need your help in order to get there. We are now focusing our efforts on slope protection and have two currently in place and several in the planning stages! Our land is safe, but we want to ensure that it remains safe for generations to come.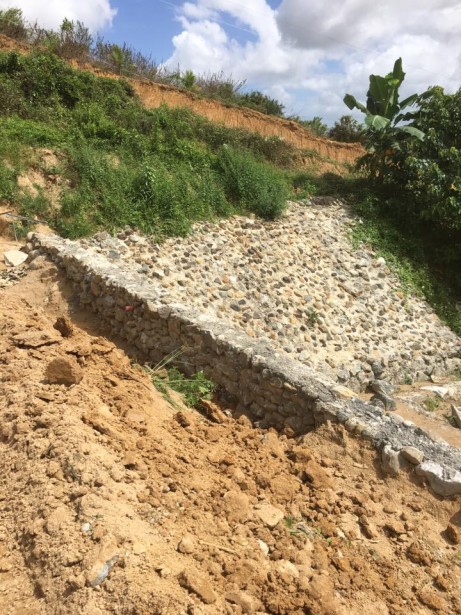 The Philippines are hit by approximately 20 Typhoons each year, and with scientists predicting these to become stronger in the future, now is the time to look at how we can help mediate the effect of the weather and ensure our beneficiaries will be safe and have a home to call their own for several generations. If you're interested in helping, why not give us some of your cyber change and buy a brick for £5 today!