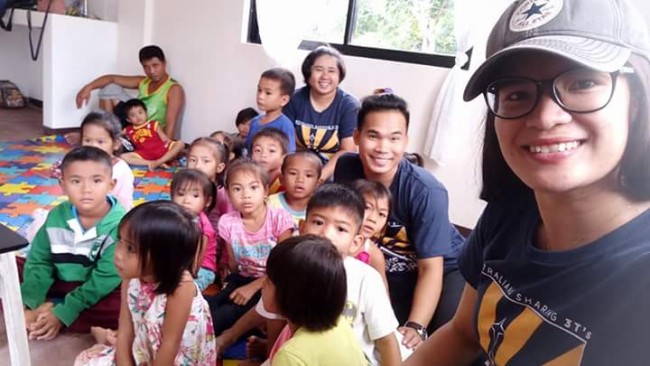 A busy Saturday in the village ..
The weekend brought some heavy rain but this wasn't going to dampen the spirits of the children and parents.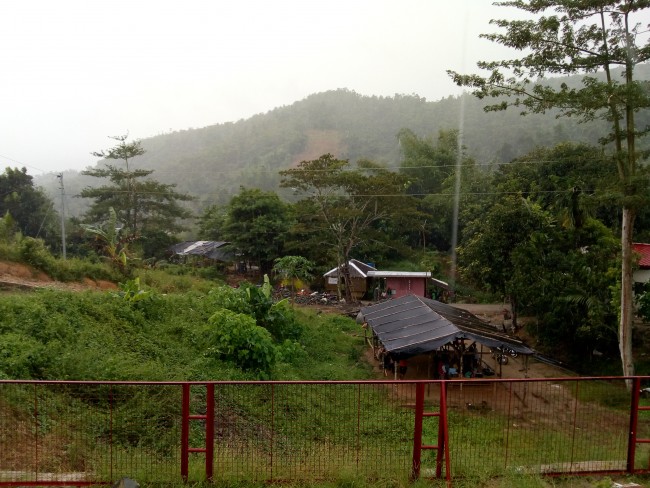 The children were so keen to attend their Saturday class and the heavy rain was not going to stop them getting there! Some of the internal roads are not complete so they had to be extra careful as the paths had become very muddy and slippery.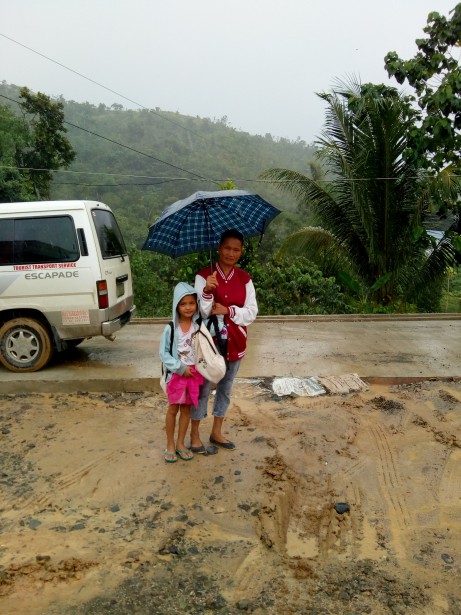 Once indoors, they firstly studied their academic work and then were able to enjoy story telling, games …….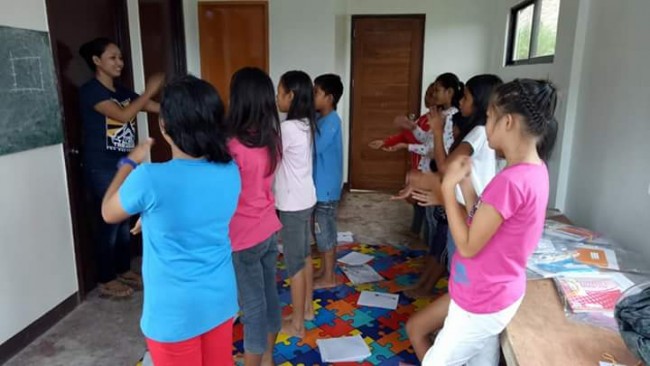 ……..   and finally finishing with a video presentation.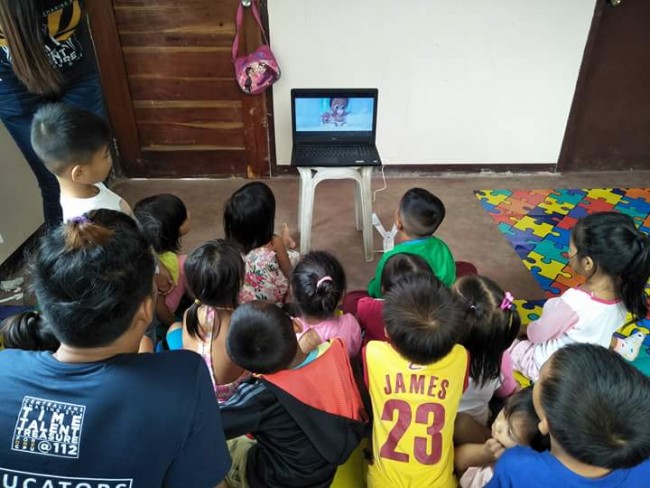 Whilst the children were happy and content in class, the parents sat and listened to speakers from the Rural Health Unit of Lemery, Iloilo.  The parents learnt about Health, Sanitation, Rabies, Self care and Disease.  It is so important that when the beneficiaries move into the village that they are aware of day to day health and safety risks.