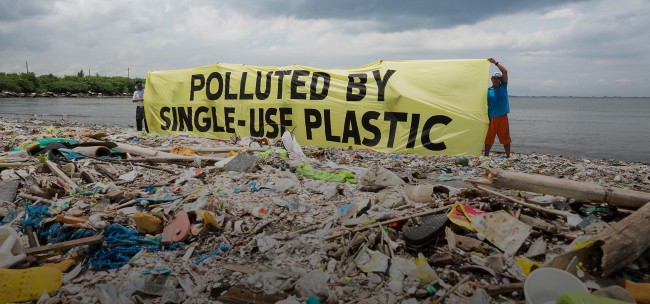 A lesson in waste management and recycling for our beneficiaries.
Every Saturday, whilst the children are in class, the parents are learning different topics. This week they learnt about Waste Management and Waste Disposal/Recycling.  The speaker, Engr. Tom Laurea, is also one of our engineers on site.  He was able to hold a very in-depth and interactive discussion about the correct disposal of plastic bottles, plastic bags and other waste products and the reasons behind why it needs to be done. 
Engr Tom set a fun challenge for the families to encourage them to dispose of rubbish correctly. They were split into 5 groups and have to collect,  "Trash in a bottle".  Each group member will have a used empty plastic bottle as a trash bin, and then all rubbish they pick up will be put inside the recyable plastic bottle. The most bottles (with rubbish inside) will receive a cash prize sponsored by Engr Tom himself.  The competition will start this week and the final collection for recycling will be this December, where the bottles will be collected and used as building materials.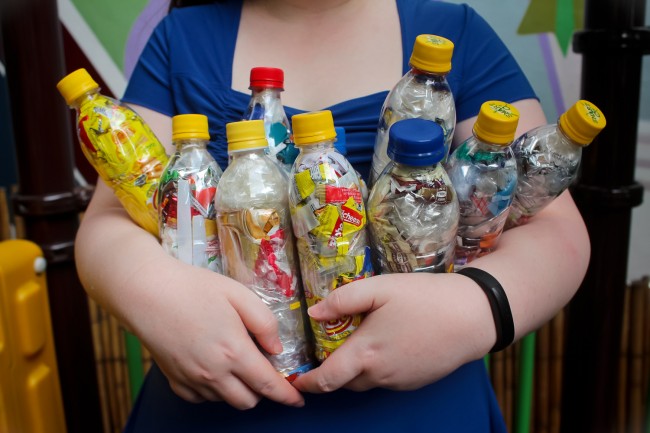 First prize: P1,000
Second prize: P700
Third prize: P500
Consolation prize: P200
The groups were eager to get started – what a great incentive to make sure the village is spotless and plastic is recycled!
It is very important to encourage our beneficiaries to recycle and dispose of waste correctly, especially today where plastic seems to be an ever growing problem in polluting our beautiful planet. Alarmingly, these statistics are rising year by year: 
• Over 1 trillion plastic bags are used every year worldwide. Consider China, a country of 1.3 billion, which consumes 3 billion plastic bags daily, according to China Trade News.
* A million plastic bottles are bought around the world every minute and the number will jump another 20% by 2021.
• About 1 million plastic bags are used every minute.
• A single plastic bag can take up to 1,000 years to degrade.
• More than 3.5 million tons of plastic bags, sacks and wraps are discarded yearly.
* Fewer than half of the bottles bought in 2016 were collected for recycling and just 7% of those collected were turned into new bottles. Instead most plastic bottles produced end up in landfill or in the ocean.
• Only 1 in 200 plastic bags in the UK are recycled.
• The U.S. goes through 100 billion single-use plastic bags. This costs retailers about $4 billion a year.
• Plastic bags are the second-most common type of ocean refuse, after cigarette butts.
• Plastic bags remain toxic even after they break down.
• Every square mile of ocean has about 46,000 pieces of plastic floating in it.
* Between 5m and 13m tonnes of plastic leaks into the world's oceans each year to be ingested by sea birds, fish and other organisms, and by 2050 the ocean will contain more plastic by weight than fish.