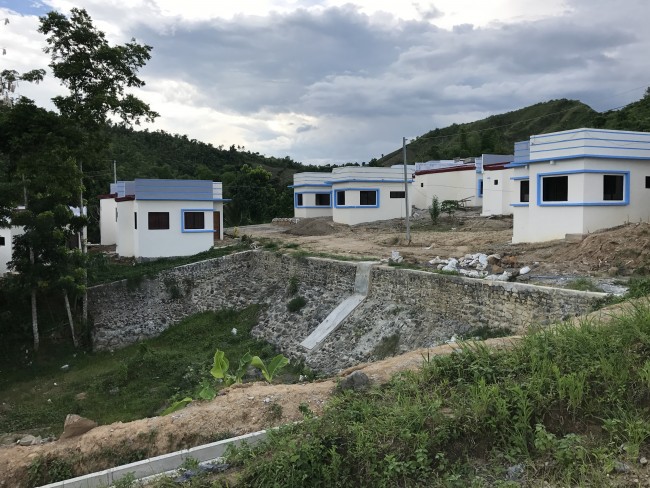 Another busy week in the village – an update from DR our Project Coordinator and Alya our Social Worker.
With just the windows and doors being put on the 50-60th houses and a lick of paint, we really are over half way! Its all very exciting, and to be starting the land preparation for houses 61-70 means we are on track to be finished this year.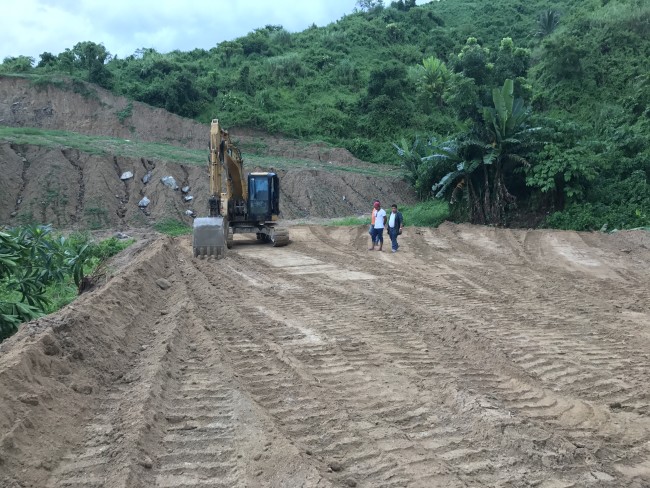 Slope protection work still continues as the rains come, but we now have storm drainage systems in place to catch the water and make sure it funnels away in the right direction, to the bottom of the village!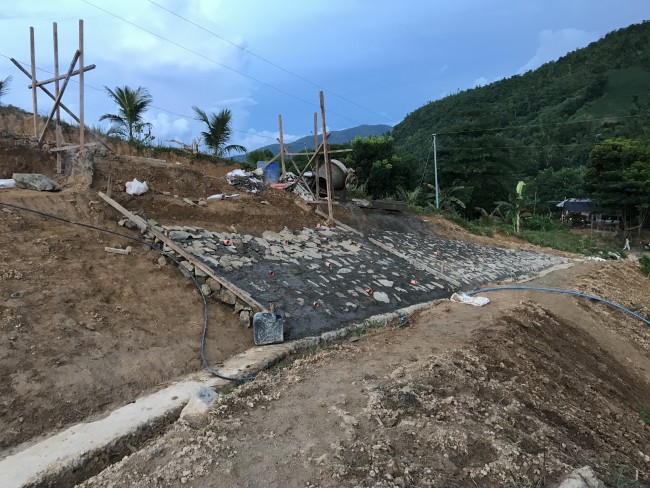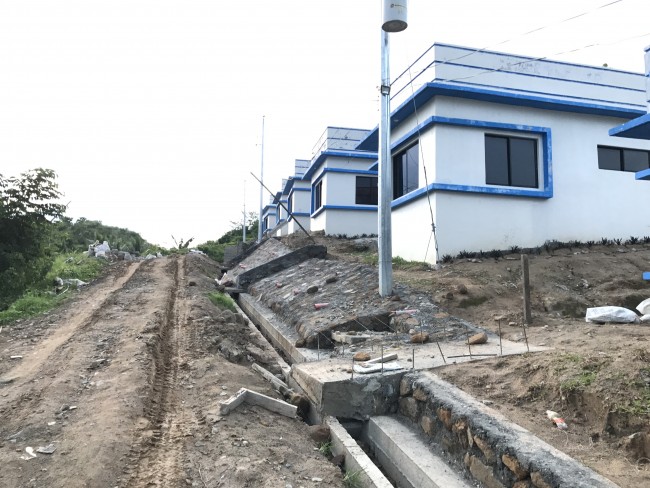 DR tells us that work has also begun on the internal roads and he is just finalising the paper work with the engineers for the safety rails around the slope protection.  
Alya's week has been busy too! She tells us that the village feels alive and that the beneficiaries are loving helping each other fulfil their tasks with each group taking it in turns with the cooking rota. It is up to the group what they prepare and serve and the less money they spend the better. Most of their produce is from the gardens which are flourishing with all the rain! Last weekend, their menu was bamboo shoots with fresh coconut milk with fried dried fish and fresh salad of bittergourd and fresh tomatoes. It sounds and looks not only delicious but very healthy too!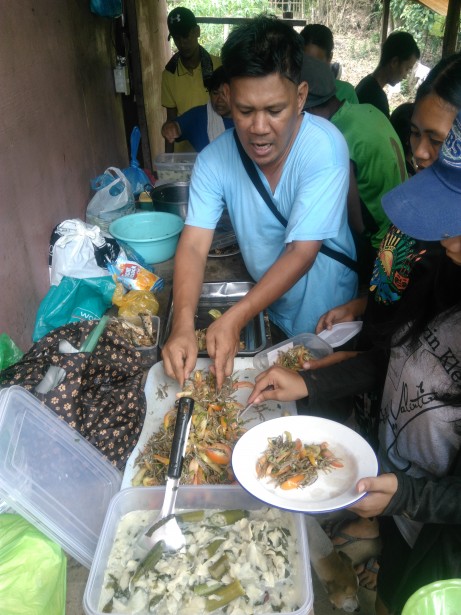 The beneficiaries have continued planting with the vegetable gardens too. In the picture below they are building a frame for the bitter gourd (also known as bitter melon) to grow up. Bitter Gourd is a unique vegetable / fruit as it is beneficial as both a medicine and food.