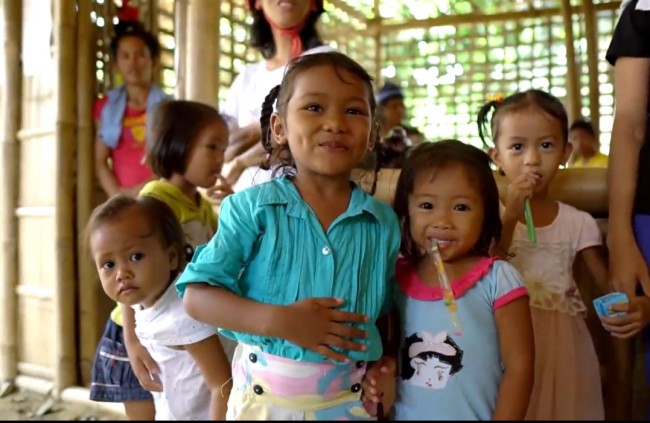 Amy Leverson-Gower visits the GSF Village.
One of our GSF Board of Directors, Amy Leverson-Gower visited the GSF Village in June to see how the families were doing since she last saw them in January. 
As she walked around the village she noticed that their houses were immaculate and the gardens were flourishing. This community have really embraced their new homes and life in the village. There was a real sense of pride as she was shown around by some of the families. Livelihood programmes are in place with mushroom farming, Moringa plants being grown and their own produce outside each house; runner beans, tomatoes and more. 
Before leaving she also made a visit to the Capinahan School to see the children happy in their new classrooms.  It was a very rewarding visit to the village as you can see from the video: