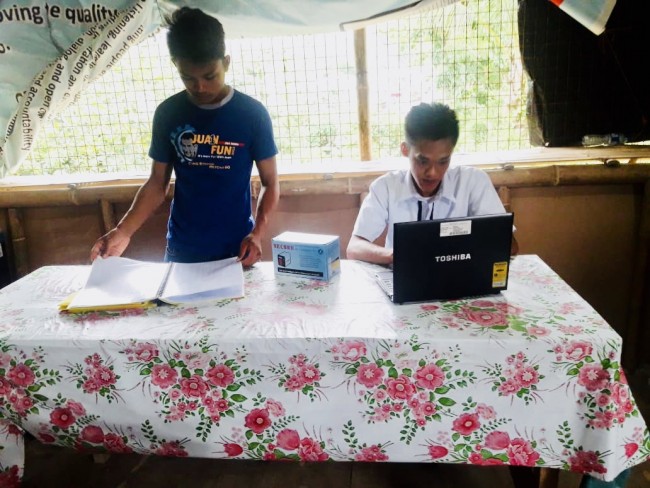 Two students in the GSF Village become the water meter readers…
Every house in the GSF Village has a water meter and at the end of each month the meters need reading.  We have two students who work hard and to help them with the financial strain with college books, travel to college etc, we have employed them to read the water meters.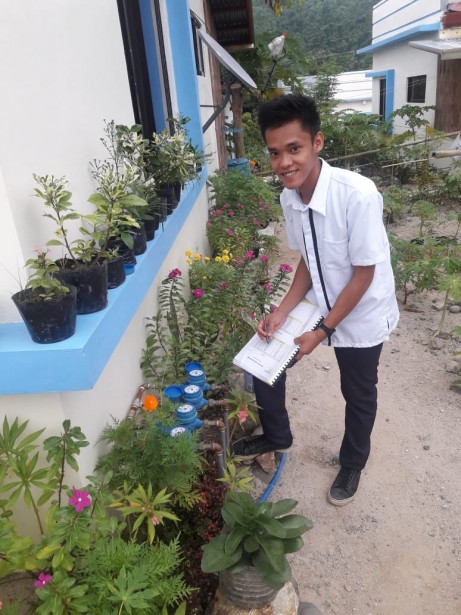 Ranie Olayon,  22 years old, is taking up a Bachelor of Science in Information Technology at Northern Iloilo Polytechnic State College and is in his 3rd year.  His father Rolando, is our school service driver and his mother Rosalia, a housekeeper with five other siblings who are all in school. 
Ranie is the eldest among his siblings and has a bit of pressure to finish his studies. Once graduated he hopes to get a good job so he is able to help his family in the future.
Being a water meter reader in the village earning P1,000 monthly is a huge help with his daily allowances in school. There are times that he knows that his parents are struggling with money so he would rather use his own and also share it amongst his other siblings.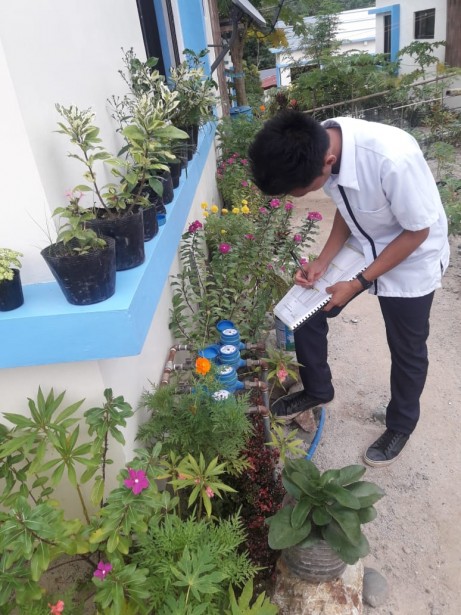 He loves reading books during his free time and helps in any household chores during weekends. Ranie dreams to become successful in his chosen field and to help his parents to improve their  economic status. 
He is very grateful to the foundation for having this opportunity and especially for the employment of his father being a shuttle service driver.  
                                                                          ********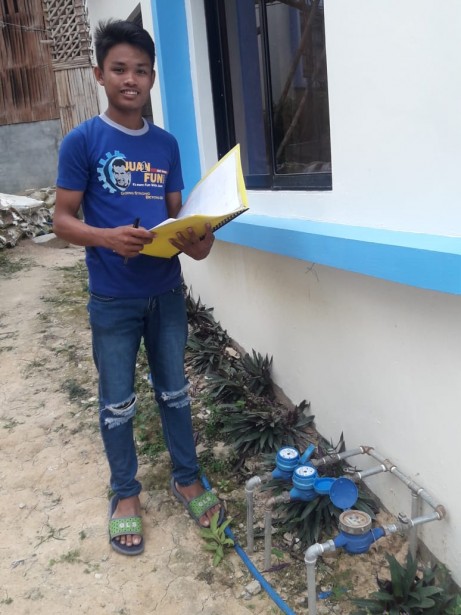 Reden Pamplona, a 19 year old Alternative Learning System graduate and currently enrolled at Northern Iloilo Polytechnic State College taking up a Bachelor of Science in Information Technology (1st year level).  
His mother Famela, works in Manila as a housekeeper and his stepfather Robert is very supportive to Reden whilst his mother is away working. Reden is very responsible for his age and also looks after his younger brother whenever he can. 
He is a real homebody person and loves to explore the world by surfing on the internet.  The reasons he took up the course was for the love of his computer!
Earning P1,000 monthly lasts up to 2 weeks, and goes towards his allowance in school. His dream is to be a successful computer programmer and to improve the economic living condition of his family.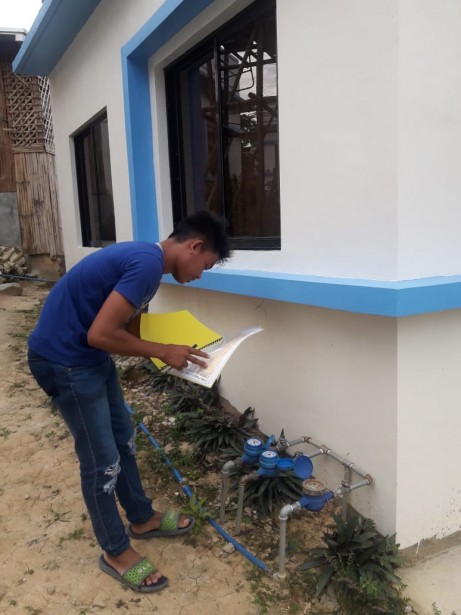 He is very thankful to the foundation not only for the job offered as a working student, but for having a stable house and a free shuttle service to Lemery.
He is looking forward to the day that his mother does not have to work away from home anymore. Alya, our social worker, tells us that Reden is one of the active youth in the village, with potential of leadership in the future. 
On the 25th of every month, the two boys visit every house in the village and firstly read the meters. They then log all the readings into the computer and then give each house owner an invoice. On the 5th of the month, they collect the money, give every house owner a receipt and hand all money to the Treasurer of the Homeowners Association. 
Well done boys – you have to be both trustworthy and responsible for this job, and you are an inspiration to what can be achieved with commitment and hard work.