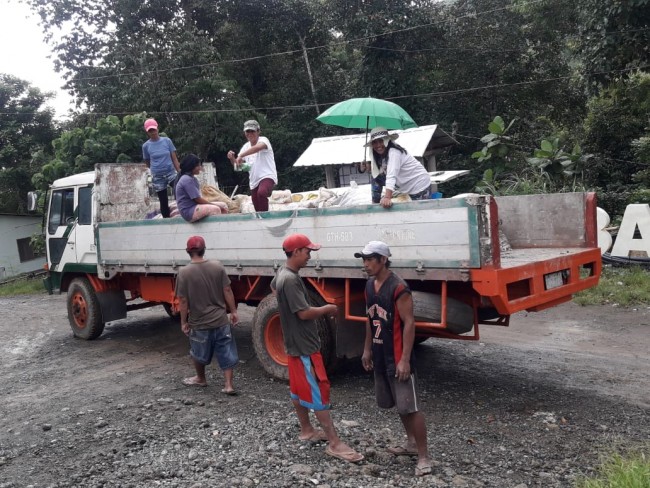 The Waste Disposal truck does it's first collection.
You may remember in July, we mentioned that at the end of every month a waste disposal truck would come to the village to collect the rubbish. One of our homeowner officers has arranged with a government official in Lemery to borrow a dump truck free of charge on the last Friday of every month to collect any rubbish that is "Hindi Madunot" (will not decompose).  Thank you very much to Divan Doplayna for making this possible.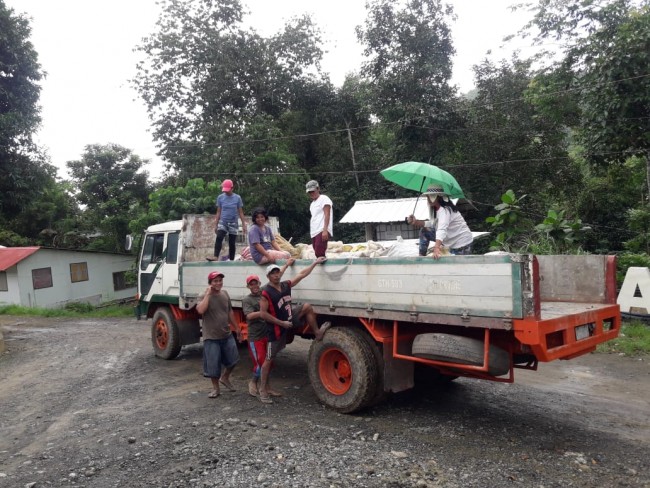 And here they are … the first collection of rubbish!  All other rubbish is either recycled or put into compost bins for the gardens.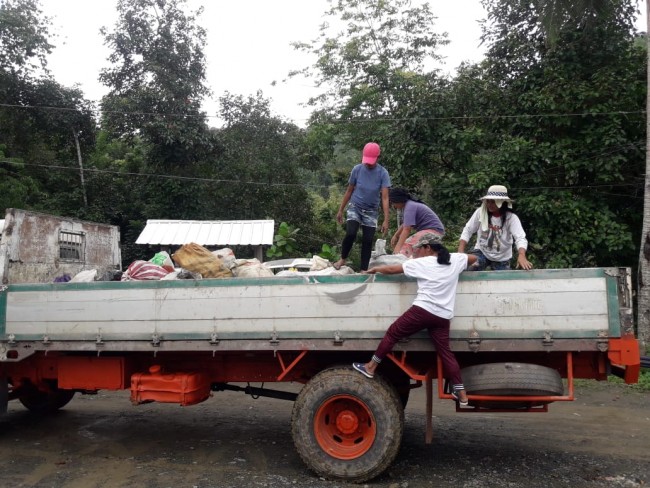 During the month, the families have been separating their rubbish into different bins, so it is all ready when the truck arrives.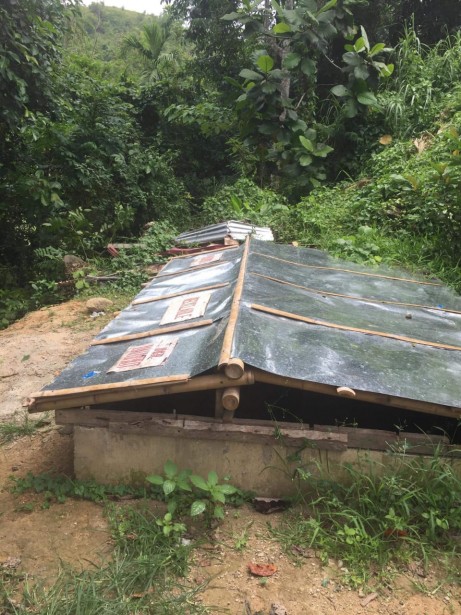 We are so proud that this small community are keeping their village environmentally clean and tidy and setting a good example for the future generations.  The children are already following in their parents footsteps and take part in the weekly tidy up.