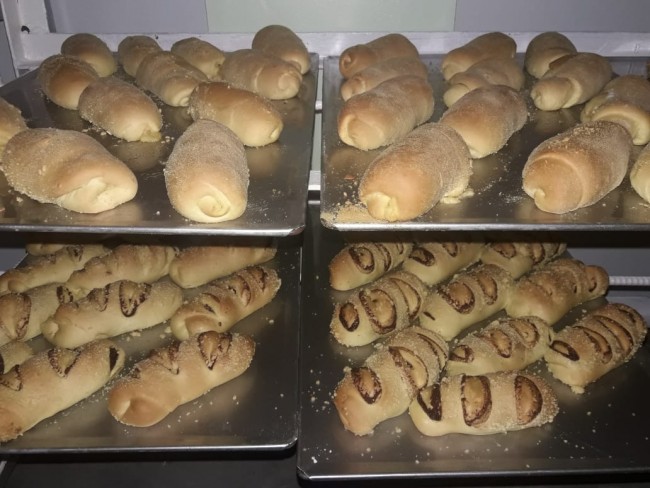 "India Rose Bread and Pastry Bakery" opens in the GSF Village.
Huge excitement as the "India Rose Bread and Pastry Bakery" opens in the village.  Over the last few days, the bakers and their wives joined forces to make sure that the Bakery was ready for baking and the grand opening.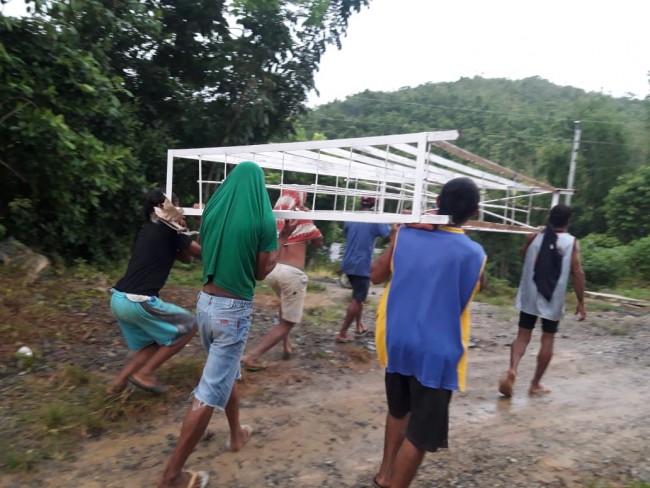 The men were busy welding their bread plain sheets rack, setting up the ovens, cooling racks, buying ingredients and setting up the bakery.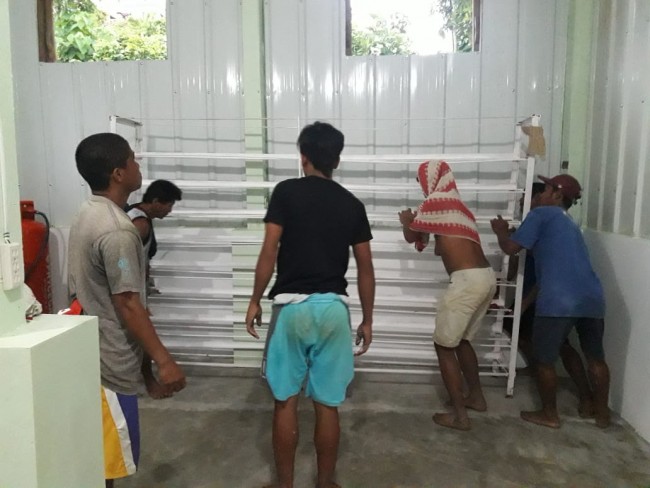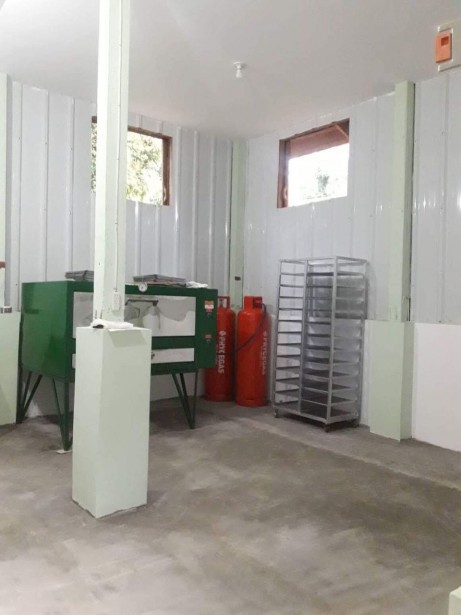 Once all set up it was time to start baking, they spent the afternoon preparing the ingredients making sure that the standard of bread was perfect and to scale.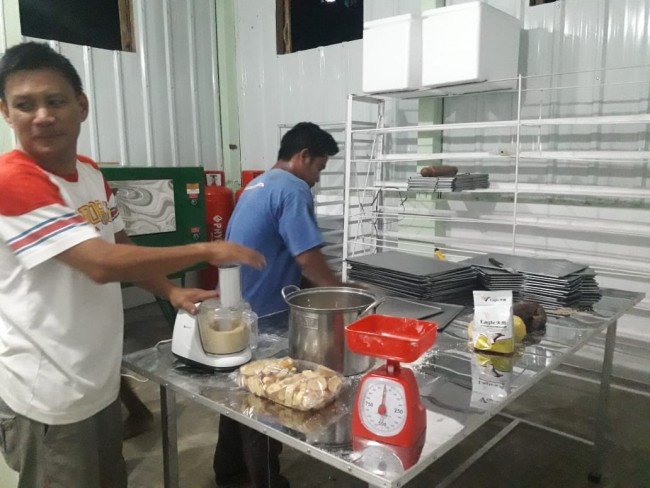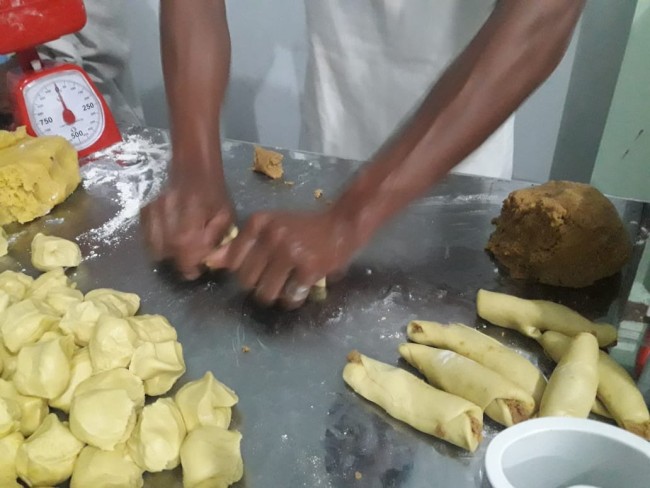 There will be three Bakers and three Delivery men. The Bakers bake batches of bread the day and night before, and then bake the hot bread ready for the 5am delivery.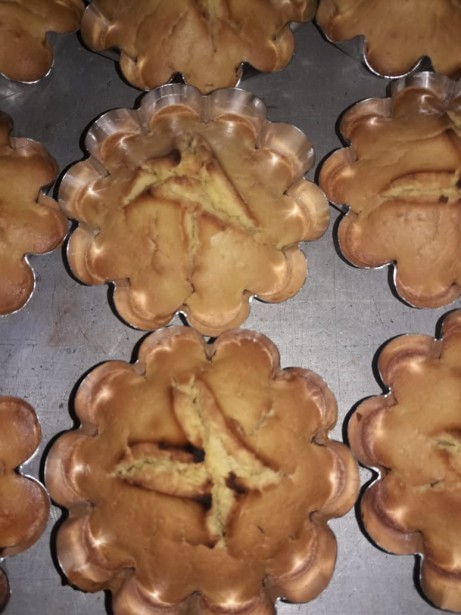 The Delivery men will deliver the bread – one route will be around the GSF Village and the second and third routes around Lemery.  The hot Pandesal/Buns bread will be sold around the village from 5am – straight to the door steps! The other selection of bread rolls (up to 3,000 daily) will be delivered into the Talipapa and the Grocery store for sale and then into Lemery.  To help keep up with the huge amount of bread being baked the wives have stepped in to help pack the bread too.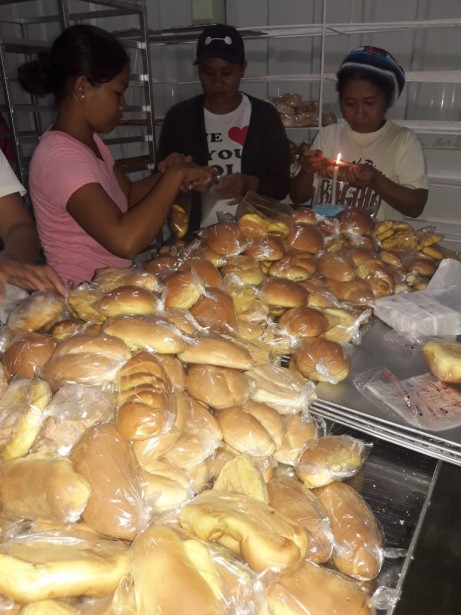 To make sure we had the right calibre of Bakers we asked the Northern Iloilo Polytechnic College to send two professionals from the department of community and extension, an owner of a bakery and a full time baker, Dzen Patricia, DR Sanico and Roberto Nonato (our village president) to assist us with the interviews. The Bakers were chosen because of their skills, experience, attitude and commitment to the project.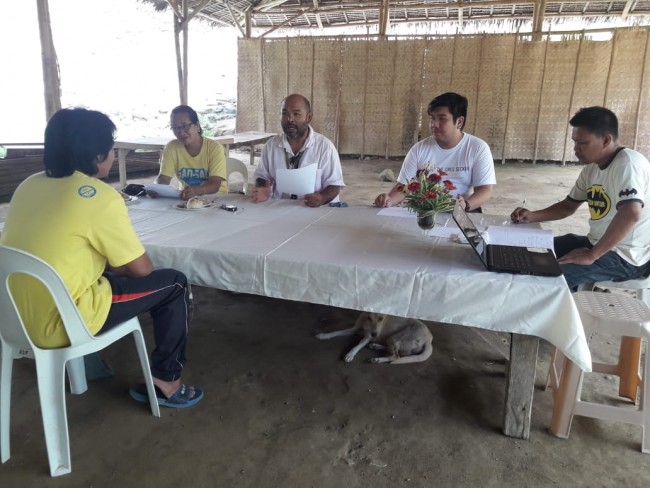 NIPC will help and advise us in the running of the Bakery to ensure that it is set to the highest standard possible and becomes well known in the Barangay.  In the future, with their help, we hope to market our own bread that is the GSF signature loaf, made with our own 'signature ingredients'.  We are so proud of our families – yet another livelihood and sustainable project that will ensure that these families are not only earning money but feeding good nourishing food to their community too. Watch this space, one day the bread could be seen on the supermarket shelves worldwide.