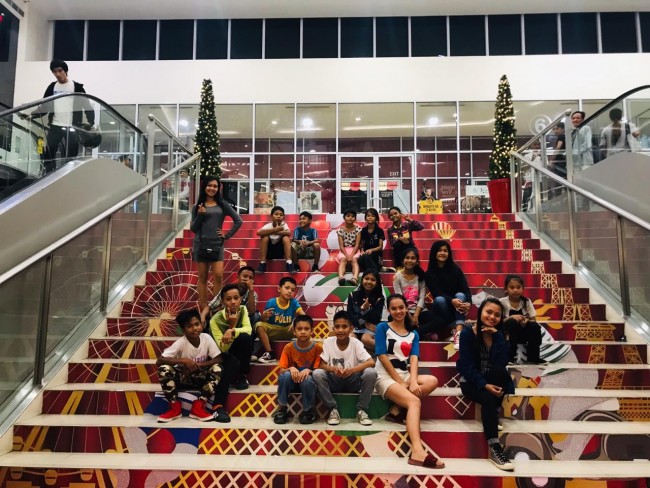 The GSF children arrive in Iloilo City to celebrate Children's Month.
On Friday the children from the GSF village travelled to Iloilo City ready for their performance on Saturday. For most of them, this was not only their first time ever in a big city, but also the first time they had ever left the Barangay of Lemery.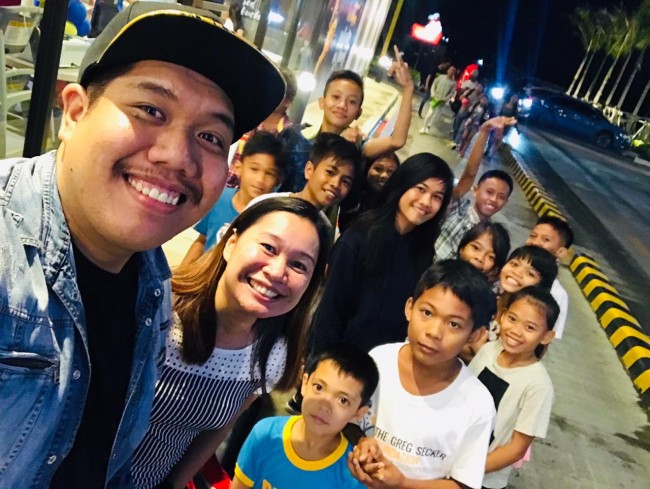 The children were treated to a delicious meal at Jollibee which was kindly sponsored by, Norman Agbas. Thank you Norms.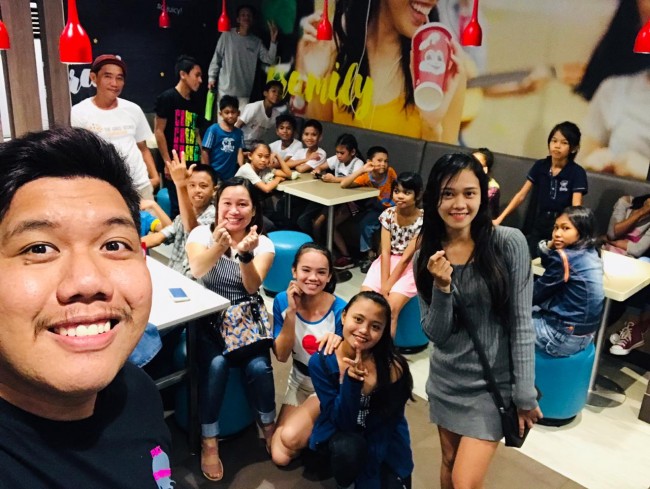 It was then time for a little tour around SM City Iloilo which is one of the biggest malls in the Philippines. All the Christmas decorations were up which got everyone very excited.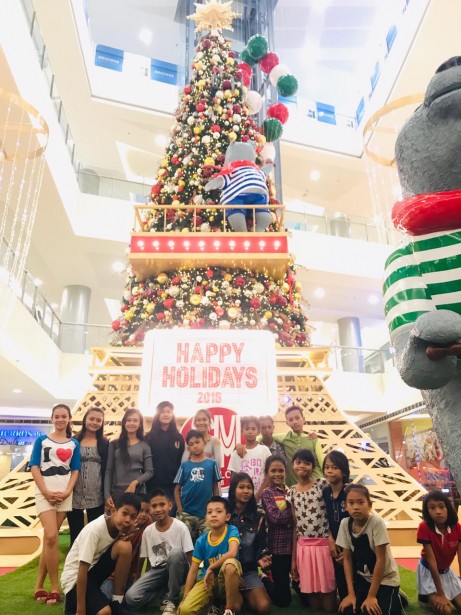 The children then had the chance to go grocery shopping to buy their breakfast for the morning. This was the first time many of them had ever been grocery shopping and the selection of food for them was just overwhelming.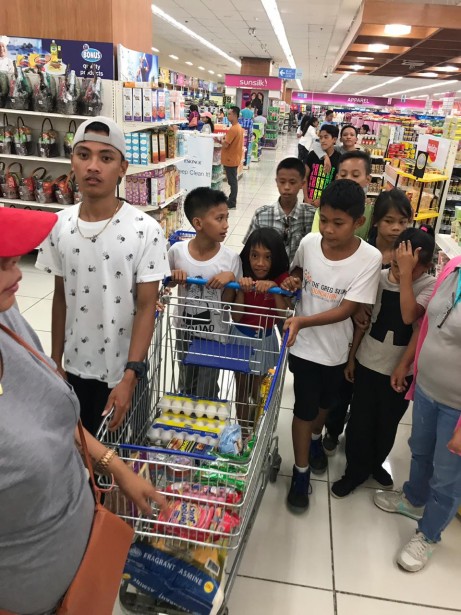 We look forward to hearing how you got on at the parade … pictures and story to follow…..