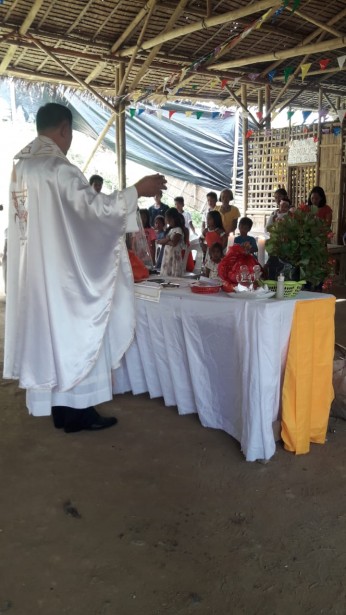 A year flys by ….
Can you believe that a year has already gone by since the families moved into their new homes?  The village is thriving with the community spirit stronger than ever. 
Throughout the year many competitions have been held in the village – from sporting achievements, to talent competitions, a search for Super lolo and Super lola and more. To celebrate a year of living together in the village it was the turn of the teenagers to hold their contest. Who would win best in sports attire, best in production attire and best in talent?
The day began with a thanksgiving mass to celebrate the anniversary of moving into the GSF Village. In the afternoon the village filled up with neighbouring villagers who travelled to come and watch the finals of the Teen Competition.  People travelled from miles around to see who would win.
It was a close competition as all the girls took great pride in making their costumes but there has to be one winner, and she was Mitchelle Bermudez.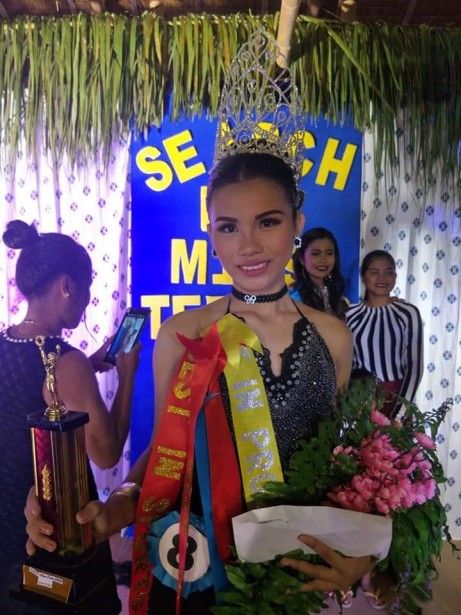 Runner up was Athea Lozare and second Runner up was Via Olayon.
Well done girls you all did so well and we are so proud of not only what you achieved today, but what you have achieved throughout the year. 

What competition do you think should be next? … we'd love to hear your thoughts …..