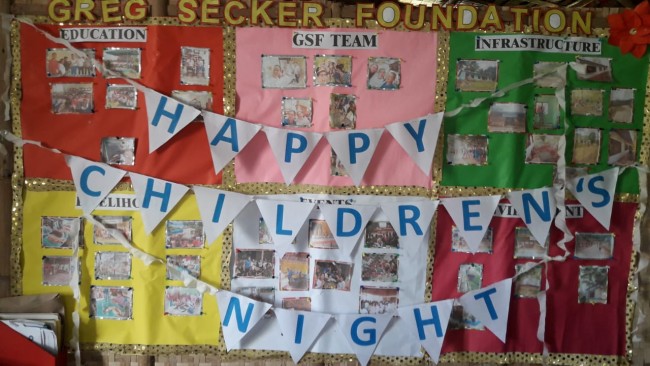 The children celebrate Children's Month with a party in the GSF Village.
On Wednesday, 112 of our GSF children celebrated the end of Children's Month by having a big party in the village.  There were songs, a short film, some delicious chicken porridge served by the mothers, and then finally one of their favourite games, known as Pabitin.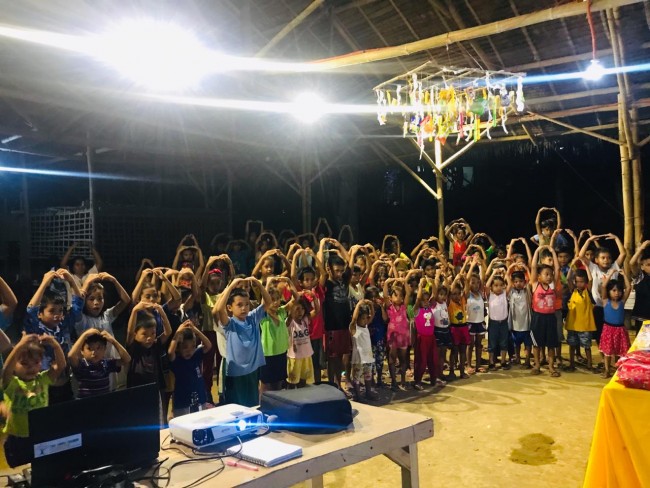 Pabitin is a wooden lattice frame tied with various goodie bags suspended mid air and lowered up and down. The children then jump up as high as they can to grab the goodies.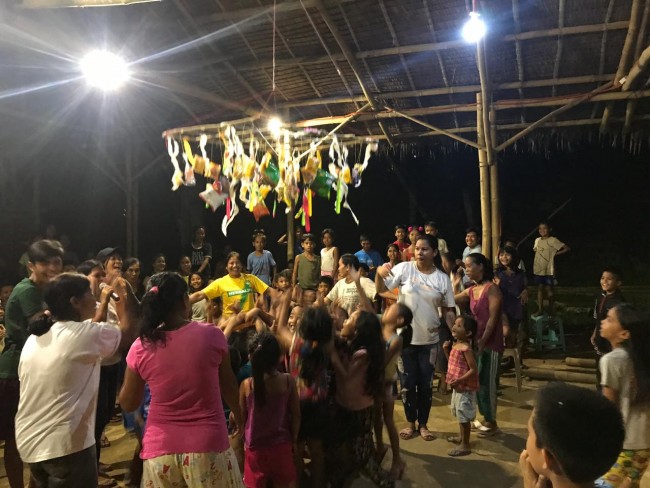 The GSF team made sure that everyone received a goodie at the end of the evening. It was a lovely end to Children's Month celebrating all together.