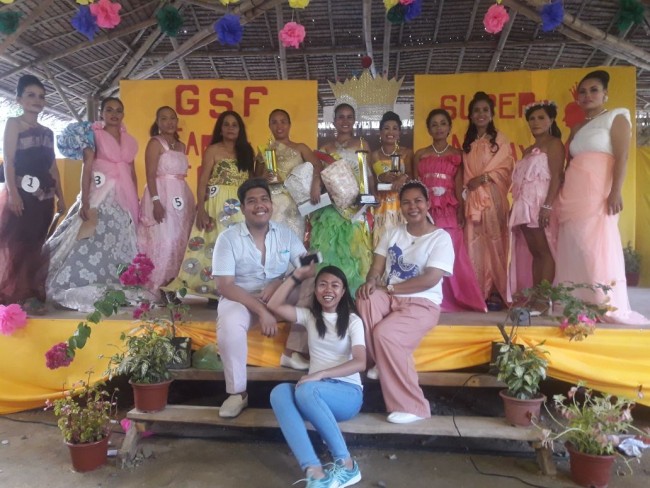 The Winner of the "GSF 2018 Super Nanay Competiton" is…..
The first ever "Super Nanay Queen" of the GSF Village has been announced. After a month of planning and various competitions leading up to the big final day …. a WINNER was crowned:  
"Super Nanay Queen Annabelle Roca from Block 11."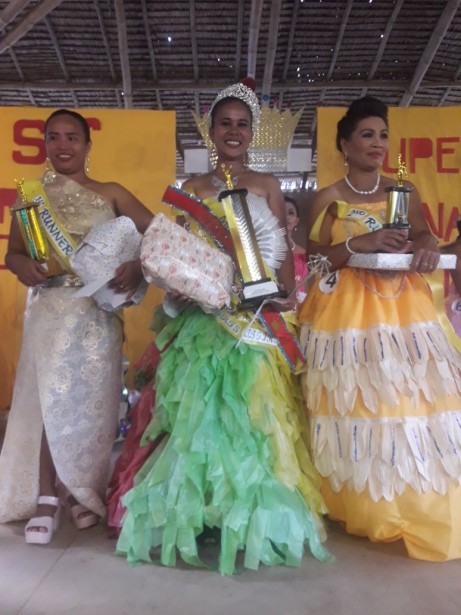 In second place (1st runner up) is, Norlyn Ojero from Block 7 and in third place (2nd runner up), Famela Dublin from Block 4. A huge congratulations to all the contestants!
The mothers were judged on different categories throughout the competition by our team of judges, Retchel Moore (a beauty queen and business woman), Aljie Candelario and Mary Joy Falcis-Taberna.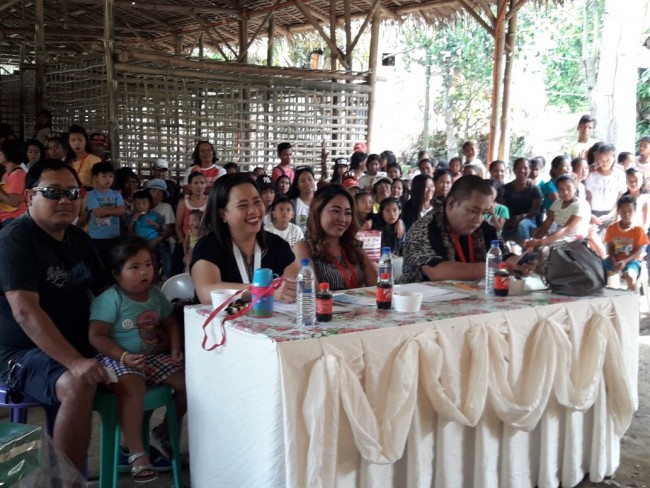 In each category, the Mothers had to showcase to the best of their ability, what they could do. They were judged on their talents, their sport, who the crowds thought most photogenic and in fact we ran this through Facebook and the response was incredible, they had to answer some questions from the judges, and then the finale was to design and wear a dress made from recyclable materials found in the village.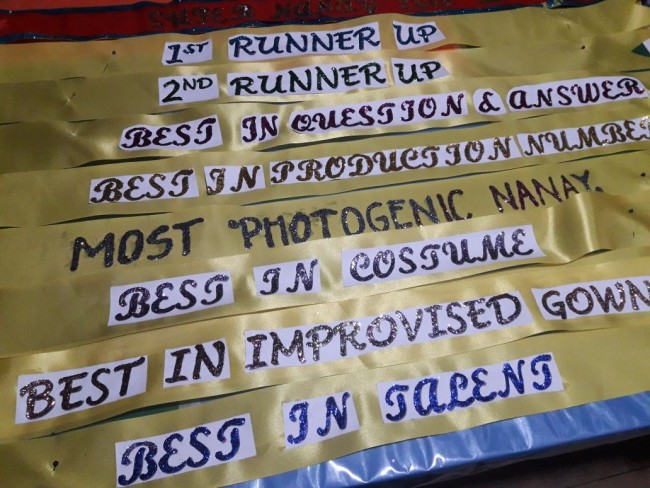 The sporting category had mothers in all different outfits; softball, cowboy, firearms and basketball.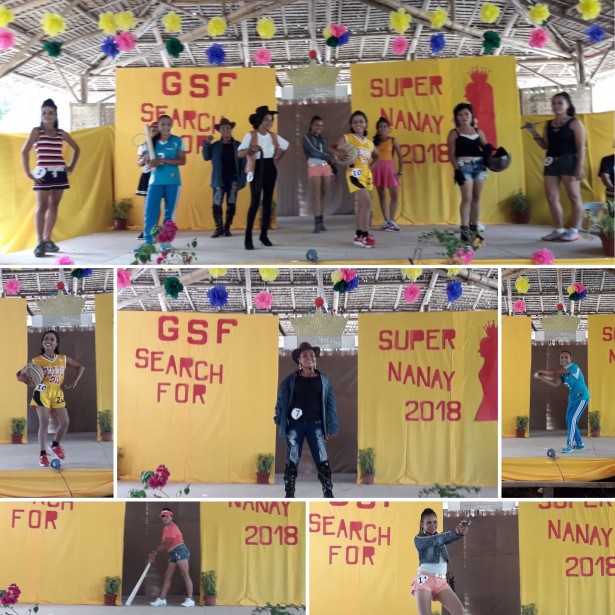 The competition attracted visitors from all over Lemery who travelled to watch – the atmosphere was fantastic as all the mothers competed for the top spot!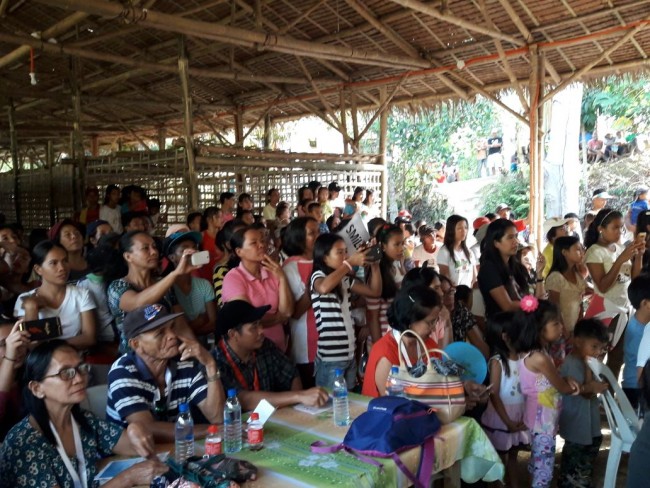 Next up was the talent competition. In this category we had mothers making the crowd laugh in a comedy sketch, getting crowds up and dancing in a dance, singing and some powerful karate – breaking a breeze block in half!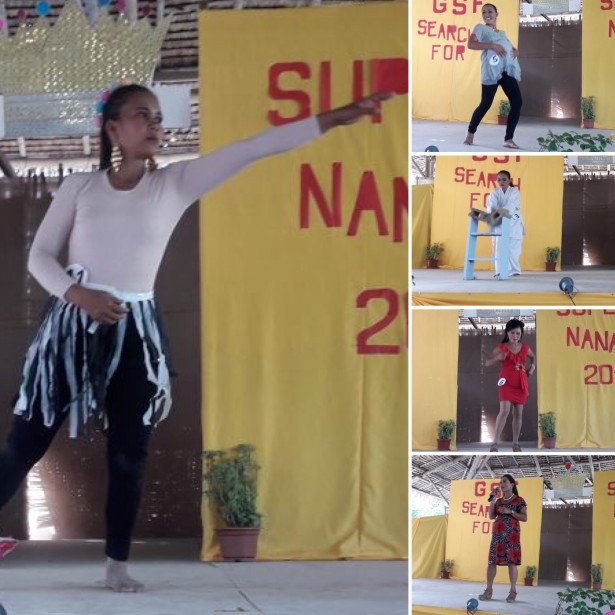 Whilst the mothers were back stage changing costumes, the crowd were were entertained by Trixie, who sang a song, and the children who did a great dance routine. It is great to see that there is so much talent coming through this village already.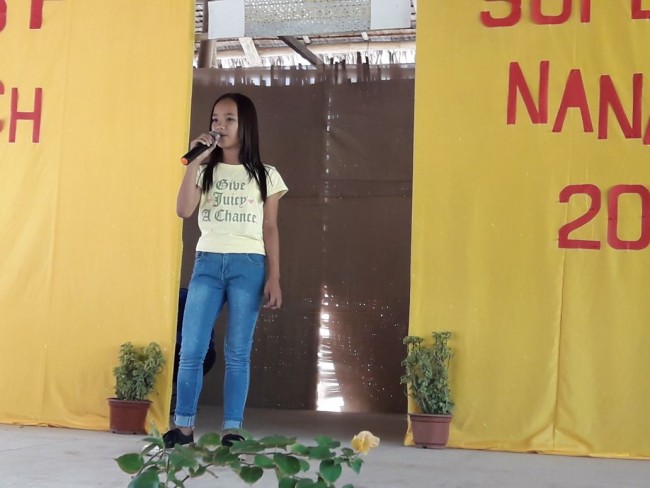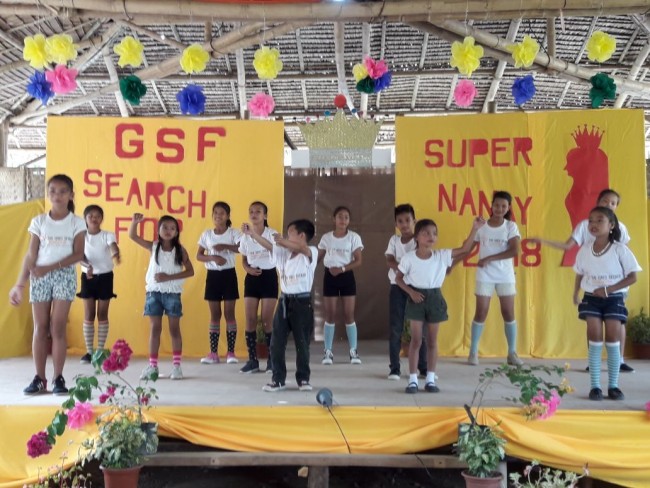 In the final category the mothers had to wear their creations on the stage. The dresses were fantastic, Block 9's dress was made out of a sack, decorated with old cd's and plastic bottle caps. There were table cloths and curtains all cleverly designed to look like ball gowns.  Block 11, our Super Nanay winner made her dress out of plastic bags and plastic cutlery. Just fantastic – who needs to spend a fortune and buy designer dresses when you have designs like these?!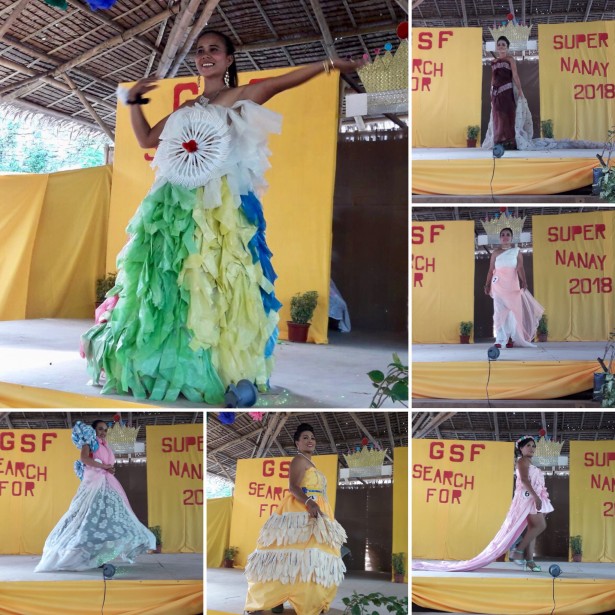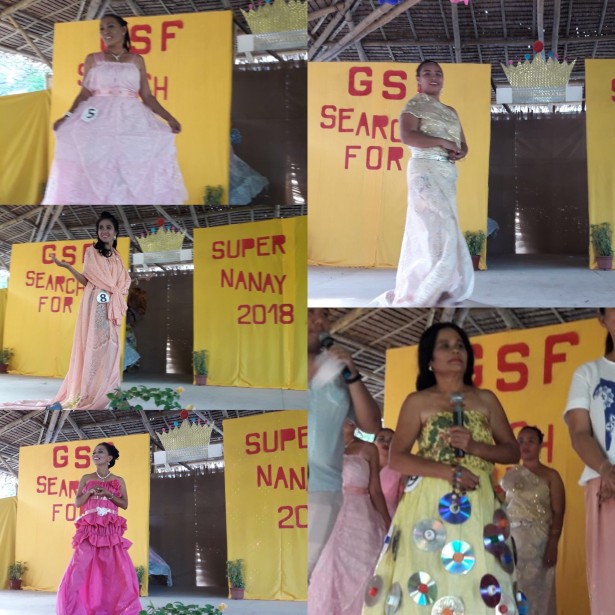 What a super day, well done to the GSF team in the village for all their hard work in organising such a wonderful event. This community is getting closer and closer every day. Everyone was involved in some way – helping to build the stage, helping with costumes, designs, sashes, the crown and lots more.
And finally, congratulations to all the beautiful Super Nanay Women of GSF Village who took part, you all looked fantastic and we are so proud of you.