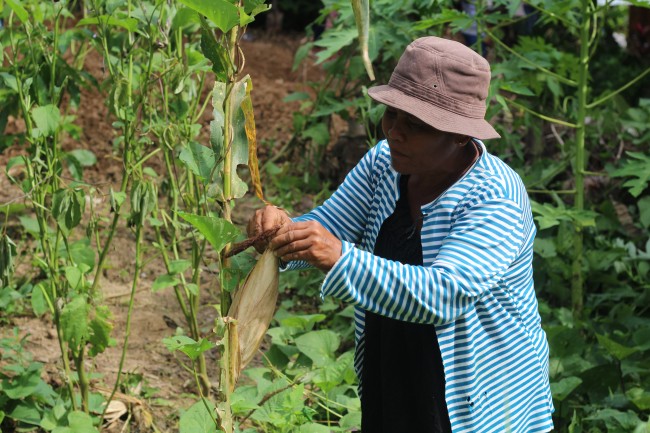 The Vegetable Gardens in the village are taking shape.
With 60 houses now complete, it really is not long now before our beneficiaries are ready to move in.  With this in mind, Alya, our social worker rallied the beneficiaries together and has set them some weekly gardening duties. She has told us that the atmosphere is fantastic and the beneficiaries are so excited about maintaining their gardens and the prospect of harvesting them too!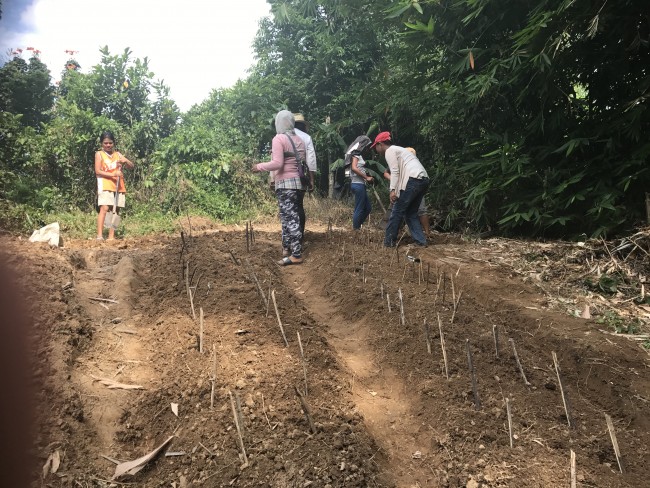 Every Saturday and Sunday the beneficiaries come together to work on their gardens. The fathers (and even some children helped) started with cultivating the land, adding some compost made of hay and animal manure to make sure that the soil was rich and full of nutrients.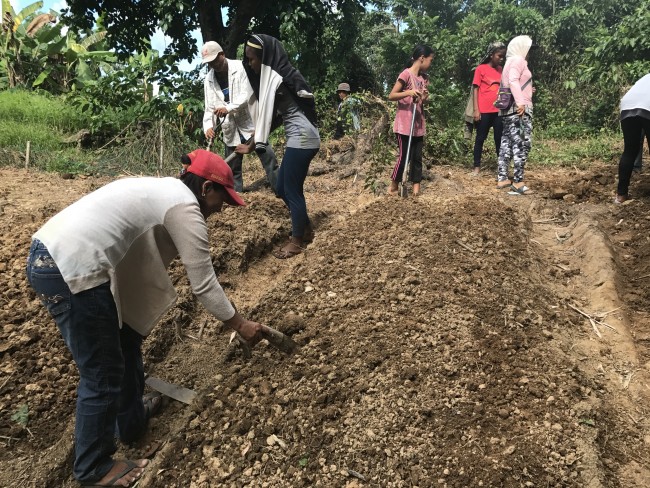 A fantastic variety of vegetables and fruit bearing trees such as tomato, ladyfinger, squash, bitter gourd, red chill, eggplant, sweet potato, ginger, pineapple, sugarcane, papaya and banana trees have been planted. The garden is a fantastic project to help them reduce their food costs in the future. It is all about sustainability!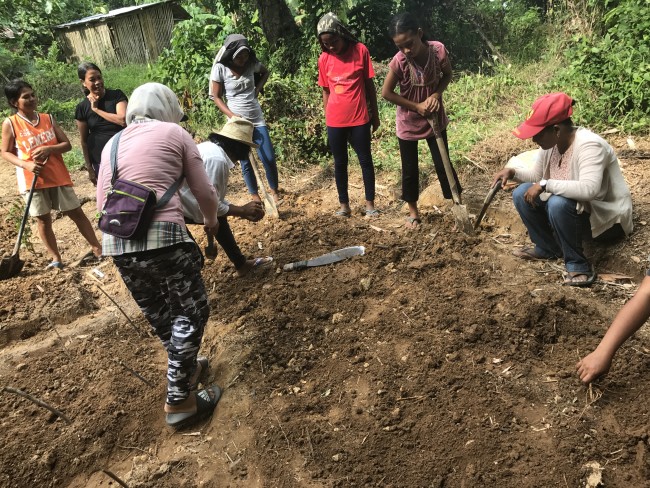 Every week each group is assigned to cook a meal for the others. They were sharing their packed lunches to those that did not have any so decided that this was a better way of making sure that everyone gets to eat together. What a fantastic community spirit.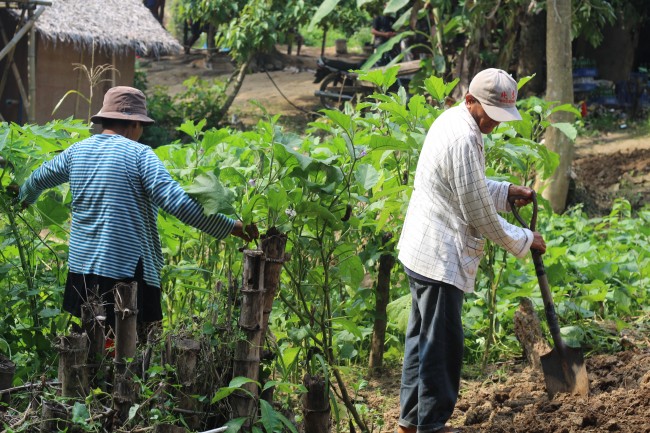 And as one of our beneficiaries said, "Eat Healthy Meals for a Longer Life".