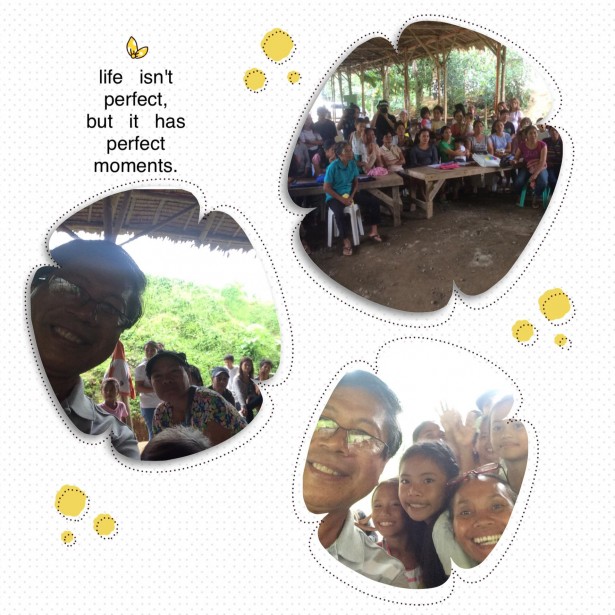 Sir Ricardo Patricio talks to the beneficiaries about Hydroponics.
With the homes complete and the village now up and running, it is very important that our beneficiaries really understand and learn more about sustainability.  
Sir Ricardo Patricio, owns a business called Unimax Power Asia, Inc.  Sir Ric is a close friend of Rosario from college days and attended the opening ceremony in January.  He mentioned then that he would be very interested in helping the beneficiaries to learn how to sustain themselves in the future.  This week he spent the day in the village teaching the beneficiaries all about Hydroponics.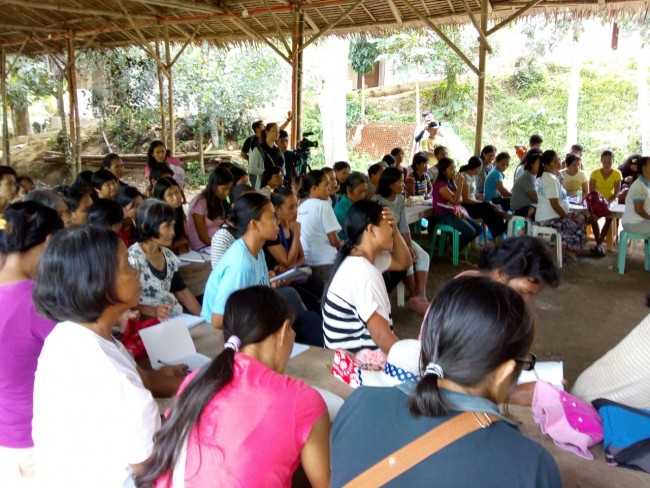 Below, in his words are what Sir Ric said about his recent visit:
"FOOD SECURITY SEMINAR FOR THE GREG SECKER FOUNDATION VILLAGE HOUSEHOLDS"
Yesterday, February 3, I conducted a seminar on Moringa Production, Processing, and Utilization as well as on Hydroponics or soilless culture for the recipients of the 100 houses constructed through the generosity of The Greg Secker Foundation (TGSF). Assisting me was Prof. Hope Patricio.
About 2.5 hours away from Iloilo City, the village is in Barangay Capiñahan, Lemery, Iloilo, Philippines. It was fulfilling to observe the positive responses from the participants who committed to translate into action what they learned from the seminar. Not only did they experience how to prepare the carbonized rice husk as growing medium but also saw how to drill holes in a styrofor box, line it with plastic, mix the appropriate amount of macronutients and micronutrients with water, regulate the electrical conductivity using a nutrient meter, transplant the seedlings into the hydropots, and plug the seedlings into the drilled stryrofor box.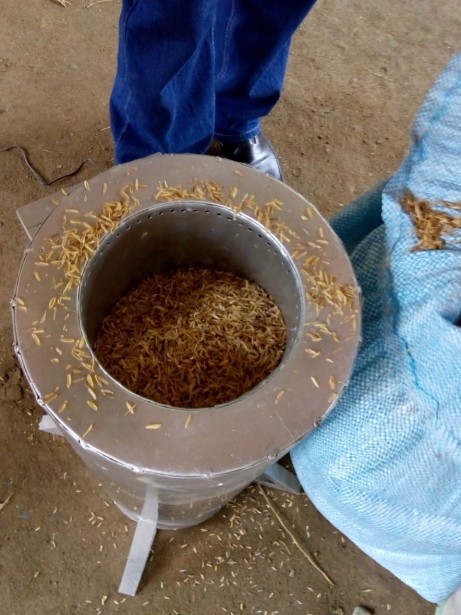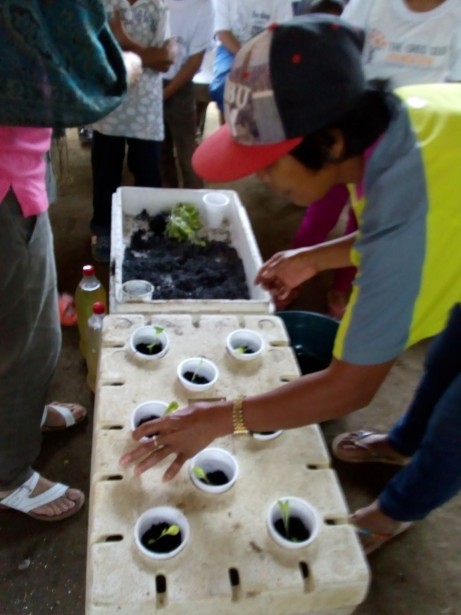 The seminar was made possible through the request from Ms. Rosario "Neneth" Sanico and DR June Sanico, program manager and project manager, respectively, and through the able backstopping by the resident staff of TGSF.
Some follow up trainings and seminars on other topics will be done at the village later on to ensure that the housing recipients are not only food secure but will have sustainable sources of livelihood.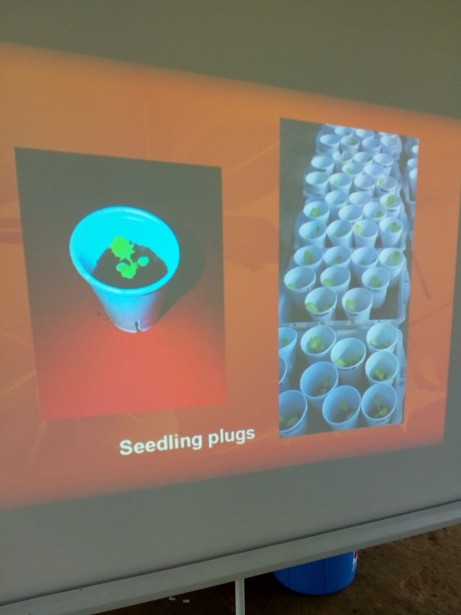 Like Typhoon Haiyan that destroyed their houses and stole their joy, the troubles in our lives are only temporary. Sometimes we don't see the promise of a rainbow. The sun is covered by the clouds.
But Psalm 107 comforts and assures us with these verses: 28 Then they cry out to the LORD in their trouble, and He brings them out of their distresses. 29 He calms the storm, so that its waves are still.
Through His mercy and grace, there are blessings after the storm.
Moringa is endemic in Philippines and Sir Ric has encouraged the seminar participants in the village to have at least two Moringa plants in their front or backyard for regular intake of Moringa as vegetable or as food supplement (powder, tea, or capsule) for better health and nutrition.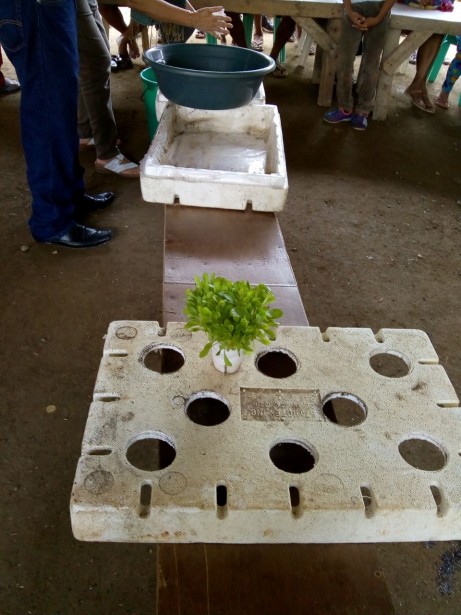 We thank you Sir Ric and Professor Hope Patricio for your valuable time in teaching our beneficiaries these valuable lessons.