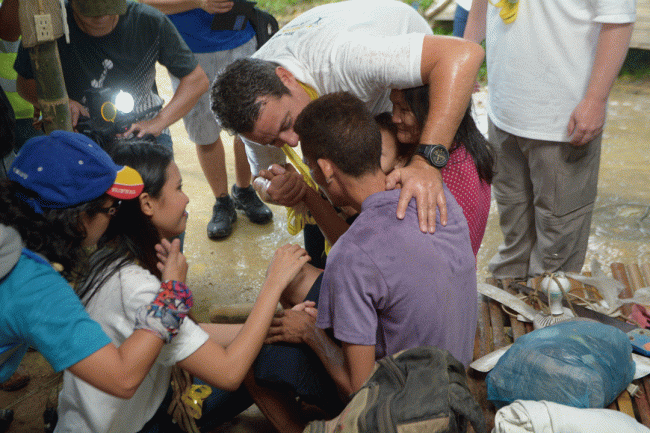 Rescuing Raymond – The Emergency Trip
Are you ready for an emotional roller coaster? I hope you've got a box of tissues close by!
Last week, we were having our foundation update call as normal. DR our project co-ordinator based in the Philippines alerted us about a flood, that had affected one of our beneficiary families due to move into the village later this year.
Nena the mother, her two boys Rodolfo and Raymond and her beautiful baby granddaughter.
Raymond was blinded in an accident at the age of 10 and after the boy's Father passed away, despite being completely blind, Raymond became the family's main bread-winner.  Due to his disability, he is completely dependent on his brother Rodolfo for his every need and every day they both walk for over an hour to the next town where Rodolfo helps Raymond find a safe place to sit, so he can spend the day begging for money. Meanwhile Rodolfo rents a bicycle with a sidecar and uses it as a taxi to ferry people around the town.
Together in a day they earn enough money to put food on the table for just one single day.
Their home is made from Bamboo and scrap wood and located next to the Capinahan river. When the river flooded their wooden home was damaged and all their belongings ruined. With this news Greg organised to fly out and offer them some immediate support taking with him Dean Russell, Team Lead for the trip.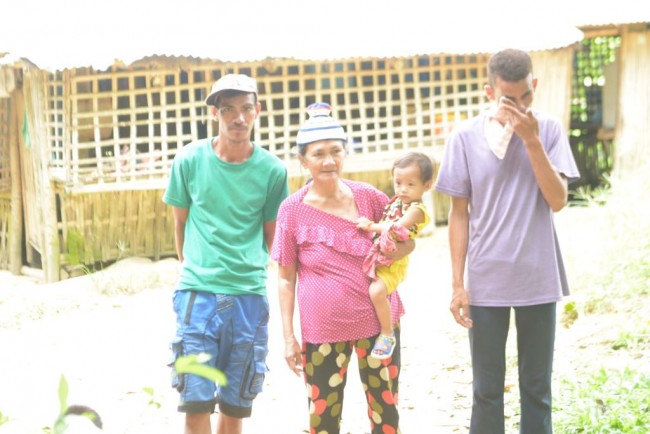 Now a little side note…
The Greg Secker Foundation has been in regular conversations with Angelia Ong a Chinese Filipino model and beauty queen who was crowned Miss Philippines Earth 2015 and was later crowned as Miss Earth 2015. Born in Manilla but raised in Iloilo City she had heard of our foundation and strongly believed in the work we are doing! We decided to approach her with a view to making her an Ambassador.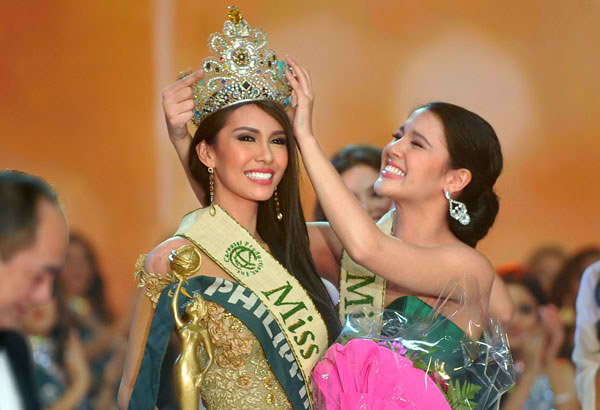 We are very pleased to announce that she accepted! With Greg's short notice trip to help Nena and her family he called in the troops, including Angelia.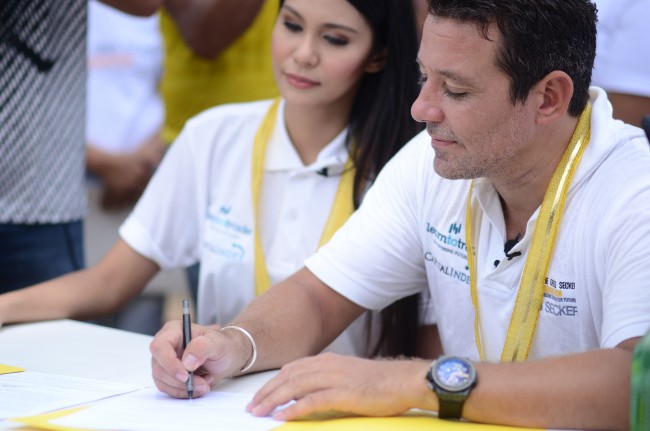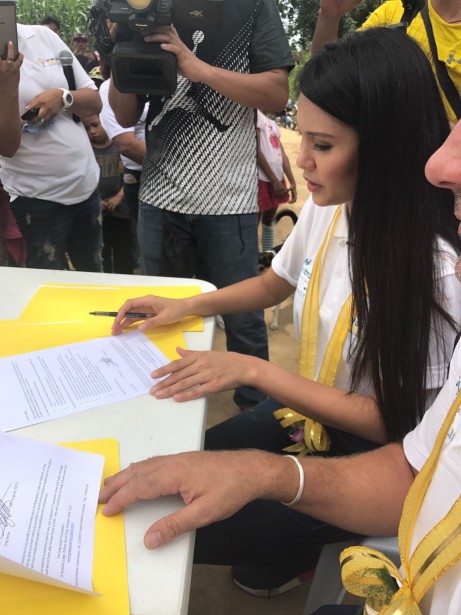 They met in Manilla and flew down to Lemery together. A helicopter was the quickest way to get them to Iloilo where DR picked them up and took them straight to Nena, Raymond and Rodolfo.
This is what they saw..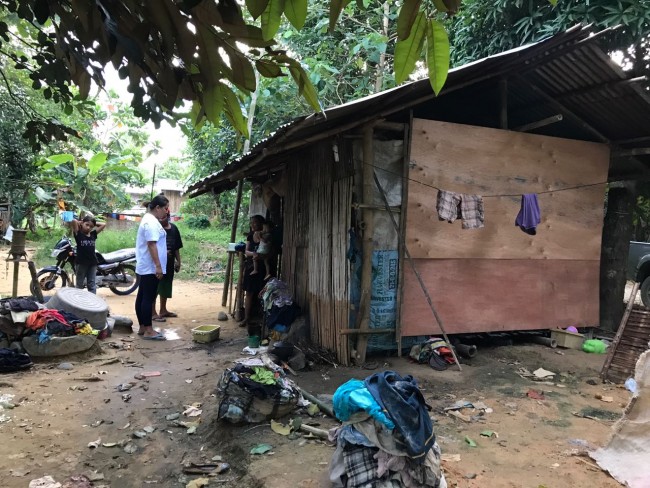 Greg comforted them and promised them he wouldn't leave before making their living situation safer.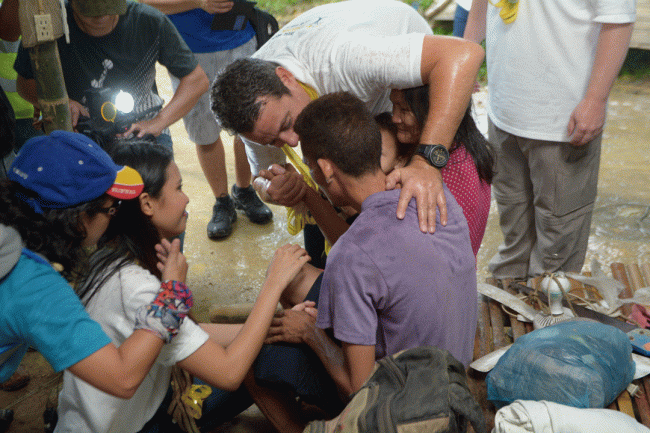 Greg had an idea, but needed more helping hands! He took the GSF team back to the village to speak to the contractors working on site and the beneficiaries tidying. They decided on a well know process called Bayanihan system, this is a Filipino custom derived from a Filipino word "bayan", which means nation, town or community. The term bayanihan itself literally means "being in a bayan", which refers to the spirit of communal unity, work and cooperation to achieve a particular goal. Bayanihan also comes from the word "bayani" which means 'hero'. It can also mean that by helping one another, we can be each other's hero.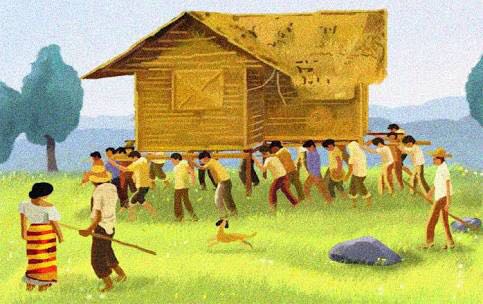 It took three trucks to bring the willing volunteers back to Nena. Then this happened…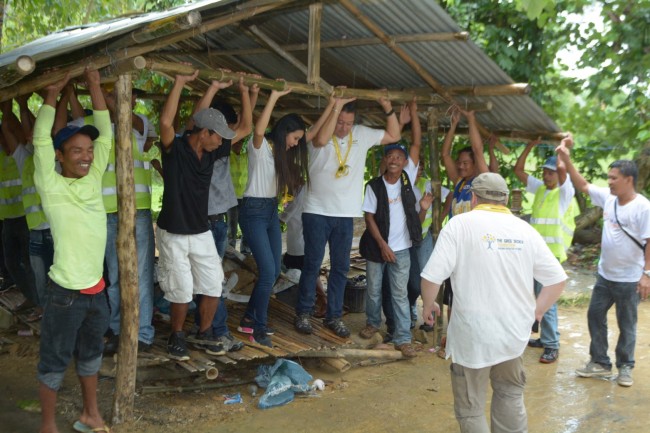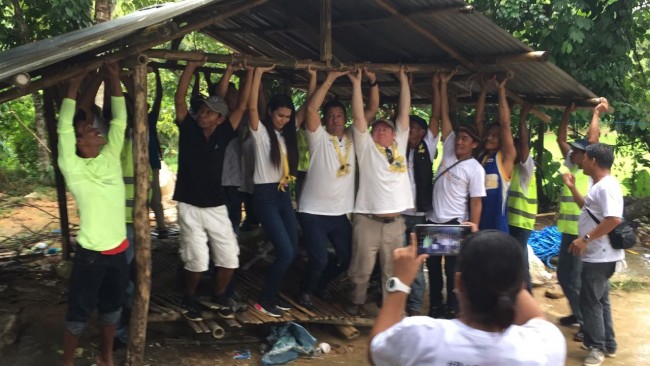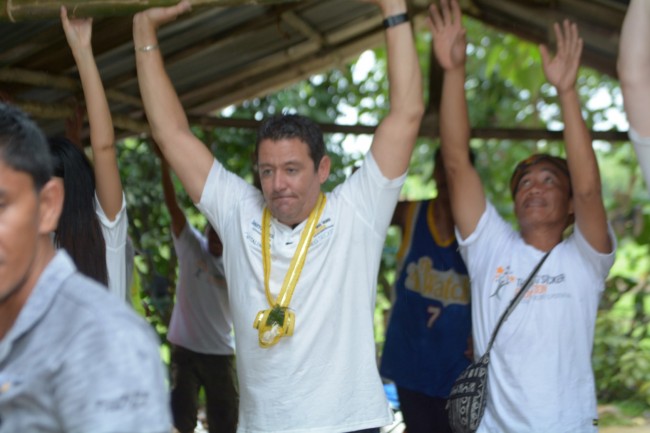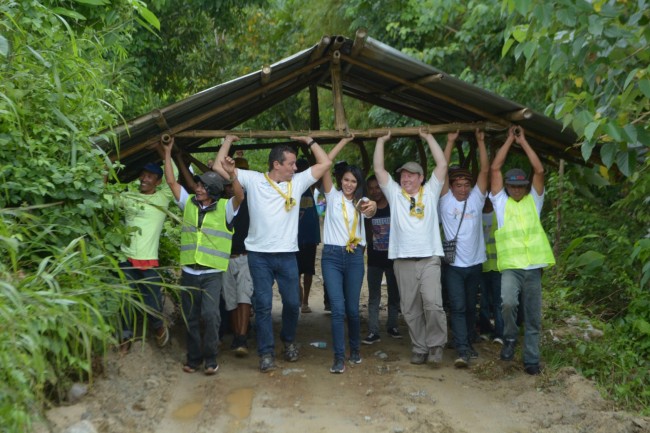 We are so pleased to announce that the house move into the village was successful and Nena and her family are now safe from future floods.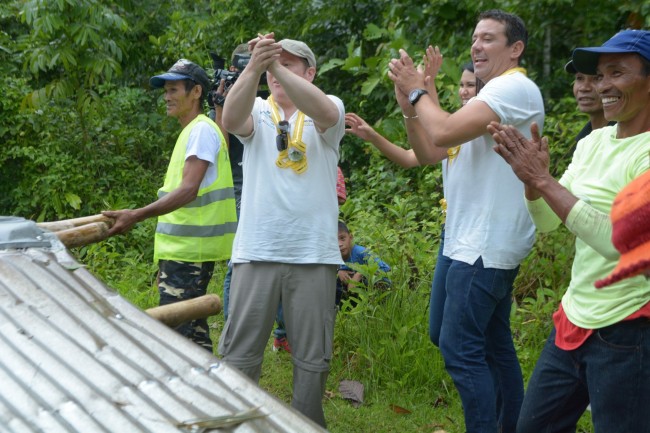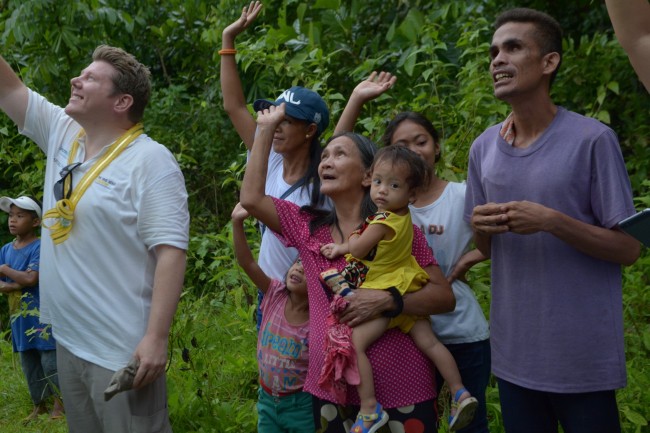 As you can imagine this caught the attention of the media! They have promised to share with us some footage of the day so keep your eyes out for this on our Facebook page.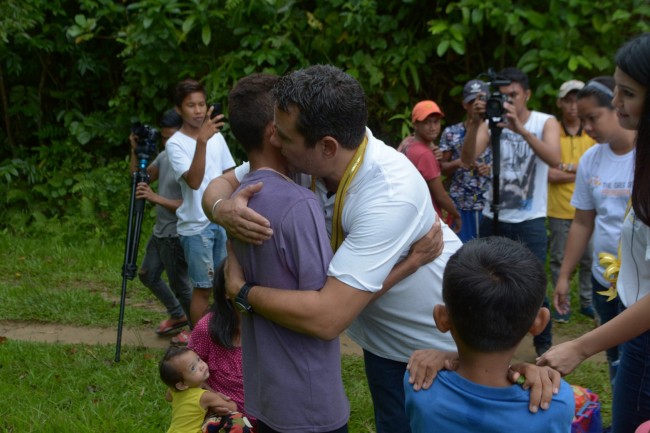 A big thank you to all of our GSF team, contractors and beneficiaries for all your hard work and help on this trip! We have shown that…