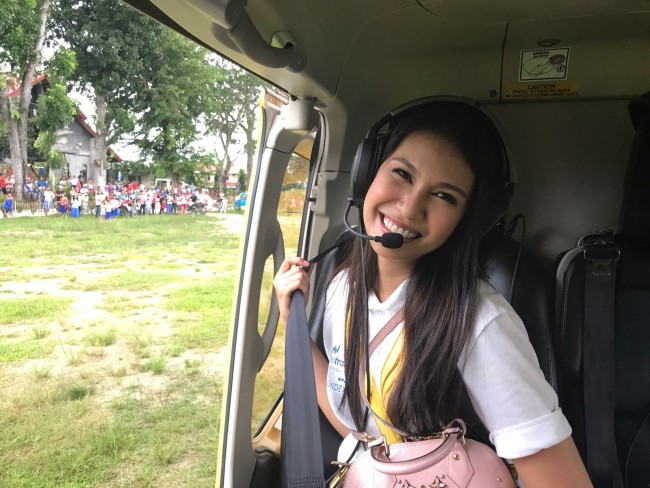 Putting Angelia to work 😉
Well as you can imagine, Angelia has been put straight to work in the foundation as our new Ambassador. After helping Greg move Nena and her two sons last week, Angelia has been keen to keep the ball rolling.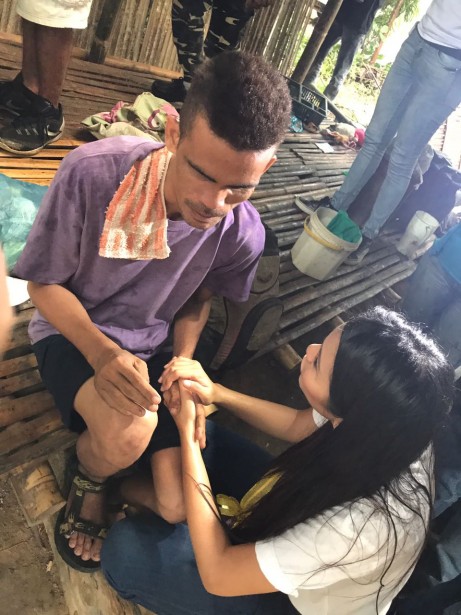 She started by giving a message of encouragement to the beneficiaries and the newly elected Village Officers. She spoke about her advocacy to save mother nature, and that being poor is not wrong unless you strive to have a better life for your family and children. 'We can, so we will' – Her slogan from winning Miss Earth in 2015. Our Beneficiaries were so amazed by her beauty and words. And as she spoke in their mother tongue she oozed sincerity.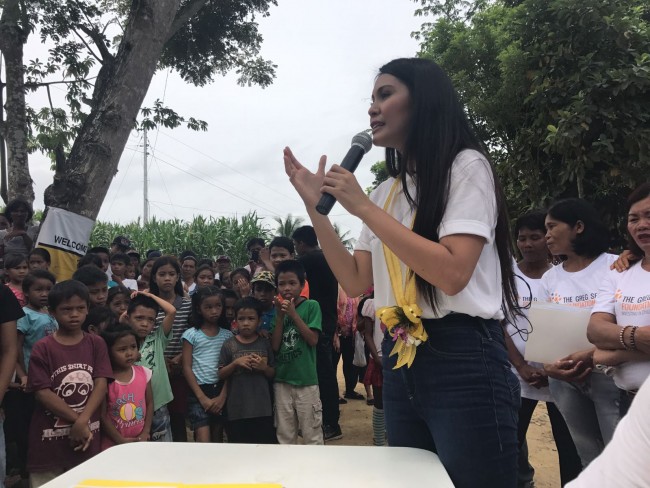 Next Angelia planted a Narra tree which is the National tree of the Philippines and a symbol to welcome her in to the Foundation.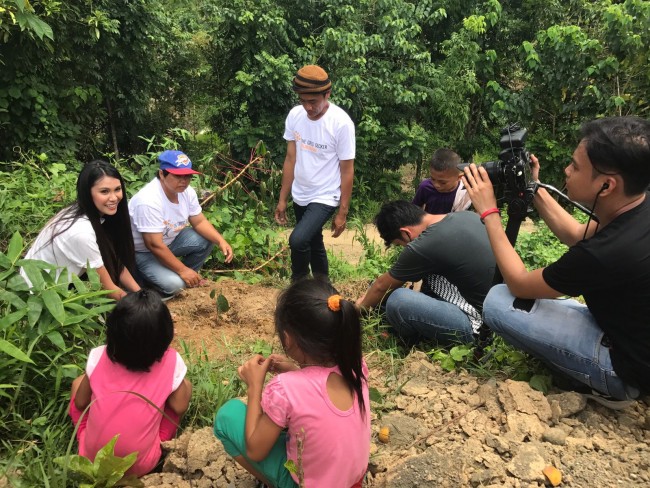 Alya our social worker, showed Angelia the new crèche. This is mainly used so our builders, contractors and other workers on site, have a safe place for their children to be cared for during the day. Alya did such a great job making the crèche an inviting and friendly place for the children – Thanks Alya.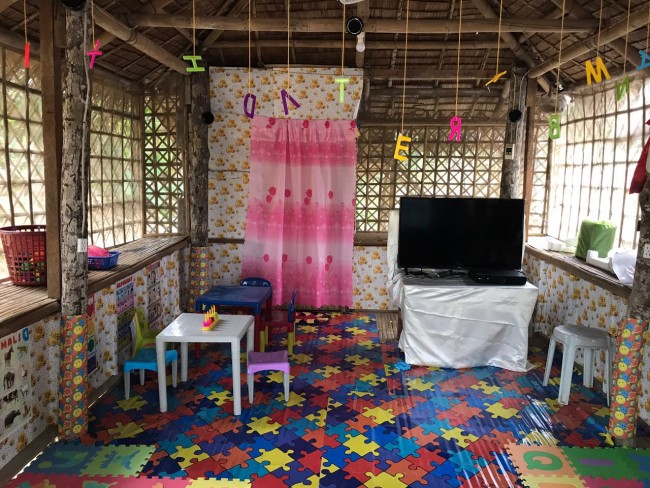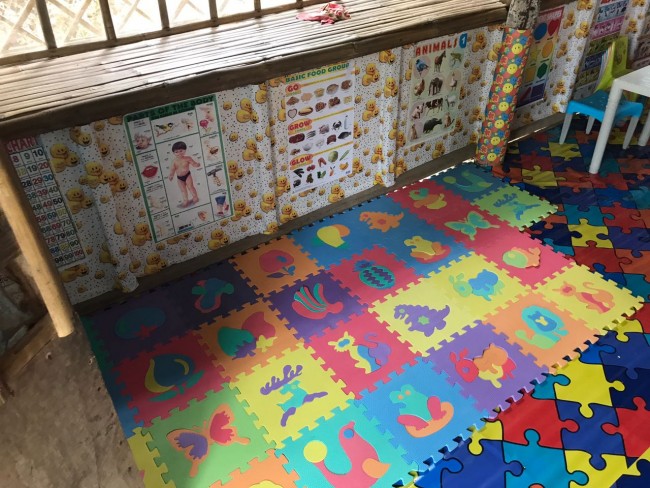 Angelia handed out plastic toy gardening tools to the children, so they could learn how to plant and grow fruit and vegetables. These type of life skills are so important for them to be self sufficient, and really will help give them the best start in life.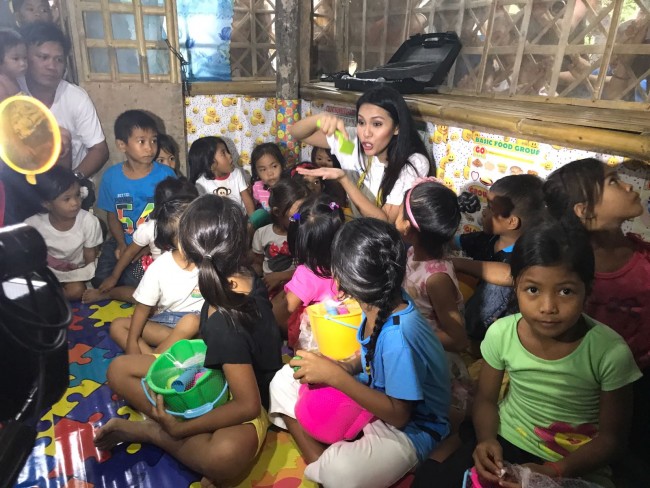 In addition to the crèche we have converted some of the houses into class rooms temporarily. Teachers from the CPU (Central Philippines University), have been teaching Saturday classes every week all the way from Kindergarten to Grade Six. Angelia and Greg left little pre-school kits for the kids, this included work books, exercise books, reading books and  colouring books.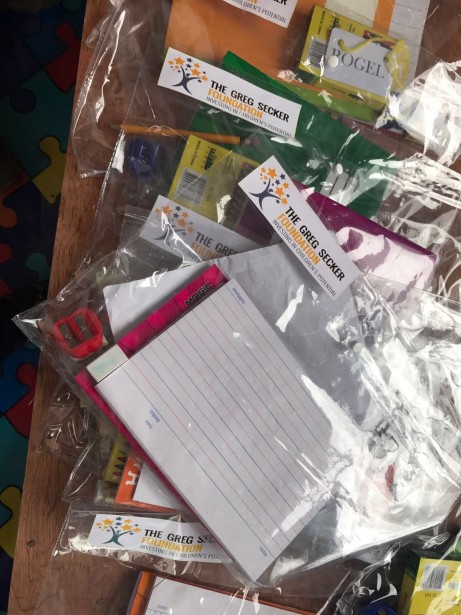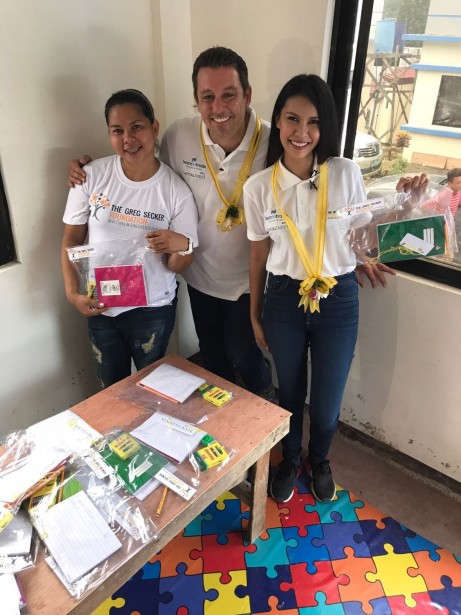 They also left a lovely message on the chalk board to motivate and inspire the children. Alya showed them the tables and chairs in the classrooms as these were all made by our beneficiary fathers.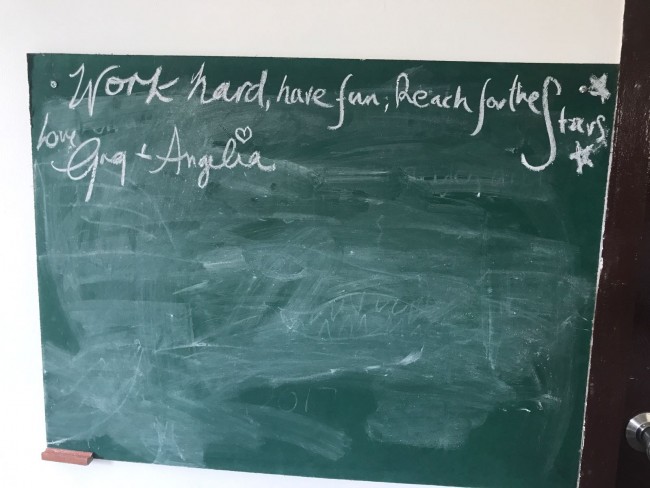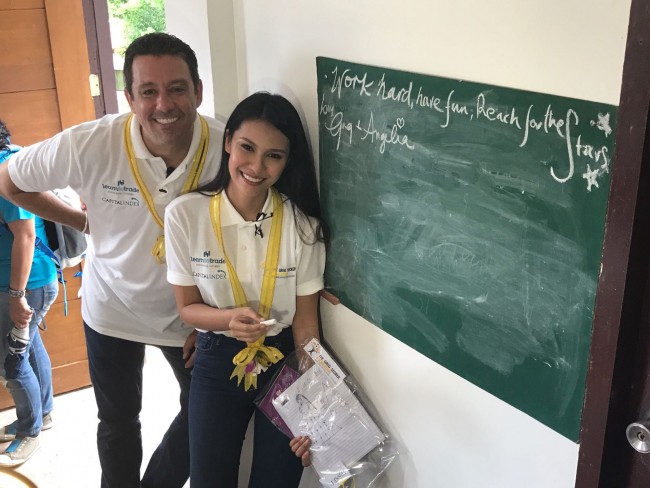 We are so grateful to have Angelia on board, and can see the impact she will make is huge.
Thanks again from all of us at GSF.