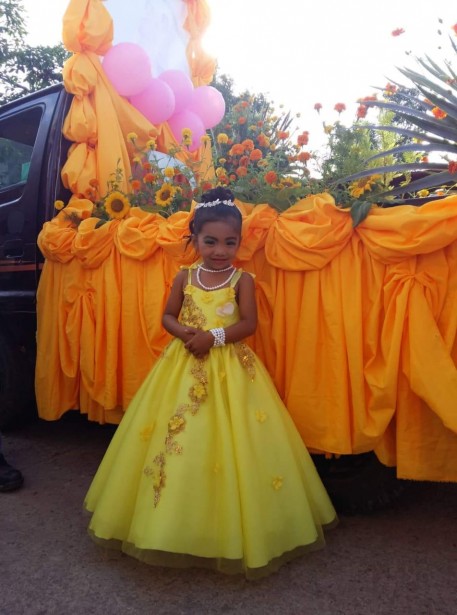 Queen of Barangay Capinahan, is our very own "April Rose".
In celebration of Children's Month in the Philippines, all the Barangay's of Lemery took part in a parade of floats that went around the town. We are so proud of one very special little girl, April Rose Barcemo, who was the Queen of Barangay Capinahan. April Rose is the sister of Fatima and the daughter of Annabelle and Raffy.  She looked so beautiful sitting on the float amongst all the colour.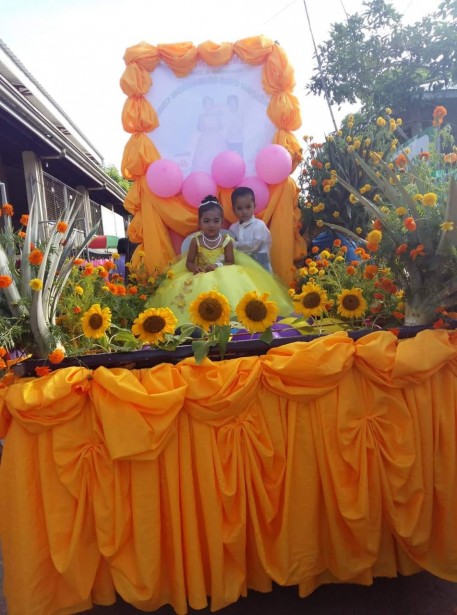 The night before the parade, the mothers in the village all helped until 1am making sure that the GSF float really stood out. The flowers were picked from Annabelle's garden, DR sponsored the lovely dress and yet again, this lovely community all rallied together. 
Five years ago today, our families were all going through the most terrifying night of their lives as Typhoon Haiyan hit their community – rain, darkness, wind and noise, but today, thankfully, we see a very different day, sunshine, vibrant colours, laughter and above all happiness.