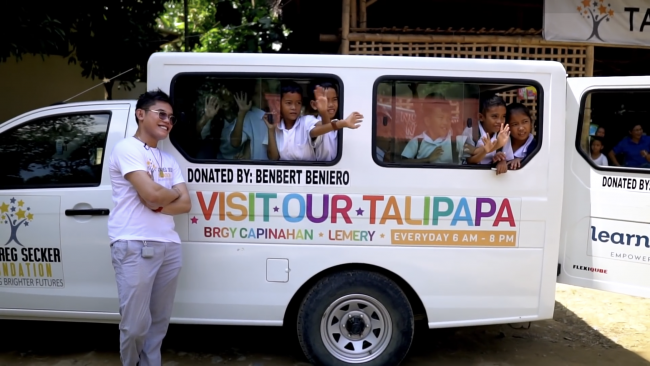 Benbert Beniero kindly donates enough money to buy a bus for the GSF Village.
The generosity from Benbert Beniero now means that the children are able to get to school every day. Already in just a few months, the attendance levels have quadrupled. The parents told us that they can now go to work knowing that their children are able to get to and from school safely.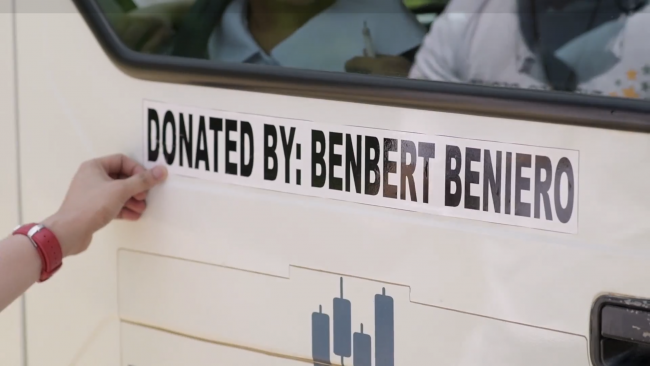 Thank you Benbert for helping give these children the opportunity to attend school and get the education that they so deserve.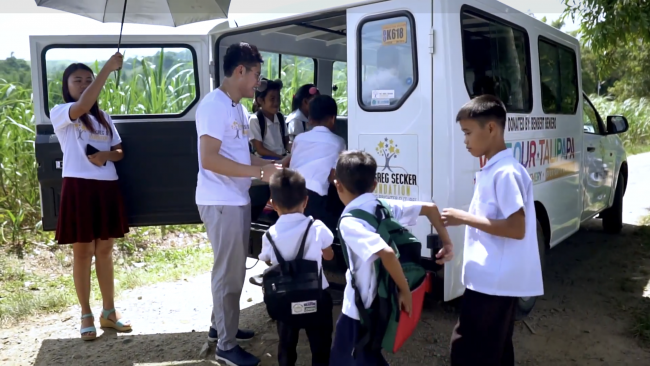 In this video, Benbert visits the GSF Village and attends a 'blessing of the bus'. Whilst there he was also a judge at the Super Lolo and Super Lola competition too!