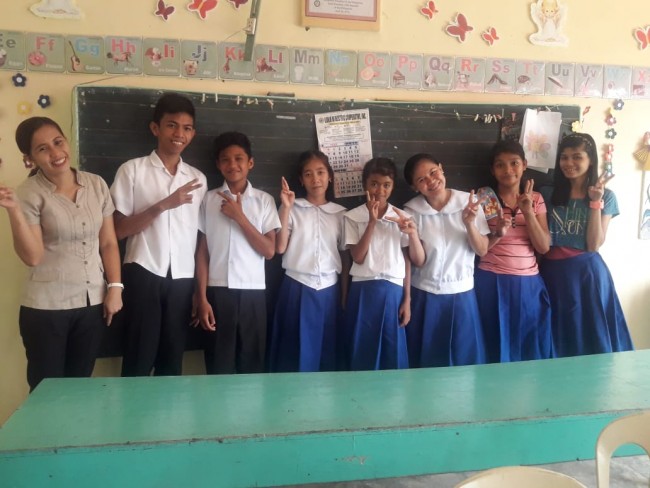 Resa Valencia joins school … her story by Norma Palmejar.
"RESA BONIFACIO VALENCIA"
by Norma Palmejar.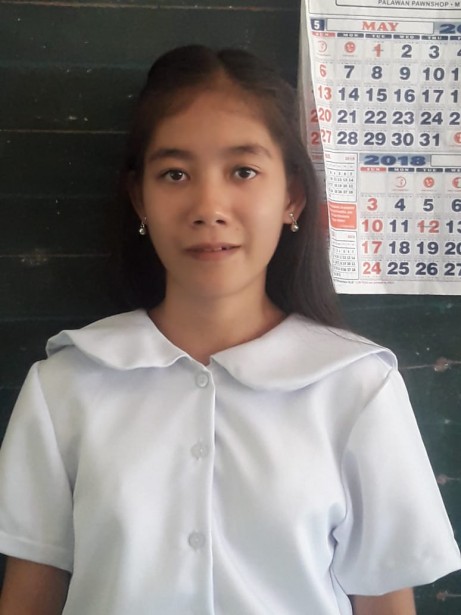 Resa, a 19 year old young lady, is the second child in a brood of 4 and the only daughter of Melinda and Reylan Valencia. She was born on May 24, 1999 in their home at the time, which was then at Barangay Bacabac, Sara, Iloilo. A neighboring town of Lemery.
She grew up to be physically active, but when she was 3 years old, her mother observed that she was having a delay in her speech development. At that time, the only word she could utter was "mama" which means "mother".
Her mother took her to a doctor for a medical check -up. She was diagnosed to have a defective nerve behind her ear, (the mother pointed to the left ear) which gave her difficulty in hearing. But because of poverty, the parents were working as labourers in a farm and were only earning the minimal wage. They were not able to bring the baby to a specialist for a thorough medical check-up.
When Resa was 4 years old she attended a Day Care Centre and even proceeded to a kindergarten class, but it was there that she was already have having a hard time keeping up. She attended her class regularly but she just sat in the corner and barely interacted with the group. She even advanced to the first grade but it wasn't long before her parents decided she had to stop school. Sadly, because of her hearing problems she never went to school again.   She just stayed at home and her mother diligently taught her to write, even if it was just her full name.
In January 2017, when her family moved in to the GSF village, Resa just stayed in their house and was the one doing the household chores especially when her parents were doing some work outside of the village. She became a loner and never went out of their house or spent time with other people her age.
When I was working on educating our out-of-school youth, through the Alternative Learning System of the Department of Education which caters to the over-aged children and even the non-educated adult to have the privilege of being educated in the village, I was informed that we have some 'People With Disabilities' living in the village.
I have identified 3, and right there, I went to the central school here in our town, who had a SPED Center which has catering for special needs children. I met with the teacher and inquired for the needed requirements to have our very own people to be enrolled. Since school year was almost at the end, we agreed that they will be coming for the next school year which would be June 2018.
When I approached Melinda, she was very happy and excited about the idea of having Resa in school.
June 4, 2018, the new school year started. Melinda brought Resa to the SPED Centre with enthusiasm and full of hope for Resa. Resa, on the other hand was little bit nervous and apprehensive about being in school. The teacher commented that she was very shy at first, but when Resa met her classmates, she was astonished that they were also grown-ups, and were like her, and that they too were learners with hearing impairment.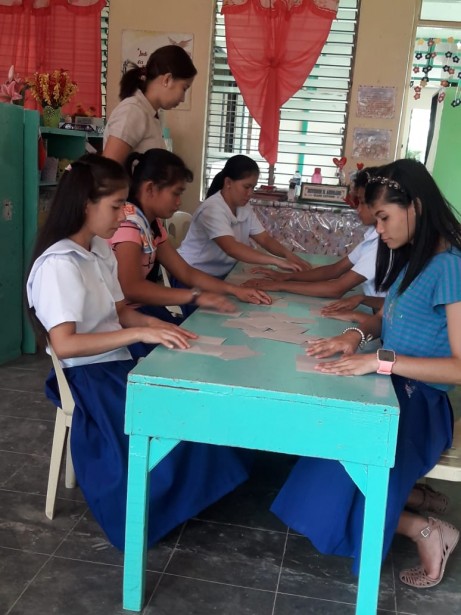 It wasn't long before Resa adjusted herself in class and is now actively participating. There were 11 HI (hearing impaired) Learners enrolled. They are in school daily at 1:30 to 4 o'clock in the afternoon.
Among the aims of the SPED Centre is to let the special children live a normal life with other children their age. If they will be able to learn the basic things and gain skills they needed to be able to be with other normal children they will be transferred to the regular classes.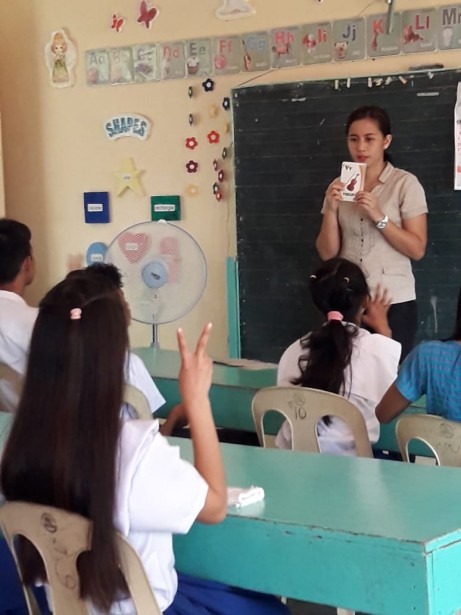 Melinda, the mother used to take Resa to school daily and fetch her after class for the fear that she may get lost her on her way home. One thing that she was very thankful for also, is that the village already have a shuttle van where Resa could go to school and get back home on her own.
We are really looking forward that one of these days Resa could be at par with other young people her age and live a normal life and be able to have a brighter future ahead.
On behalf of the Foundation, huge well done and thank you to Norma who has made this possible. Resa Valencia will now have the education she so deserves and the opportunity to make her own friends at school.