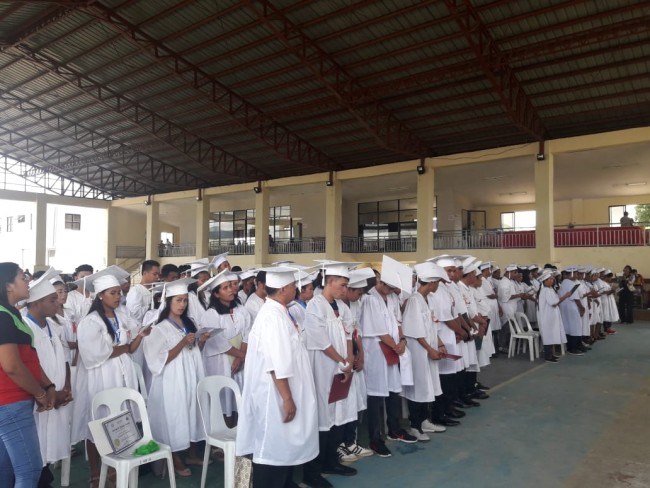 Two pupils from the Alternative Learning System have graduated ….
A few months ago we mentioned that some of our beneficiaries are taking part in the Alternative Learning System which takes place in the village every Tuesday and Thursday.  This government incentive course was set up in the village to encourage anyone wanting to further their education. We have over 35 people attending every week.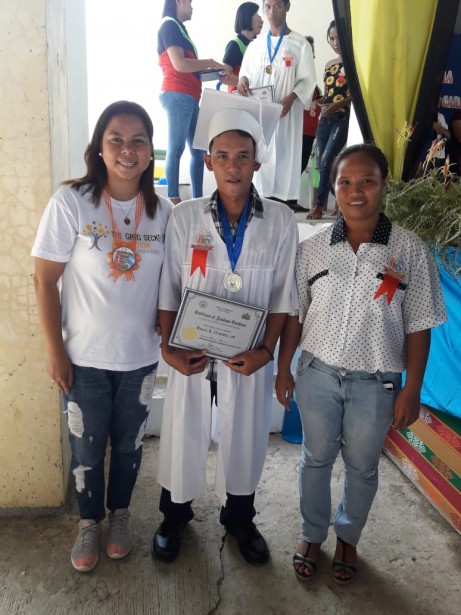 Alya, (our social worker), Raul and his wife, Norlyn. 
We are proud to announce that due to 100 % hard work and commitment we have two pupils, Raul Ojero Jr and Reden Pamplona, who have both graduated from Elementary level and Secondly level with flying colours. last week they travelled to San Rafael with our social worker, Alya to receive their medals and certificates.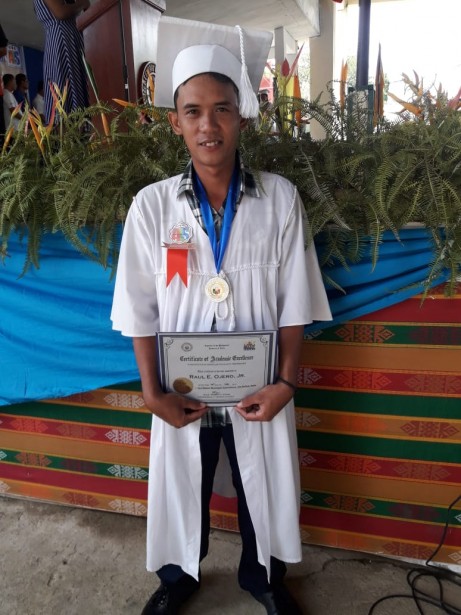 Raul Ojero
Raul is a father of two and married to Norlyn. He works as a farmer, labourer and a motorbike driver. Alya told us that he has worked very hard studying in his spare time to make sure he passed this exam and received a medal for performing to the top level in his exam.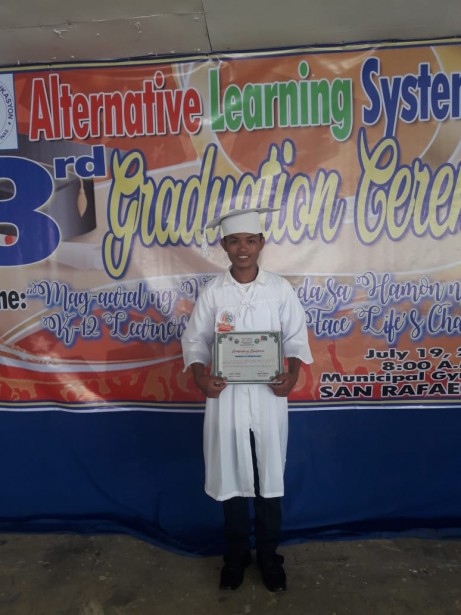 Eden Pamplona
Eden Pamplona graduated from HS Level.  He too, is a very dedicated young man who studied when he could. He comes from a broken family with no direct parental guidance.  His mother works in Manila as a housekeeper, so Eden lives with his step brother and step father, who both accompanied him to the graduation. Eden works in the village to earn extra money for his school allowance and is responsible for the water meter readings.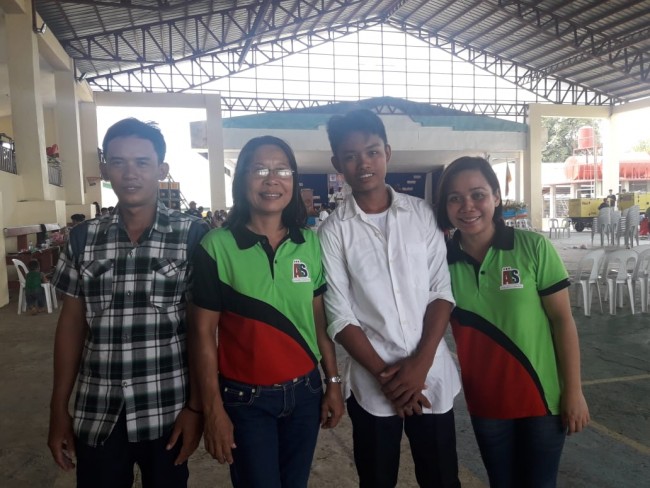 Raul and Eden with the two teachers Ma'am Gelma Anatan and Ma'am Marivie Fibre. 
Eden is also currently enrolled at NIPSC (Northern Polytechnic State College) Lemery Campus taking up IT course (Information Technology). 
They are the first group of graduates from our village to attend.  The ALS class will still continue every Tuesday and Thursday for the next six months. 
Congratulations to Raul and Eden, we are so proud of you.