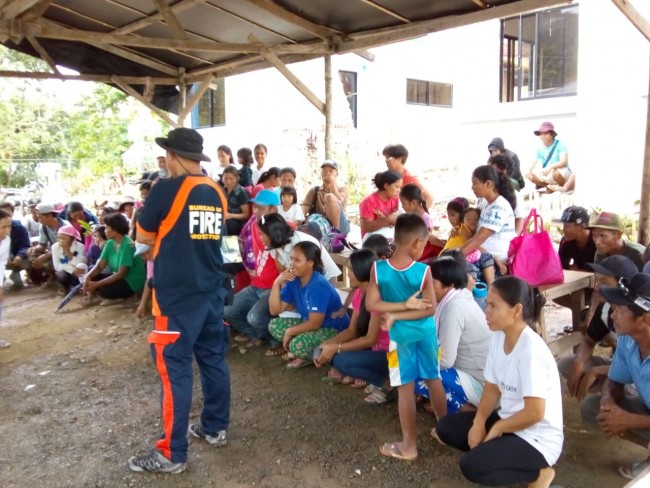 The Fire Department of Lemery, Iloilo visit the village.
Our beneficiaries are going to be so well prepared for when they move into their new homes in 3 weeks.  This week the Fire Department of Lemery, Iloilo visited the village to give the beneficiaries a lecture on Fire hazards and protection.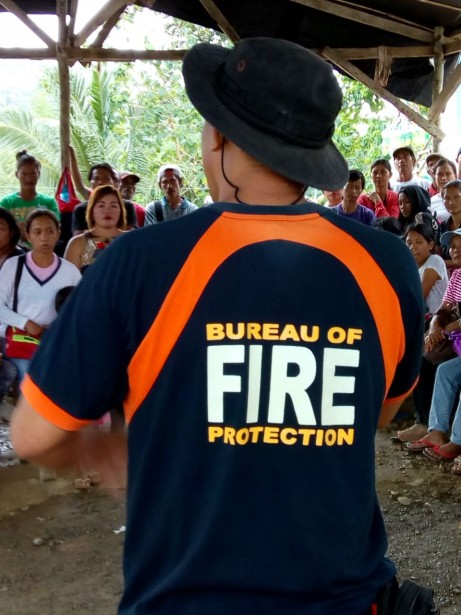 Every house will come equipped with a fire extinguisher but many of our beneficiaries have never seen one before, so it is very important that they actually know how to use it, if they needed to!  Handbooks were also handed out for them to read about Fire Safety Tips.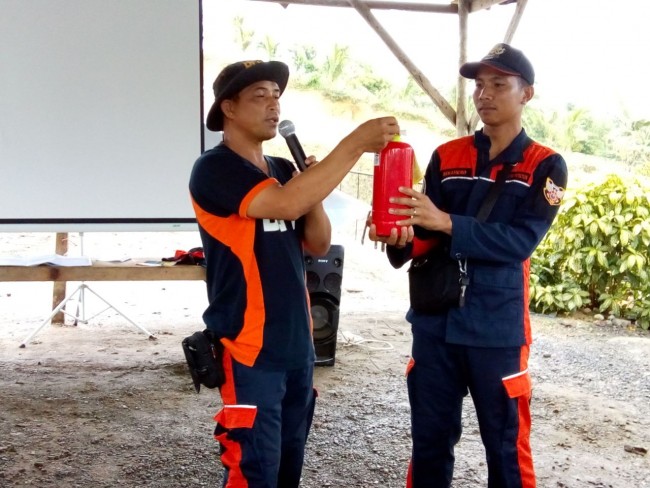 (Fire extinguisher lesson)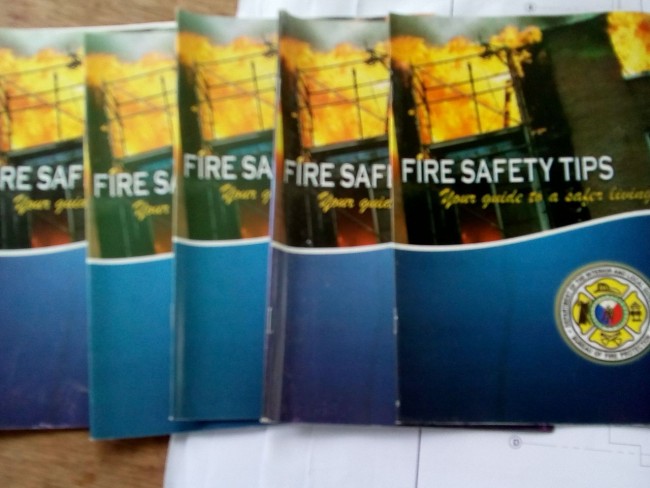 The lecture finished with a fire drill and meeting point that they must all meet at, in an event of a fire.