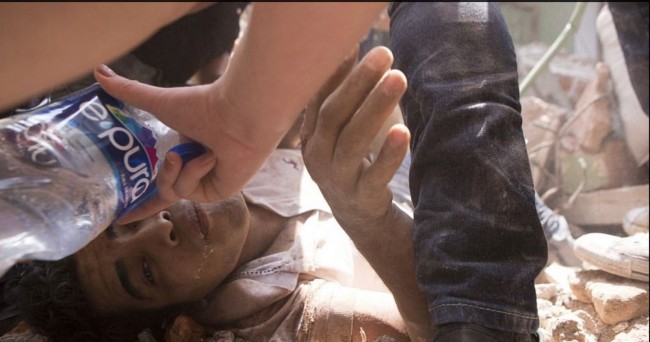 In the blink of an eye everything can change so quickly…..
Last week our Founder, Greg, experienced one of the most terrifying and heartbreaking moments of his life. In the blink of an eye everything can change so quickly.
Greg and his Learn to Trade team had flown to Mexico City to launch his new Learn to Trade business. On Tuesday 19th September, they were caught in one of the deadliest earthquakes Mexico had had for 30 years, a massive 7.1 magnitude.
Greg told us that from his hotel room (on the 42nd floor!) he could see that the cranes and other buildings were swaying side to side. His hotel began to shake and at this stage his life flashed before him. He was evacuated from the building and typical of Greg, instead of thinking of just himself, he firstly checked that his team were all ok and then put his 'natural philanthropic mind' into gear and said, "Right lets go and help".
Greg and Rachel jumped into a vehicle and spent the next couple of hours buying essential supplies and provisions for the rescue workers who were searching for survivors; gloves, water, food, dust masks. Even this was a task in itself as most of the hardware stores had been affected by the earthquake and were not open.
Once they had stocked up their vehicle, they then headed to a school, Colegio Enrique Rebsamen, where sadly 21 children had already died and volunteers were frantically digging through the rubble with their bare hands in the desperate hope of finding more survivors.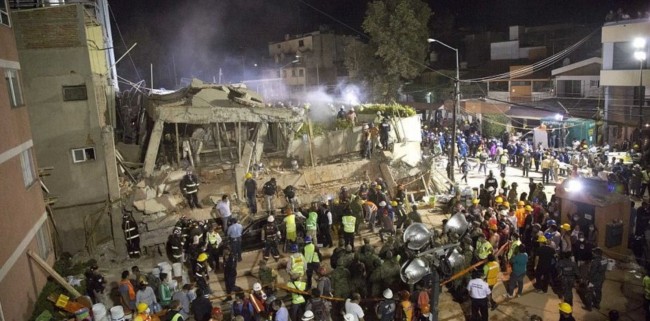 The Colegio Enrique Rebsamen
Greg told us that it truly broke his heart to know that so many lives had been lost and having three children himself, could not imagine the anguish that these parents were going through. "There was a real sense of solidarity coupled with desperate urgency at the site – with the news of any children being found sending cries and tears of joy amongst everyone who was working tirelessly to find more children."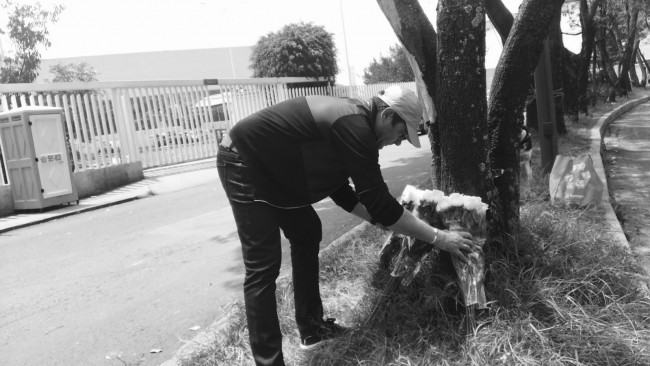 Greg laying flowers at the site of the school.
In a world where it seems natural disasters are ever more frequent, it is imperative that we come together to help those most in need.
The day before Greg flew to Mexico, he had also been in touch with Sir Richard Branson about helping the communities of The British Virgin Islands. They too were in a desperate way with many of their homes and livelihoods destroyed by Hurricane Irma, the largest Atlantic Ocean storm in recorded history.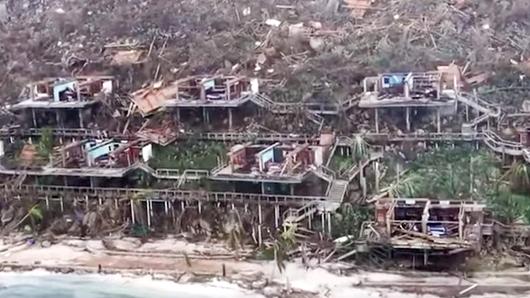 Virgin Gorda after Hurricane Irma had been through…
There is an urgency to help all the local people impacted by these tragedies and we urge everyone who can help to please do so. Our experience over the past few years in the Philippines, following the impact of Typhoon Haiyan, proved to us that the initial response following such tragedies can make all the difference.
That is why, with our next fundraising event, Flying Trader 2 on Thursday 28th September, we have pledged to help support the relief agencies both in the British Virgin Islands and Mexico. Not only that… all three of Greg's Learn to Trade regions are taking part in the Flying Trader 2, and have pledged their full support to Mexico, The British Virgin Islands working with Virgin Unite and our core GSF activities in the Philippines.
With the scale of these disasters it does mean that it is impossible to assist everyone, but with your help we can make an important difference to many of those who need our help most.
Please help and donate now – no donation is too small. Thank you.
https://uk.virginmoneygiving.com/donation-web/charity?charityId=1007289&stop_mobi=yes