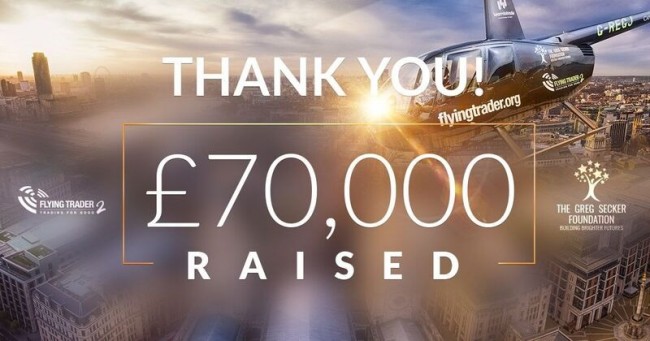 An amazing £70,000 raised for the Foundation.
On Tuesday September 5th,  'Flying Trader2' was launched, with our Founder, Greg, taking to the skies in his helicopter trading both the European and US currency markets with clients from Learn to Trade UK and South Africa based on the trading floors.  All commissions from the trading activities and the profits from Greg and his team were being donated to the Foundation. Just incredible!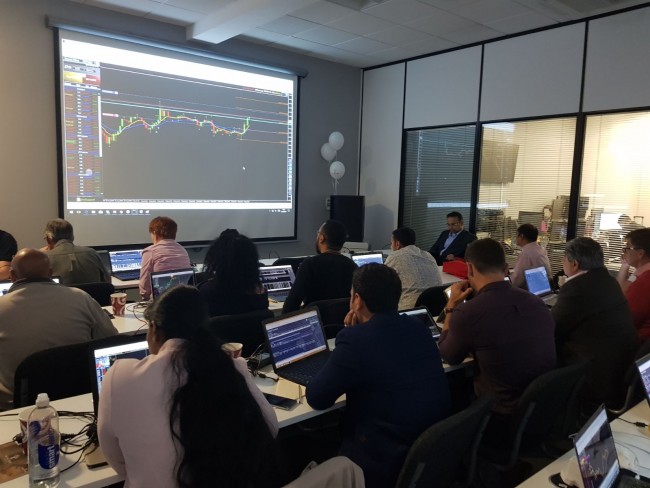 The morning sky did not look appealing.  The cloud was thick, grey and low but Greg was determined to get airborne as soon as possible. It wasn't long before he was up and away and the trading could begin with his top traders around the world, scanning the markets for trades using state of the art software.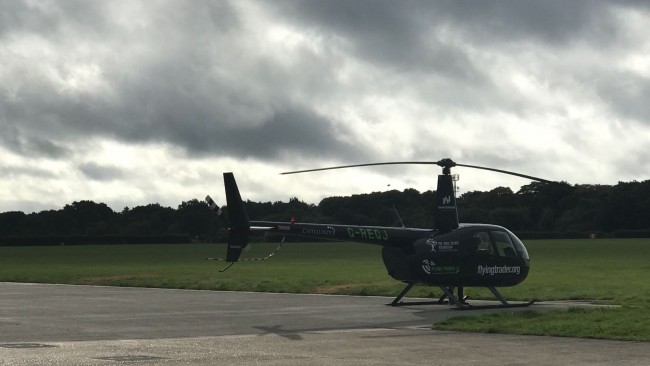 After several re-fuels back to the airport, Greg was able to do a 'flypast' over the Learn to Trade offices in London and then land into Battersea helipad. The clients were able to meet Greg and talk about the excitement of the trades of the day.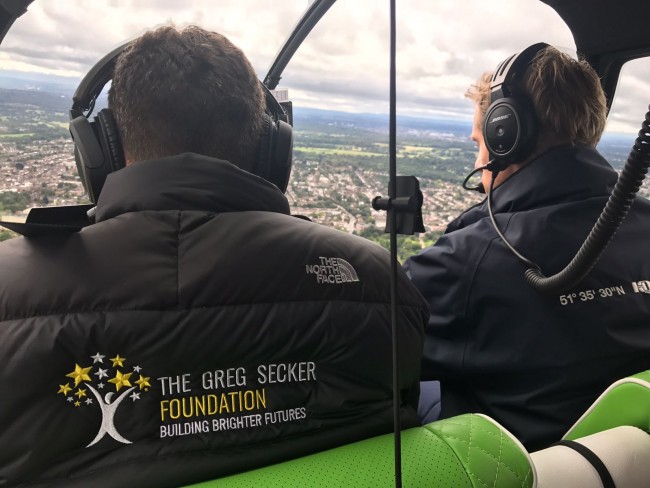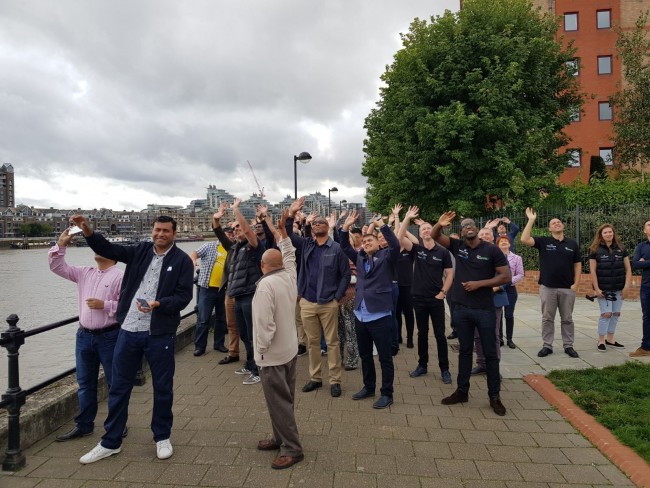 The day was a huge success and a whopping £70,000 has been raised from the day. We really can not thank everyone enough.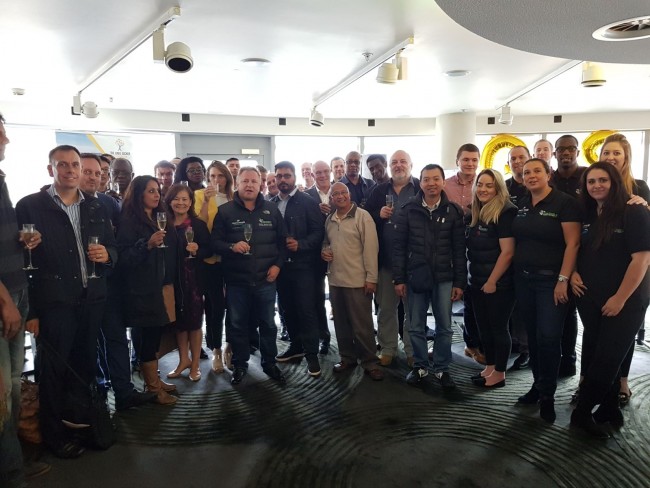 The money will go towards funding the building of the 100 houses in our village, as well as the livelihood program we have planned once the village is open in January. 70 homes are complete and now, because of this amazing contribution we will be even closer to hitting our target of 100 houses this year. 
Flying Trader2 have already set another date, the 28th September 2017. If you are interested in joining this fantastic day please visit www.flyingtrader.org