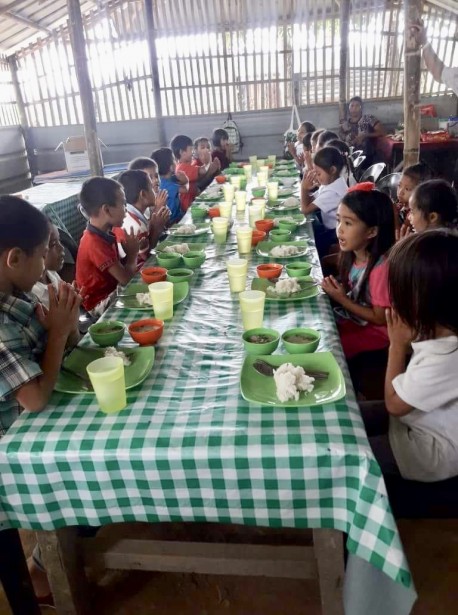 In just a year the number of Pupils at Capinahan Primary School climbs from 31 to 119 pupils!
It's been over a month now, that our nutrition program was implemented at Capinahan Primary School with every child in kindergarten, first and second grade and now this week third and fourth grade receiving a free nutritious lunch from Monday to Friday.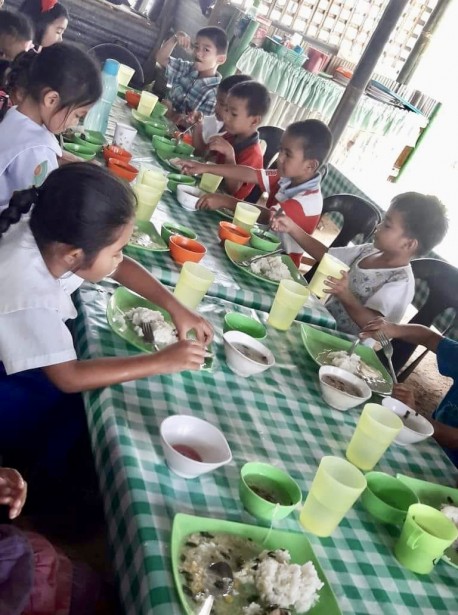 Aside from loving their lunches, it has been noted that the children are now showing a positive attitude towards school. The 2nd grade teacher, Ms. Shello Garcia, confirmed that absenteeism has been minimised with the children hardly ever skipping school and puts it down to the fact that they are not only well fed but are able to get to school on the free shuttle service.  Earlier this week we mentioned the awards that the children have received and how many of these awards went to GSF children!
The feeding program has also given the parents a sense of camaraderie as they work closely together every day preparing the meals and volunteering to stay and help serve it too.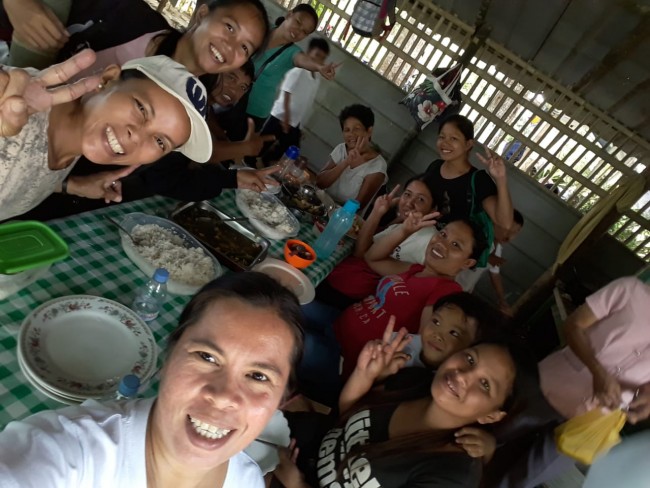 We are also thrilled to announce that this week (3 Sept) Grade 3 and 4 have now joined the school bringing the numbers up to 119 pupils. 
The children are all taught in a multigrade system – very similar to many schools in the UK. In the classrooms we now have kindergarten and 1st graders together in one room with a teacher: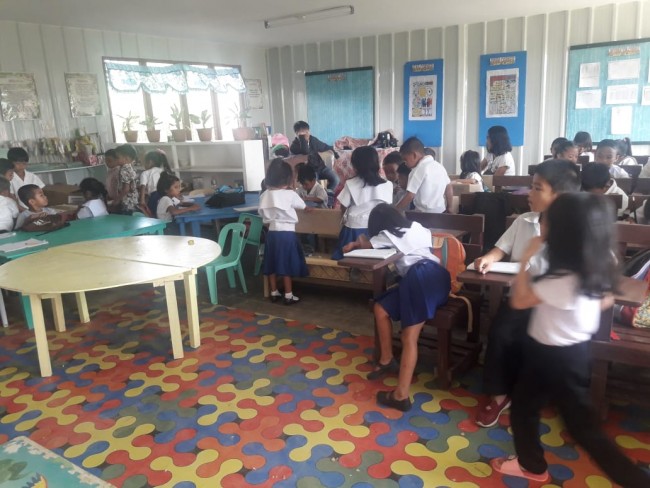 2nd graders have their own classroom: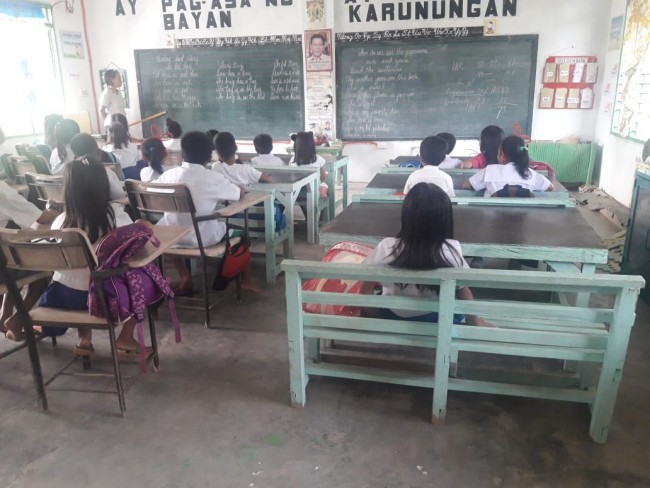 and … 3rd and 4th graders share a classroom with one teacher: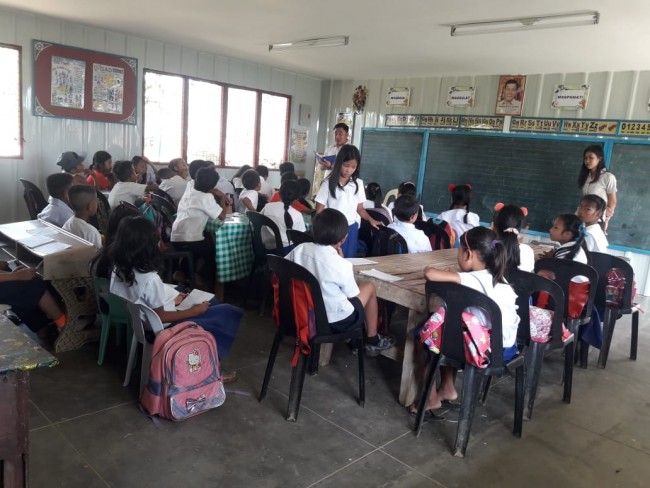 The District Education Supervisor from the Department of Education has promised that additional teachers will be starting in October which will be so important in ensuring that our children receive the best possible education. 
In just a year, the expansion of this small community school has been incredible, with numbers increasing from 31 children to 119 children.  There is still a lot more work to be done at the school, and if you are reading this, and can help in anyway, please do contact us. These children are the future and they need our help in ensuring they have the best possible education.