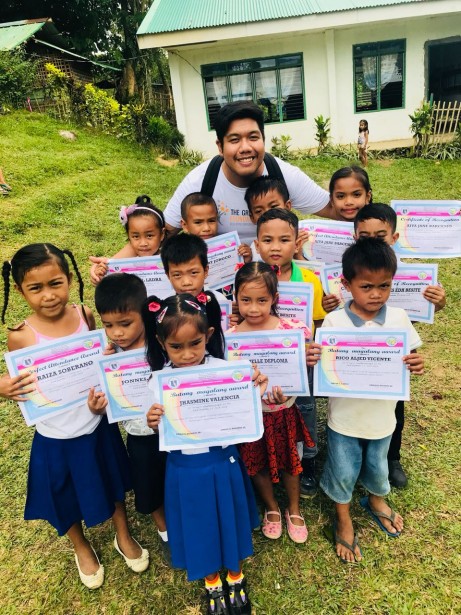 Our GSF Children receive awards for: "Perfect Attendance, Most Courteous and Top Achievers"
Capinahan Primary School held their first quarterly awards and the children that attend school from the GSF Village stand out as the best achievers in academic learning, general behaviour and attendance.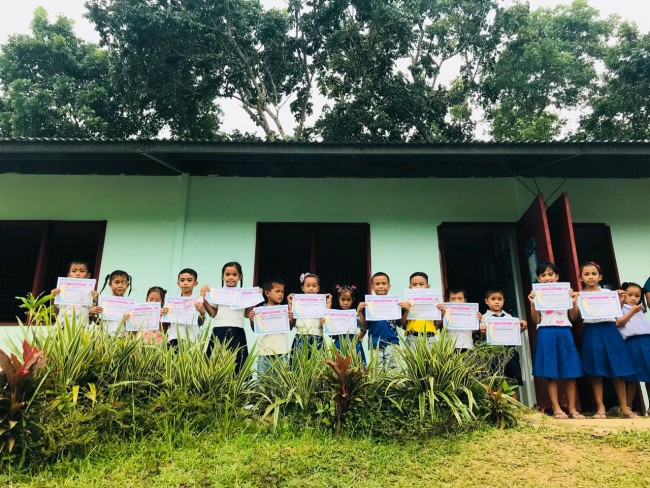 We are so proud of not only our children but everyone who has helped make this  possible. The children are transported daily to school in the bus and without this free shuttle service, many children could not attend. Once at school they receive a nutritious meal every day, kindly cooked by our mothers and we all know that a well fed child is a well fed mind.  Because of these two factors, the children are motivated to attend school daily and their achievement levels increase.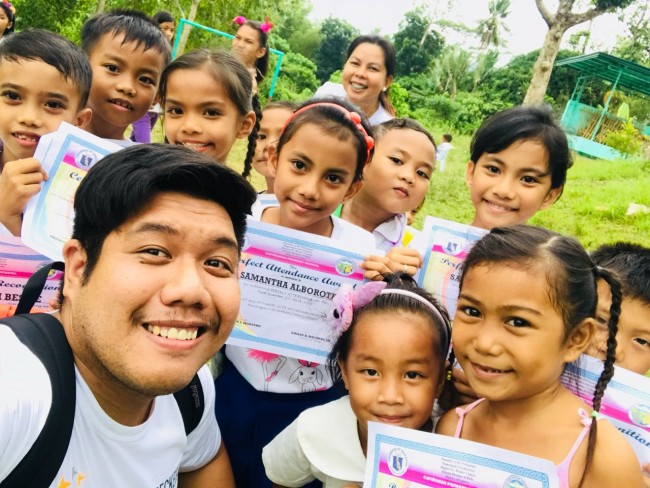 We also have to thank Central Philippines University who come to the village every week to hold a class for the children. During the holidays it was during the week and now during term time back to Saturdays. Because of their commitment, our children have the edge academically compared to other children. CPU have developed their confidence and academically they are thriving – the children are notably more active during discussions, story telling and games.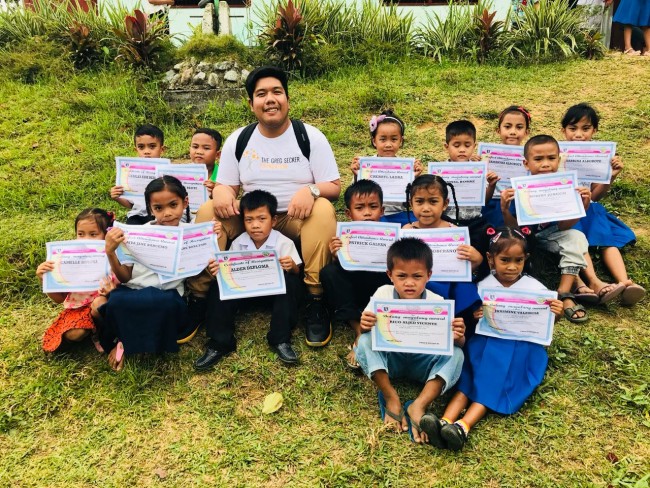 The future is looking bright for our GSF Children – Education is the foundation upon which they will build their future.