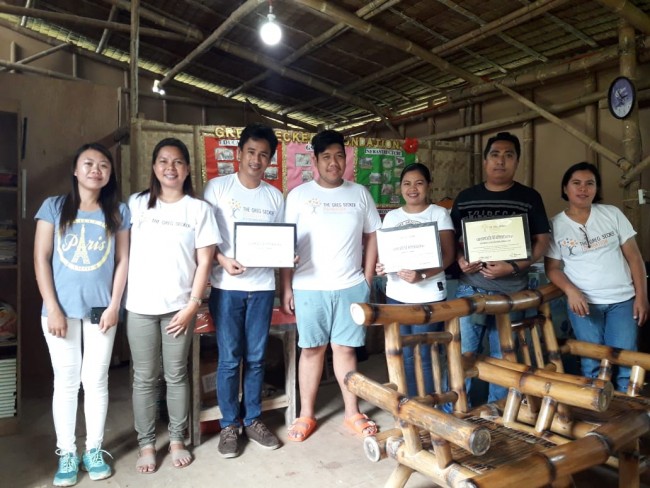 The "Eye & hEAR Foundation" visit the village.
Last Friday, our friends from "Eye & hEAR Foundation" (Cataract Foundation), joined us in the village and spent the day with our families offering them free eye and ear check ups.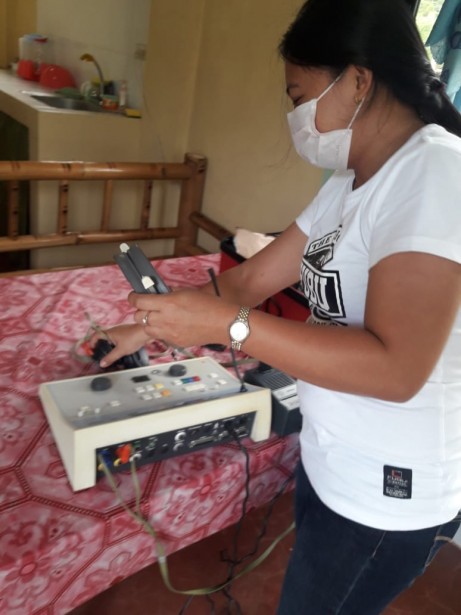 The check up was requested by our older beneficiaries in celebration of Grandparents month, but the team requested that the children have their ears checked as many are prone to ear infections.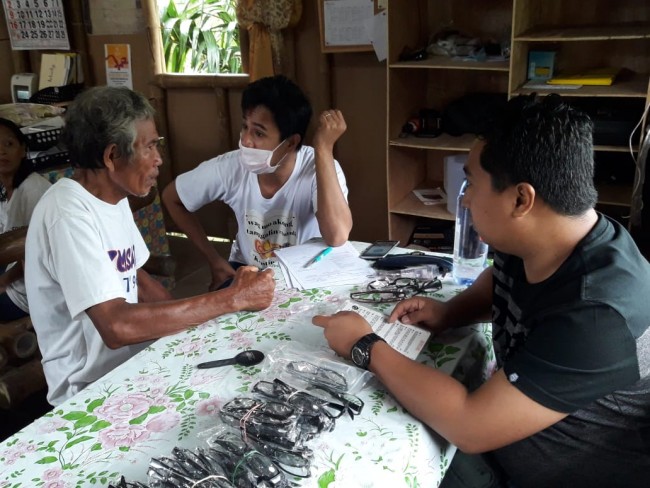 The consultation started at 8am in the morning, with Sir Richard Blando conducting the eye tests, whilst Ms Joelyn Latido did the ear check ups and hearing tests. The consultations were very helpful to the villagers – especially those suffering from eye cataracts.  The children with ear infections were given medication immediately after the check ups and to help prevent infections in the future were also taught how to take good care of their eyes and ears with regular cleaning.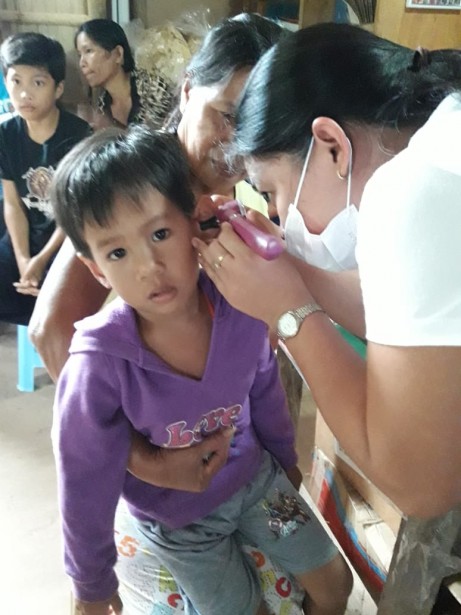 In total, 93 adults and children were seen by the team and the following results were found:
Deaf    1
Multiple Disorder  1
No visual Impairment   78
Cataract    6
Other Eye Diseases   5
Uncorrected Refractive Error  4 
Reading Glasses 27 
Reading glasses were offered to those that needed them for a reduced rate of P50.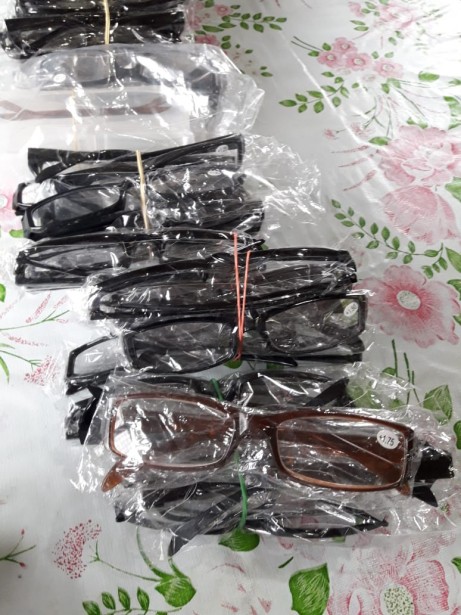 Hermie Martesano one of our ladies in the village, who is partially blind had a specialist doctor consultation booked for October 3, 2018 in Iloilo City c/o Dr. Chan's clinic, arranged by Eye & hEAR Foundation.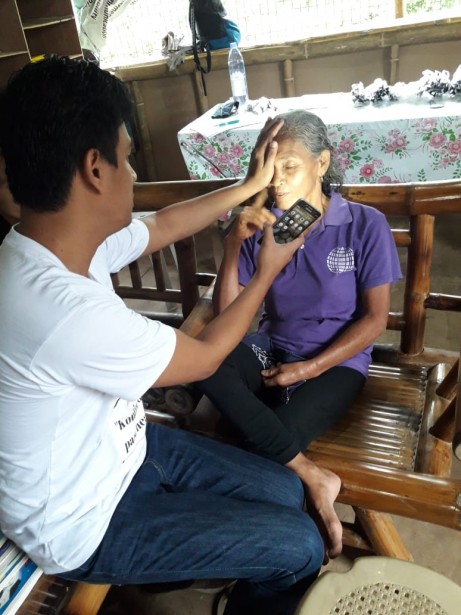 Thank you to the Eye and hEAR Foundation for your valuable time and support to the families in the village.