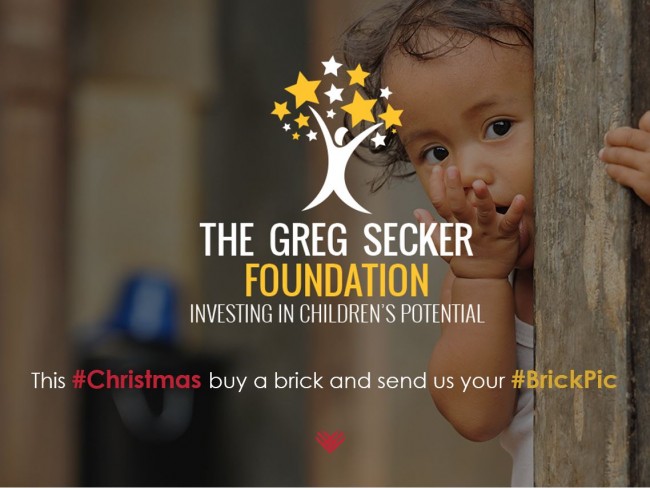 All we want for Christmas..
"We don't want a lot for Christmas, we won't even wish for snow. The only thing we want is bricks."
Launched on #GivingTuesday, the global day of giving, this Christmas we want you to get in the festive spirit of contribution by buying a brick. Your brick will help a community in the Philippines restore themselves. Our administrative and management costs comes from our biggest benefactor, Greg Secker, and his companies. This means that 100% of your donation goes straight to our project and ensures that every penny you donate goes directly to building brighter futures in the Philippines.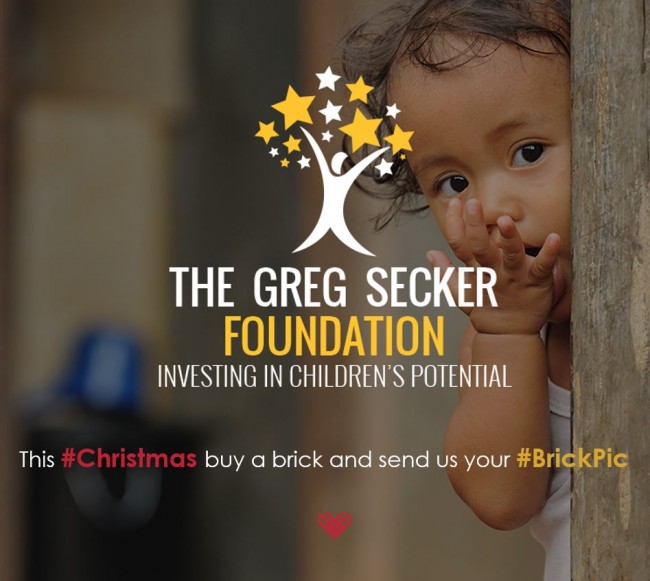 We are building 100 homes for people whose lives were devastated by Typhoon Haiyan in 2013. The Foundation building homes strong enough to withstand future typhoons, a multipurpose training centre, and are collaborating with the Central Philippine University to provide lifesaving skills training.
Show your support – Buy a Brick and send us your #BrickPic!