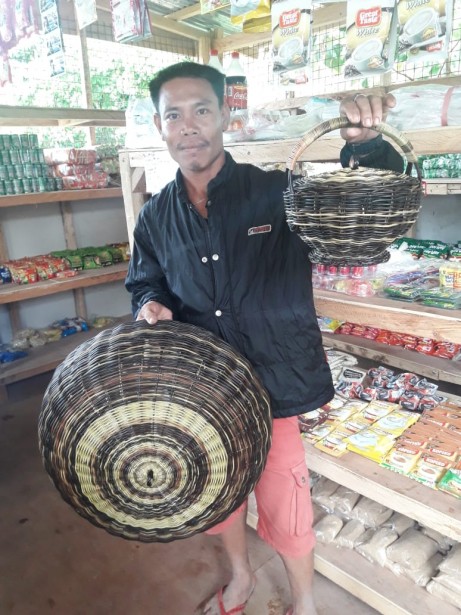 Cherwin Pamplona weaves "Nito" baskets and food covers.
We wanted to share with you, one of our fathers in the village who has been busy weaving baskets and food covers.  He has been gathering the "Nito Vine" which is a native wild vine found in the mountains and been weaving it into different products. He was telling us that you can make furniture out of the vines too – tables and chairs and in fact anything is possible! He has been selling his products at the market as an extra source of income.  Cherwin learnt to weave from his father when he was young and would like to teach others this skill.  
Nito vine (Lygodium circinatum) is a plant belonging to the fern family that grows abundantly in Mindanao in Southern Philippines. It is a vine growing as a secondary forest cover clinging to trees and rocks. This climbing fern is very common in the Philippines at low and medium altitudes.
The nito vine must firstly be gathered, then exposed to sunlight to dry. It does not need treatment like soaking or scraping to enhance its natural colour.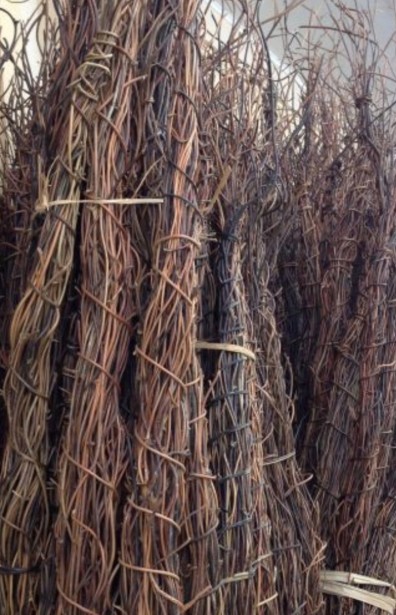 The strip is taken from the innermost core of the stem, which is about the diameter of a pencil. The outermost layer of the stem has to be removed to get the strips. The raw strips are cleaned manually with a sharp improvised knife, taking at least two hours to clean a small bundle.
Nito weaving has traditionally been a source of community livelihood in the rural areas so it is great that one of our fathers is now doing this in the village.