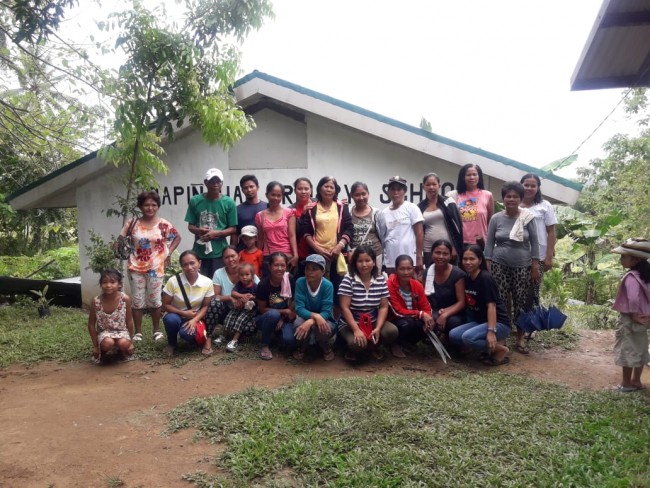 "Brigade Eskwela" at Capinahan Primary School.
Monday June 4th, and, another school year begins!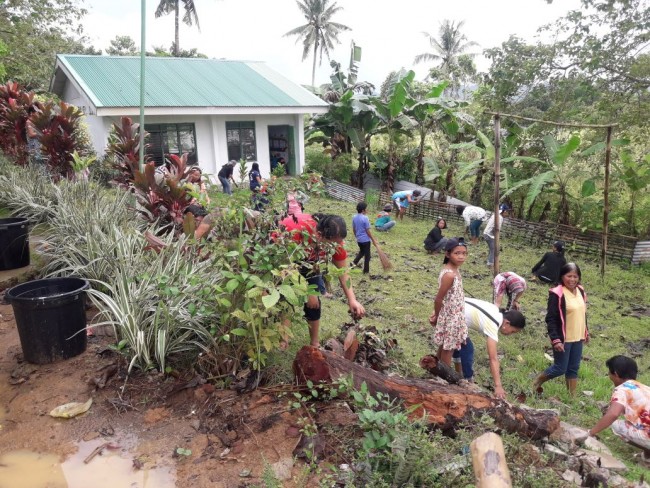 Summer holidays in the Philippines are over, and today our children in the Greg Secker Foundation Village go back to school.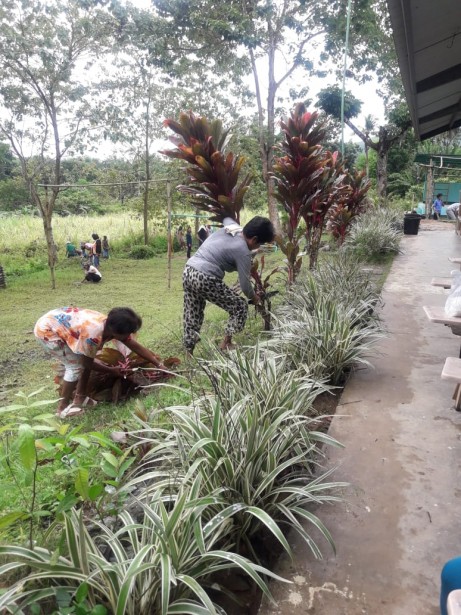 Last week, the parents, community, non-government organisations and other stakeholders were all involved in "Brigada Eskwela" which is a programme organised by the Department of Education whereby everyone comes together to prepare the school campus for the opening of classes.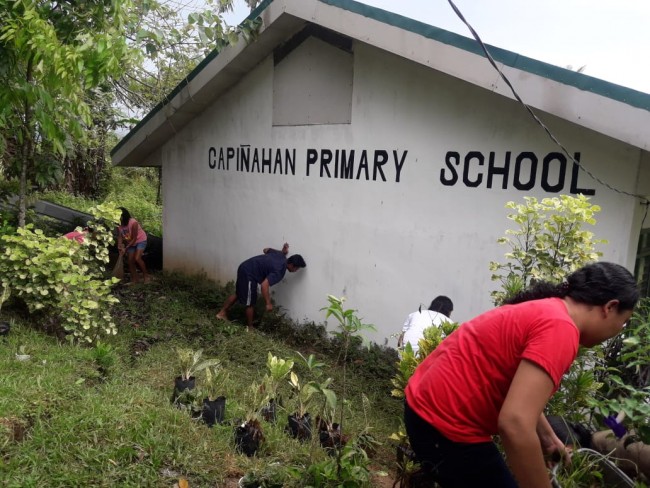 Brigada Eskwela, also known as the "Bayanihan Para sa Paaralan (Working Together for Schools)", added a new meaning to the Filipino concept of unity. From the image of barrio men bearing together the weight of a bahay kubo (nipa hut) on their shoulders to the image of volunteers braving storms and floods to help calamity-stricken communities, Brigada Eskwela brings to us a picture of people from different sectors of society repainting walls and blackboards, cleaning windows and doors, repairing fences and tidying the school grounds.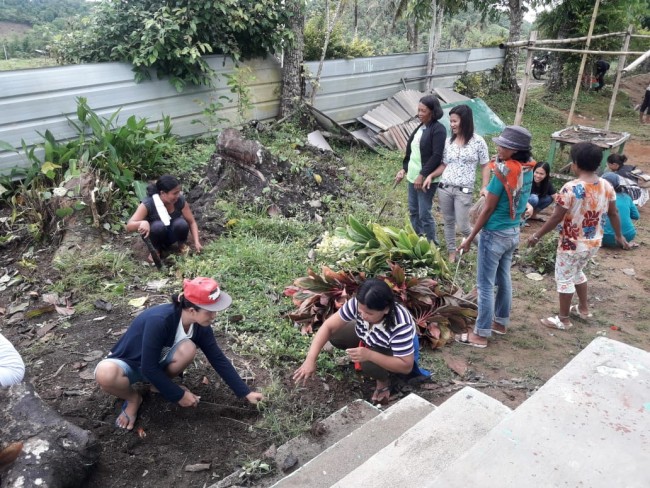 Capinahan Primary School has many children from our village attending so parents joined the local community and had a great day in helping tidy up, planting new plants and clearing away any old foliage.   The children made the most of playing in the play area too.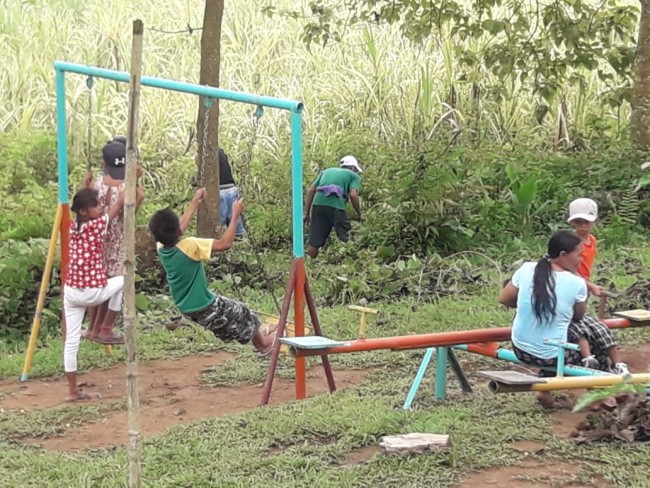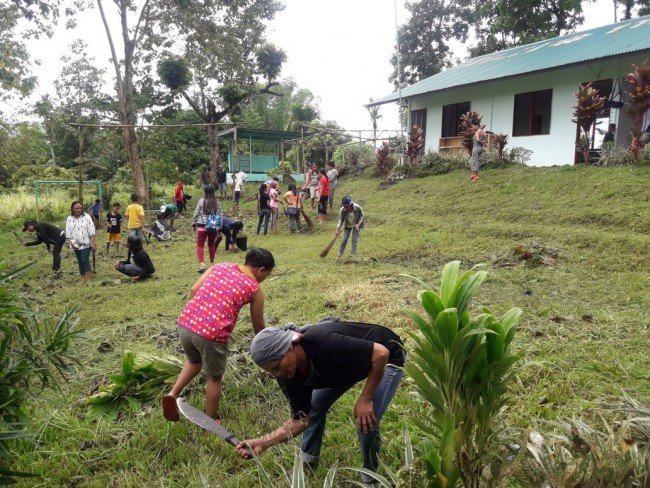 It is great to see the whole community come together like this to get the children's school ready for the first day of term.  Even the primary teacher himself got stuck in and helped tidy up!