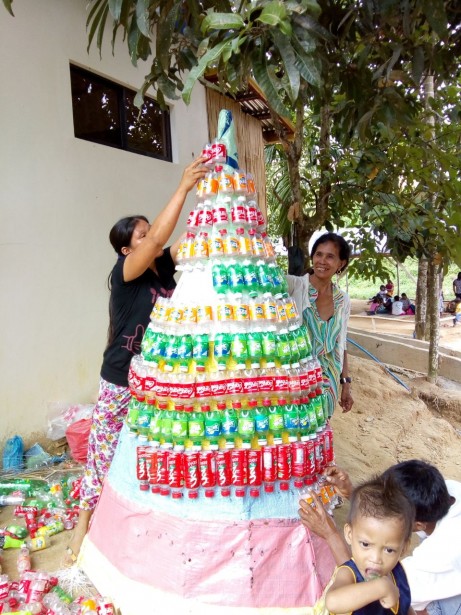 The Christmas Tree Decorating Competition is well on its way!
Christmas preparations start as early as September in the Philippines, so it was no surprise to have the Christmas Tree decorating already started.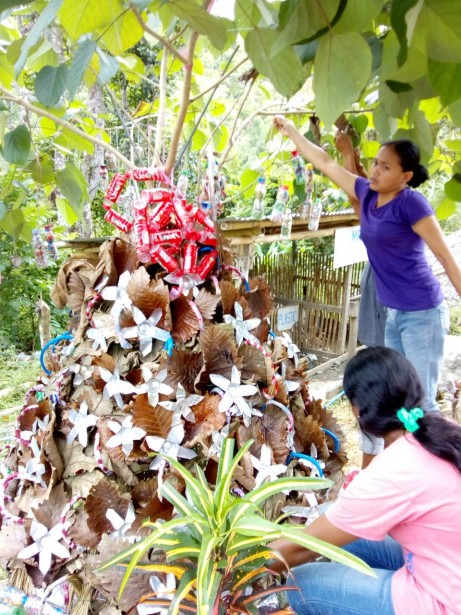 On Greg's recent visit to the village, (a week ago!) he was amazed by some of these started creations.  He pledged some cash prizes to the top three trees.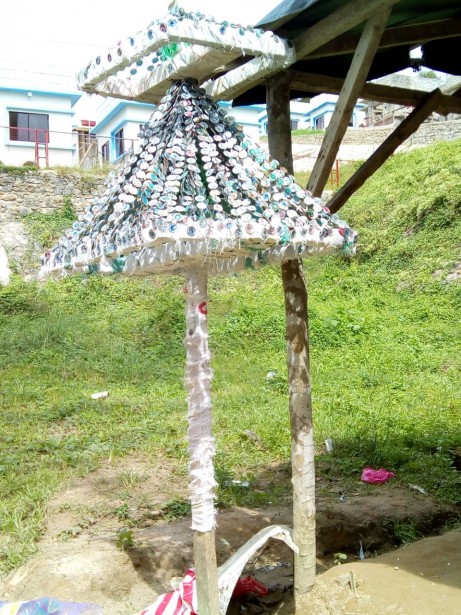 There are 5 groups taking part and the criteria is as follows:
The trees have to be decorated using recyclable items from the village and will be judged on:  
Originality & Uniqueness 20%
Materials used 20%
Cooperation & Unity 30%
Overall Impact/Theme 30%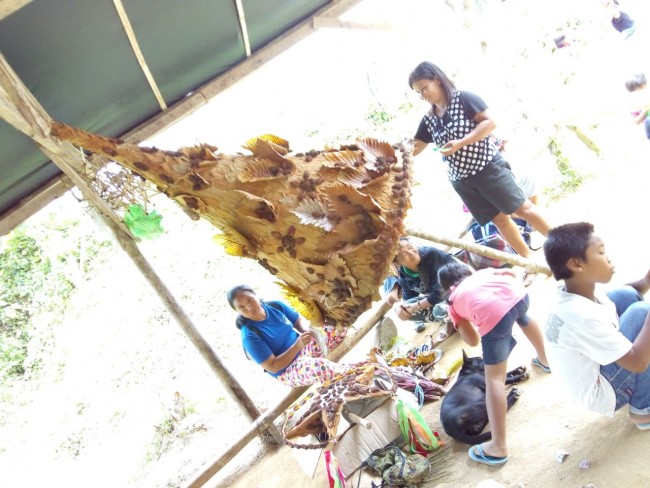 The first round of judging will be on 2nd December, with the final judging on 20th December, so that they have more time between dates to improve their trees!!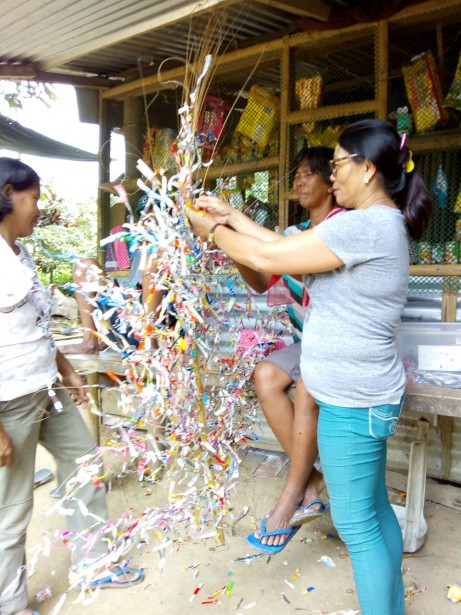 We will have a voting day shared on Facebook too – so please keep an eye out and make sure to cast your vote!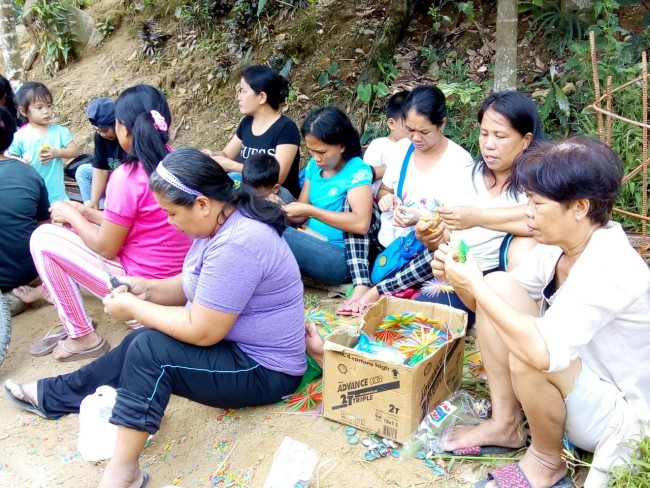 The announcement of the winners will be on Saturday 23rd December during the Christmas Party here in the village. Everyone has been invited: the beneficiary families, builders, workers, engineers and contractors.