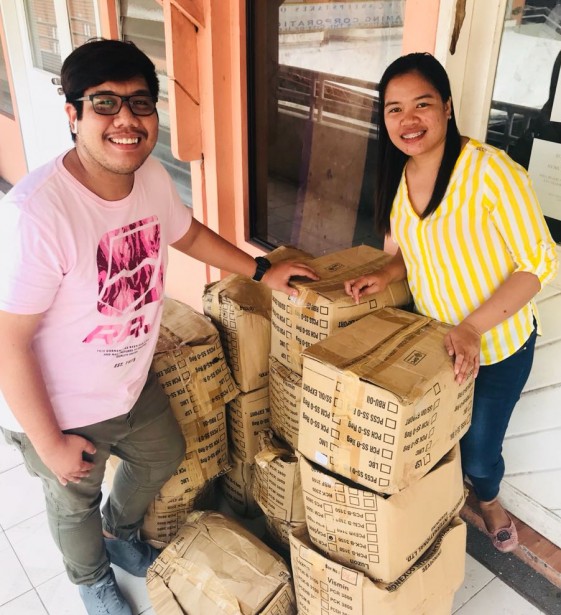 Biscuit delivery from ABS CBN Lingkod Kapamilya Foundation Inc. Bantay Bata 163 Iloilo.
A huge thank you to ABS CBN Lingkod Kapamilya Foundation Inc. Bantay Bata 163 Iloilo, for their donation of 20 boxes of assorted biscuits.  These will be such a treat to the children in the village and will be shared out during movie nights, meetings and into the Capinahan School for break time. 
Alya, our social worker used to work for the Foundation and has kept in touch since leaving.  She was catching up with her former supervisor, Ms. Precela C. Calanuga, who is officer in charge of Bantay Bata 163 Iloilo and asked if they had any goods for the children in our village. With no hesitation at all she offered 10 boxes of biscuits, so DR went to collect them from the main office in Iloilo and when he arrived there were 20 boxes!  Thank you so much. 
Bantay Bata 163 is a child welfare program launched in 1997 to protect disadvantaged and at-risk children through a nationwide network of social services. It includes the rescue and rehabilitation of sick and abused children, training and advocacy on child abuse prevention, rehabilitation of families in crisis, educational scholarships, community outreach and medical and dental missions.
Thank you on behalf of the children in the GSF Village, and we look forward to the possibility of working closely together in the future.