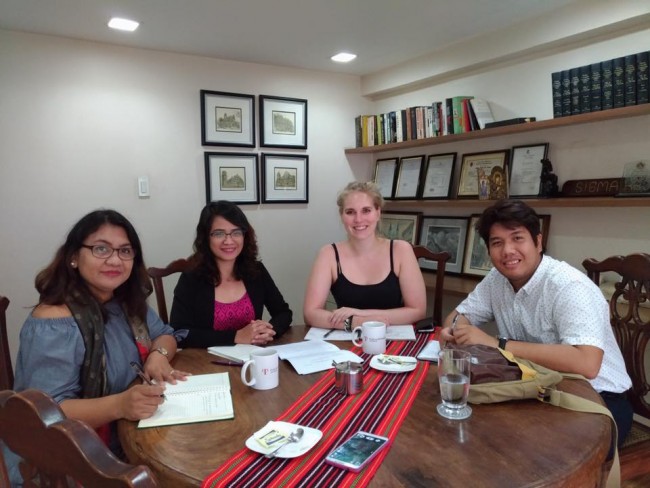 First Board Meeting for GSF PH
The last two weeks have been weeks of firsts for our boards. Last Friday we had the first board meeting with the new board members of GSF UK and today we've had the first board meeting with GSF Philippines! We are all very excited about the Build a House, Build a Home project and are all working to deliver the best possible programme going forward in terms of skills training and livelihood projects.
We're happy to announce the new board as Greg Secker, Amy Leveson Gower, James Mathews, Glady Bunau, DR June Sanico and Fransisco B. Figura.